As an enthusiastic traveler, it might always be challenging but exciting at the same time to decide on your next destination. Considering how many great places there are around the world just waiting for you to discover them, each choice requires a bit of research from your part.
Well, one location that should definitely be on your must-see list is Muscat, Oman. Muscat, Oman has become a popular choice for tourists, and once you learn a bit more about it, you will easily understand why.
Here are some of the things that have contributed to this destination's popularity and might persuade you into giving it more of your attention:
Take in the picturesque sights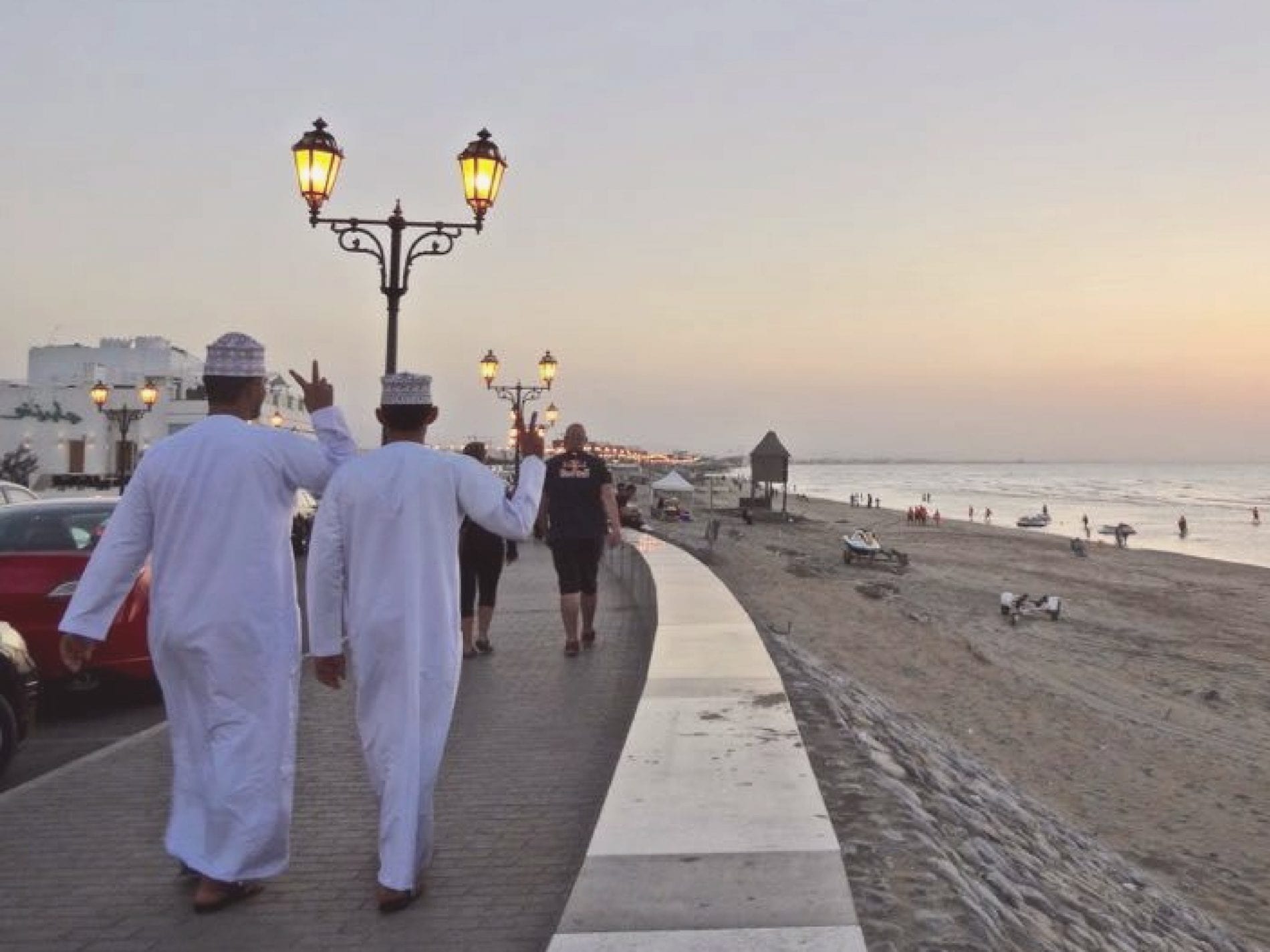 Let's start with what meets the eye first, and that is the beauty this city has to offer.
Muscat never fails to impress first-time visitors with a wonderful setting, a picturesque view. If you enjoy visiting locations that don't give you the chance to get bored even if you are simply wandering around, you will not be disappointed in Oman's capital.
If there is one thing all tourists that have explored Muscat can agree on is its picturesque characteristic – just look at a few photos of the place, and you'll be able to reach the same conclusion.
Sample the finest seafood
For the seafood lovers out there, Muscat is an even more appealing travel destination, considering the city excels when it comes to this type of cuisine. Kingfish curry is the meal that has become more popular there, but you have a virtually endless variety of dishes to choose from, and one thing is certain, your taste buds will thank you.
There are plenty of great restaurants you can choose from, and if you aren't exactly a seafood fan, don't worry, the hummus and grilled meats you eat there will also not disappoint you.
You can visit Sultan Qaboos' Grand Mosque
Oman is in fact known around the world for its remarkable mosques, and not a few of them are considered architectural beauties by anyone who is passionate about these types of creations.
However, one of the most fascinating mosques you will stumble upon in the country is found right in the capital and that is Sultan Qaboos Grand Mosque.
This is just another construction out of the many Sultan Qaboos has lent its name to during its rule. The dome, which is 50 meter high, will catch your eye from a distance. The white marble flooring spotted there also accentuates the beauty of this construction, and the chandeliers and Persian carpets found in the men's prayer hall (it can be visited by women as well) maintain the authenticity and beauty of the mosque.
Sultan Qaboos Grand Mosque itself will make your entire trip worthwhile.
Visit the Bait al Zubair Museum
There are plenty of museums in Muscat, so you will have plenty of things to see, but there's one more interesting in particular due to its curated private collection. The Bait al Zubair Museum presents its collection into a traditional home, which has been restored.
What you will find most appealing to see is the display of historical women's clothing, which have been preserved in a remarkable condition along the years. The wedding jewelry as well as the garments will certainly wow you, giving you the chance to take a step back into history. The Bait al Zubair Museum remains one of the most popular attractions in Muscat.
Stay in opulent luxury
The tone of your entire travel experience will be given by the accommodation where you will be staying. Considering the hotel is the place where you go first shortly after your plane has landed, you should be provided with the amenities and comfort you are seeking.
Muscat has become quite well-known for its variety of luxurious hotels and resorts, and the accommodation experience ensured will only contribute to how much you enjoy the entire trip. Hospitality is on-point, comfort is unmatched, cuisine is diversified and of high standards – you will basically be provided with everything you need to maintain the relaxing atmosphere of your vacation.
You can clearly see that Oman values its touristic side by the luxury hotels and retreats found in Muscat. If you want to combine thrill, discovery and excitement with relaxation and pampering, you won't be disappointed in what you will be provided with there.
Read more adventure travel guides
See the Royal Opera House Muscat
Built in 2011 by the Sultan, The Royal Opera House in Muscat is another must-see while you are in Oman, and a detail that increases this city's tourist appeal.
The architecture style on its own is worth admiring, but if you have the opportunity to, make sure to book some tickets to see a performance there. Famous artists, such as Placido Domingo, have been on this opera house's stage since first opening.
Try dune bashing in the desert
If you are the type of traveler who is always ready to engage in adventure and enjoys the occasional adrenaline rush, then you will certainly love Oman.
During your stay in Muscat, you have the opportunity of booking a desert excursion, which will allow you to engage in the thrilling activity of going dune bashing, one of the regional pastimes mostly enjoy both by locals and tourists. What this involves is driving an SUV around the massive desert sand dunes, which will lead to an adrenaline -pumping sensation!. It's certainly an activity you shouldn't miss out on if you want to try out something new and leave Oman with an unforgettable memory.
So why should you visit Muscat Oman in 2019?
While there are plenty of powerful reasons to determine you to choose Muscat Oman as your next travel destination, the ones mentioned above remain the most relevant.
Tourists all around the globe have chosen to explore this location, and it seems like their expectations have not only been met but exceeded. From the impressive hotels you have the possibility to stay at during your visit to dune bashing, all of these things will facilitate a memorable and worthwhile vacation. If you plan everything right, you'll certainly love the experience and will want to return in the future.
INSPIRED? PIN THIS POST TO YOUR TRAVEL PINTEREST BOARDS NOW!