Whether it's a tranquil lake, a flowing river, or the invigorating sea, wild swimming offers a unique connection to nature and the chance to wash away any challenging thoughts weighing heavy on your mind. In this article, I'll explore some of the best wild swimming locations in the UK, then delve into safety precautions, planning considerations, and what to pack in your kit bag to enhance your wild swimming adventure.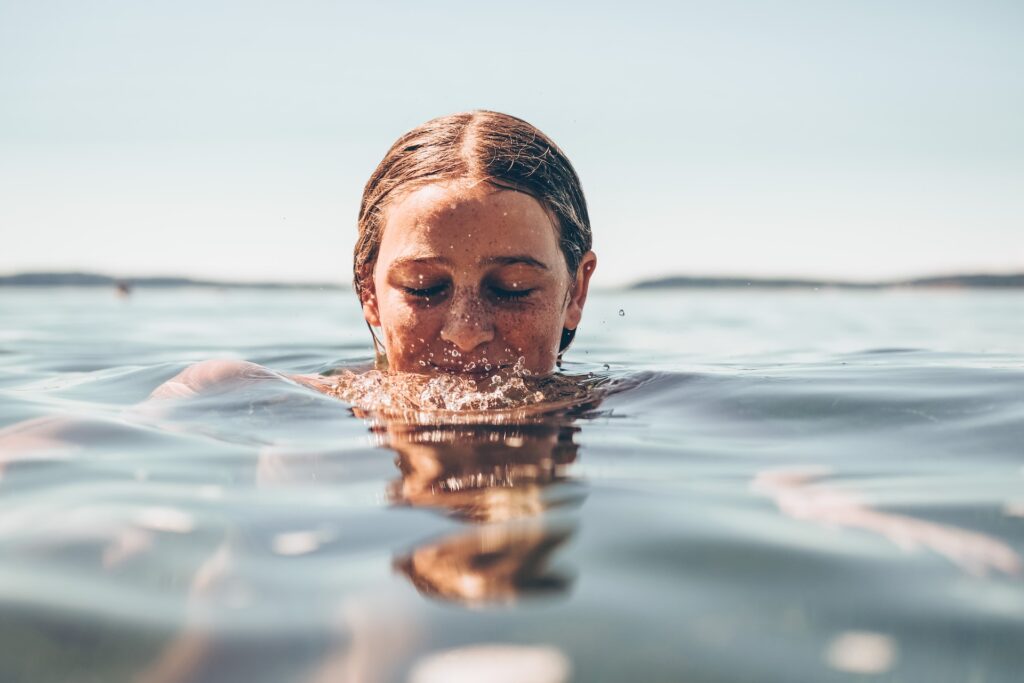 Boost mental health with wild swimming
Swimming in a natural body of water is about more than just a refreshing dip; it can actually boost your mental well-being too.
The rhythmic motions and soothing surroundings can help to calm your mind. Plus, cold water also triggers endorphins, those natural feel-good chemicals. It's like nature's way of giving you a big, comforting hug.
Wild swimming can be a confidence booster too. Facing the cold, tackling a river's current, or swimming a little farther each time makes you feel strong and resilient. It's not just about the physical achievement; it's the sense of empowerment that comes with it.
There's also research that connects wild swimming with potential benefits for depression. The blend of exercise, cold water, and connection to nature can be like a holistic remedy for the mind.
Of course, wild swimming isn't a one-size-fits-all solution for coping with mental health struggles. It's essential to know your limits, take safety precautions, and maybe even consult with healthcare professionals if you have any concerns. But for those who are drawn to it, wild swimming can be a beautiful journey for the mind, body, and soul.
What you need to start wild swimming this summer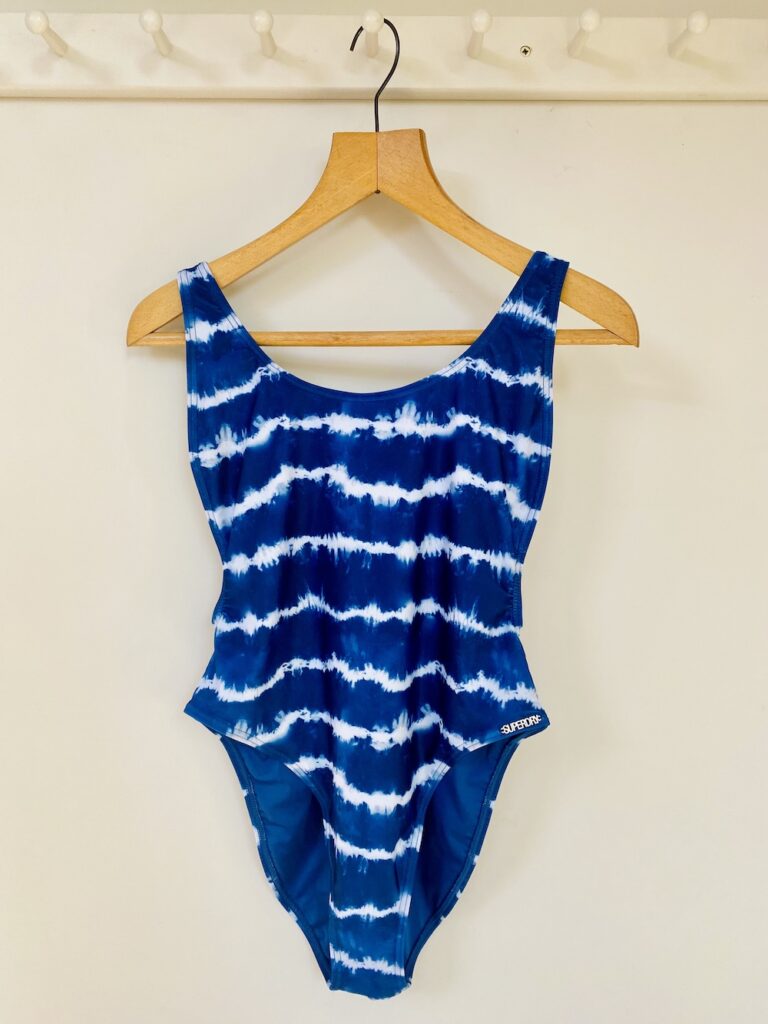 Wild swimming kit bag packing list
Wetsuit or swimsuit: Suitable for the water temperature and conditions. I have a 3mm wetsuit for winter and wear a fully-lined, recycled Superdry swimsuit in summer. From 2023 all of Superdry's swimwear, including women's sport swimsuits and men's swim shorts will be made from 100% recycled materials.
Neon/bright coloured swim cap: To keep your head warm and more visible.
Goggles or snorkelling mask: Protect your eyes and enhance visibility underwater. I wear a snorkelling mask as this also stops water going up my nose when the conditions are a little choppy.
Ear plugs: To prevent water from entering your ears.
Swim gloves and booties: For cold water swimming, these provide extra warmth.
Tow float: Increases visibility to boaters and provides a resting point if needed.
Whistle: For emergency signalling. I have one that's tied to my swimsuit.
Waterproof watch or GPS device: To track time, distance, and location.
First aid kit: Include essential first aid items for minor injuries.
Water bottle: To stay hydrated before and after the swim.
Snacks: Such as nuts or a banana for quick refuelling.
Water-resistant sunscreen: To protect your skin, even on cloudy days.
Towel or dryrobe: To dry off and change comfortably.
Flip-flops: For walking to and from the water over uneven ground.
Dry bag: To keep belongings dry and secure.
Extra clothing: Warm, dry clothes to change into post-swim.
Notepad: I also take a journal to note down my experiences.
For a comprehensive guide on what to pack for your next wild swimming adventure, Superdry has just released a guide to the best wild swimming spots in the UK, including interviews with wild swimming experts who gave their top tips as well recommendations on what wild swimming clothes to pack.
The best wild swimming locations in the UK
From urban escapes to coastal retreats and mountainous adventures, here are my top 7 picks of the best places to enjoy a wild swimming escape.
Hythe, Kent
Location: South coast of England.
Features: Secluded beaches like Fisherman's Beach, clear waters, and beautiful coastal scenery.
Best for: Coastal swimming and those looking for a peaceful escape.
Llyn Idwal, Snowdonia, Wales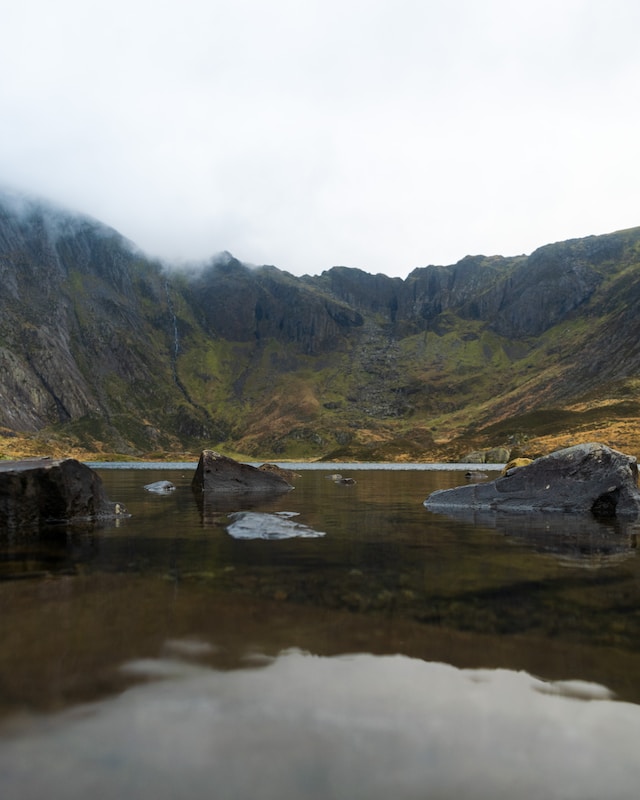 Location: Snowdonia National Park.
Features: Glacial lake surrounded by mountains, clear and refreshing waters.
Best for: Mountain scenery lovers and a refreshing post-hike dip.
Sharrah Pool, Dartmoor, England
Location: Dartmoor National Park.
Features: Deep, clear pool within the River Dart, surrounded by woodland.
Best for: Tranquil swimming in a forest setting.
Fairy Pools, Isle of Skye, Scotland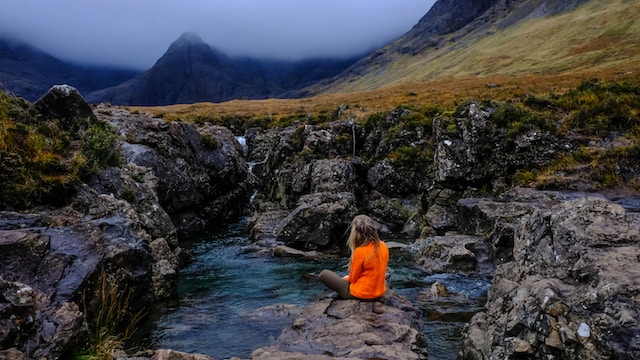 Location: Isle of Skye.
Features: Clear blue pools, waterfalls, and stunning mountain backdrop.
Best for: Magical and mystical swimming experiences.
Thurso Bay, Scotland
Location: North coast of Scotland.
Features: Sandy beaches, views of the Orkney Islands, and potential for spotting dolphins.
Best for: Sea swimming and wildlife enthusiasts.
Loch an Eilein, Cairngorms, Scotland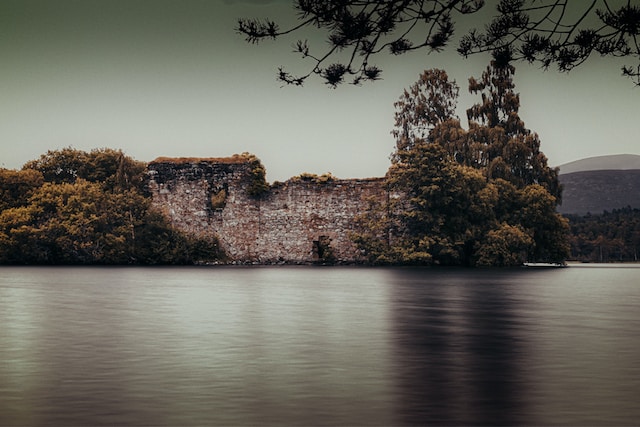 Location: Cairngorms National Park.
Features: Freshwater loch, historical castle ruins on an island, surrounded by forest.
Best for: History enthusiasts and those looking for a serene swim in picturesque surroundings.
Hampstead Ponds, London, England
Location: Hampstead Heath in London.
Features: Various freshwater ponds, an urban escape providing natural swimming.
Best for: City dwellers looking for a natural swimming experience without leaving the city.
Tips for first-time wild swimmers
Now you've been inspired by where to wild swim, here's a comprehensive guide to help you plan and safely enjoy your wild swimming adventure:
Select the right location
Research: Look for locations that match your experience level and interests. Websites such as therivertrust.org, forums, and wild swimming communities can provide valuable insights.
Check local regulations and permissions: Ensure you're aware of any local rules and obtain necessary permissions if required.
Accessibility: Consider how easy it is to get to the location, and whether you'll need to hike or traverse challenging terrain.
Think about your safety
Weather conditions: Check the weather forecast for the day of your swim. Avoid going if storms or strong winds are predicted.
Water conditions: Evaluate water quality, currents, tides, and temperature. Local information and tide tables can be invaluable.
Wildlife considerations: Know what wildlife might be present, such as jellyfish or sharp-shelled creatures, and take necessary precautions.
Swim with a Buddy or share your plans: Always let someone know where you'll be and consider swimming with a partner.
Understand your abilities
Assess your fitness level: Be honest about your swimming abilities and endurance. Select a location that aligns with your skills.
Consider going with an experienced swimmer: If you're new to wild swimming or attempting a challenging spot, consider joining a guided group or hiring an experienced guide.
Consider the environment
Respect nature: Follow the leave-no-trace principles, ensuring you don't litter or disturb natural habitats.
Consider wildlife: Be mindful of nesting birds or other sensitive wildlife and avoid disturbing them.
Time your swim
Seasonal considerations: Some locations might be suitable only during specific seasons, so plan accordingly.
Avoid peak times: If you prefer to swim alone, avoid popular spots during peak hours or weekends.
READ MORE REALLY WILD TRAVEL GUIDES FROM WANDERLUSTERS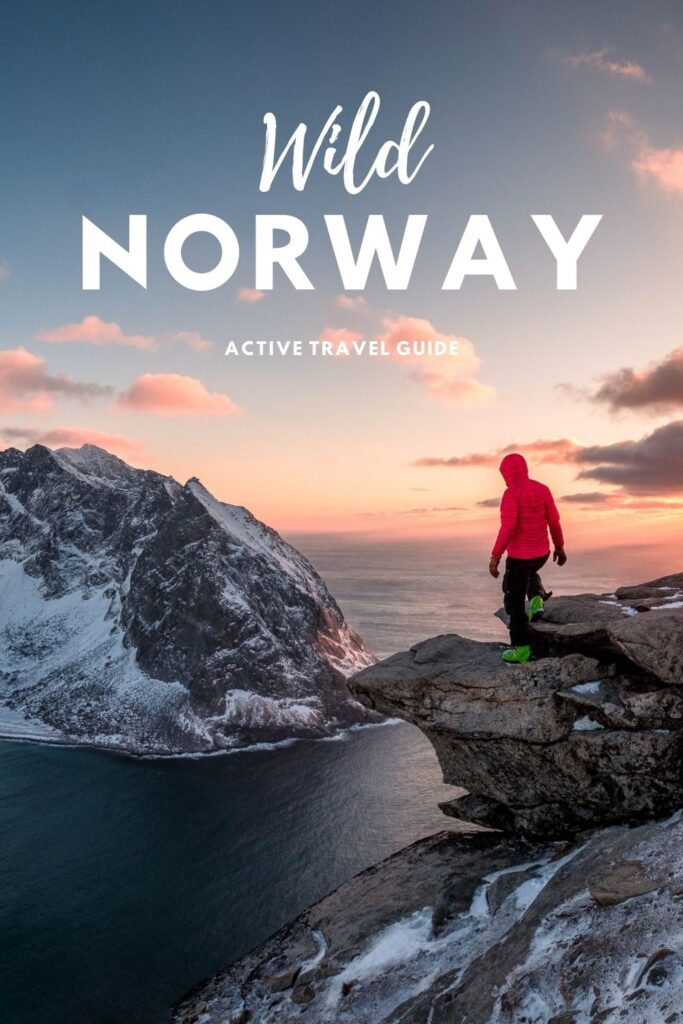 Consider trying wild swimming this summer as a way to boost your mental health and switch up your exercise routine. Not only will you discover some truly beautiful locations, but you'll find the health benefits inspire you to continue dipping your head in the water long after the summer sun has faded.