An emblem of Japan, Mount Fuji's symmetrical slopes have long been an appealing challenge for hikers visiting the region. A stratovolcano with a complex geological history spanning many millennia, its summit sits at 3,776 meters high and for the average hiker, it takes approximately eight-hours to ascend.
Although Mount Fuji, or Fujisan as it is called in Japanese, sits around 100km to the west of Japan's capital Tokyo, on a clear day the city enjoys views of its iconic and often snow-capped peaks. Thus it is from here that most climbers start their journey.
Planning to visit Mount Fuji from your base in Tokyo? Here's our comprehensive guide.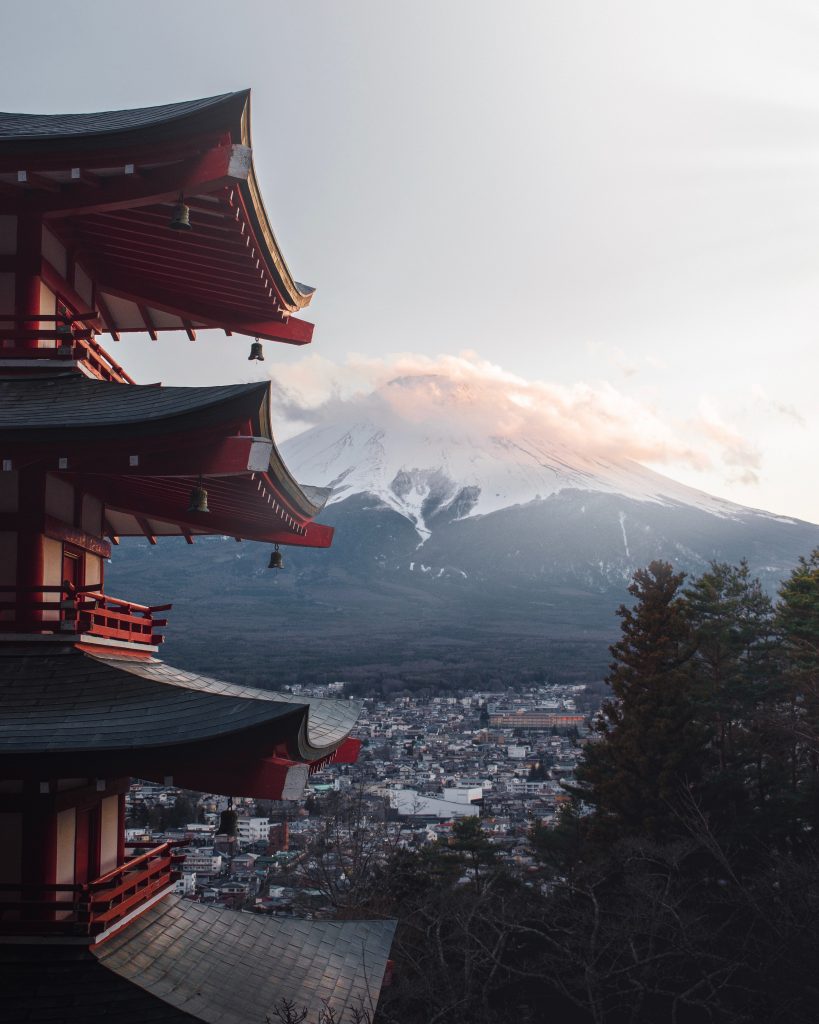 Where to stay in Tokyo
With over 10 million people occupying 23 wards across the city, finding the best places to stay in Tokyo can be an overwhelming task. So here's a simple break-down.
First time to Tokyo or laying over on route to Mount Fuji for just one night? Stay in the Shinjuku district.
This is quite possibly the most vibrant area of Tokyo and is home to the world's busiest railway station which handles more than two million passengers every day. Known for the large entertainment and shopping area that surrounds Shinjuku Station this neighbourhood is ideal for first-time visitors to Tokyo who don't plan on spending a lot of time in the city.
Shinjuku is also one of Tokyo's major stops for long-distance highway buses which is ideal if you plan to visit Mount Fuji as you can take a highway bus direct from Shinjuku in Tokyo.
How to get to Mount Fuji and the Fuji-Hakone-Izu National Park
The easiest way to get to the base of Mount Fuji from the centre of Tokyo is to take a highway bus direct from Shinjuku. There are a number of different buses that operate at different times of the year.
In season (July to mid-September), climbers can take a direct bus from the Shinjuku Expressway Bus Terminal to the 5th Station (the Fuji Subaru Line one), which, in addition to being a tourist hotspot, is the starting point for the popular summer sunrise hike that follows the Yoshida Trail.
Outside the climbing season and for general visitors to Fujisan, there are regular services that operate between Shinjuku/Shibuya/Tokyo and the wider Fuji area. Kawaguchiko Station, Fuji-Q Highland (the high-thrills theme park), Fuji-San Station and Lake Yamanakako are the main departure points.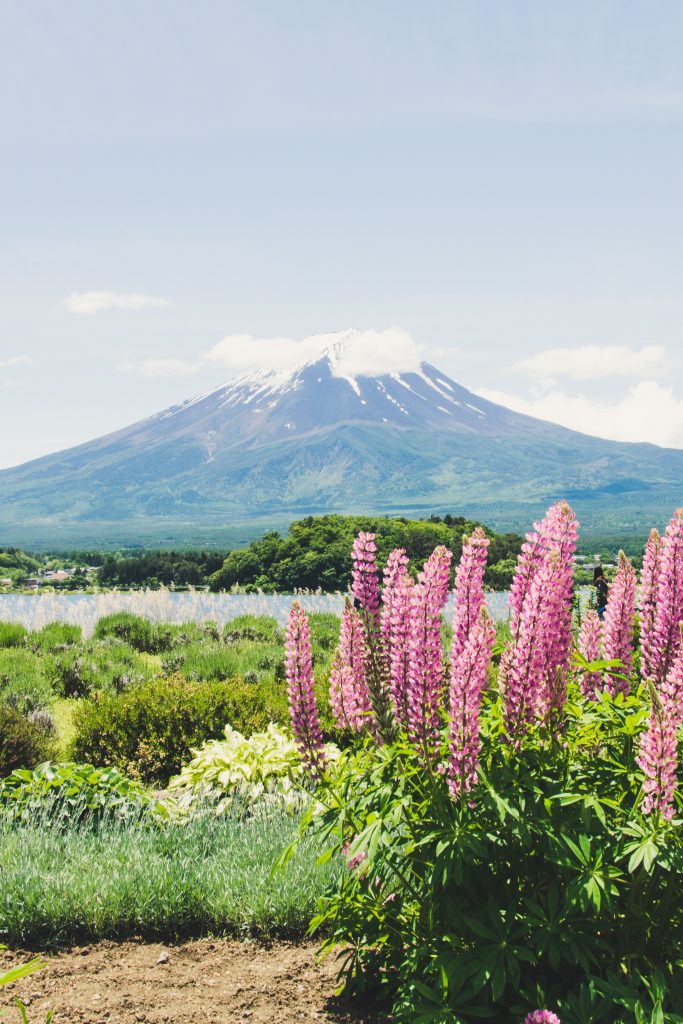 Interesting facts about Mount Fuji
Researching your trip to Mount Fuji? Here are some interesting facts about the volcano that you probably don't know:
Mount Fuji is actually three separate volcanoes – one on top of the other. The bottom layer is the Komitake volcano, then the Kofuji volcano, then Fuji, which is the youngest of the three.
Mount Fuji is called Fuji-san in Japanese. However, the origin of Fuji's name is disputed. Some say it derives from the Ainu language used by the Japanese aboriginal people and means "everlasting life." Linguists, however, say that the name is from the Yamato language and refers to Fuchi, the Buddhist fire goddess.
The last eruption of this volcano started in December of 1707 and continued until the first day of the new year in 1708.
Mount Fuji Is Surrounded by 5 Lakes! These lakes are called Kawaguchiko, Yamanakako, Saiko, Motosuko and Shojiko.
Samurai warriors once trained on the slopes of Mount Fuji; it has also been a site for Buddhist training.
Women were once forbidden to climb Mount Fuji.
READ MORE JAPAN TRAVEL GUIDES FROM WANDERLUSTERS
How to plan your route up Mount Fuji
With more than 300,000 visitors arriving in the peak climbing months of July and August, it's important to plan your visit and consider which route you will take to ascend Mount Fuji.
There are four routes up Mount Fuji, each divided into 10 stages or "gome" of varying lengths, with the most popular being the Yoshida Trail. Paved roads reach as far as the 5th stations, and between the 7th and 8th stations of the Yoshida Trail, numerous Mountain Huts provide lodge-style facilities offering food, drink, and overnight accommodations.
Note that while huts are always open during July and August, check in advance for locations open during the cooler months of the year.
For the full summit experience start at the 5th Station just after lunch and you'll reach the 7th or 8th station in time to make camp for the night. You can rest here overnight and then make the final climb in time to watch the sunrise from the summit. Once here you can rest and explore the summit crater before your descent returning to base in the late afternoon.
Alternatively, you could attempt the climb in one go, departing from the 5th Station at around 5pm in order to reach the summit at sunrise (the view of which from Mount Fuji is called goraikō in Japanese) the following morning.
If you're short on time but would like to hike to the summit all the same, hop on one of the buses that run from the foot of Mount Fuji to the 5th Station (or drive and park here) and then start your climb. This reduces much of the hard work required to make the ascent and allows the return trip to the summit to be done in a day.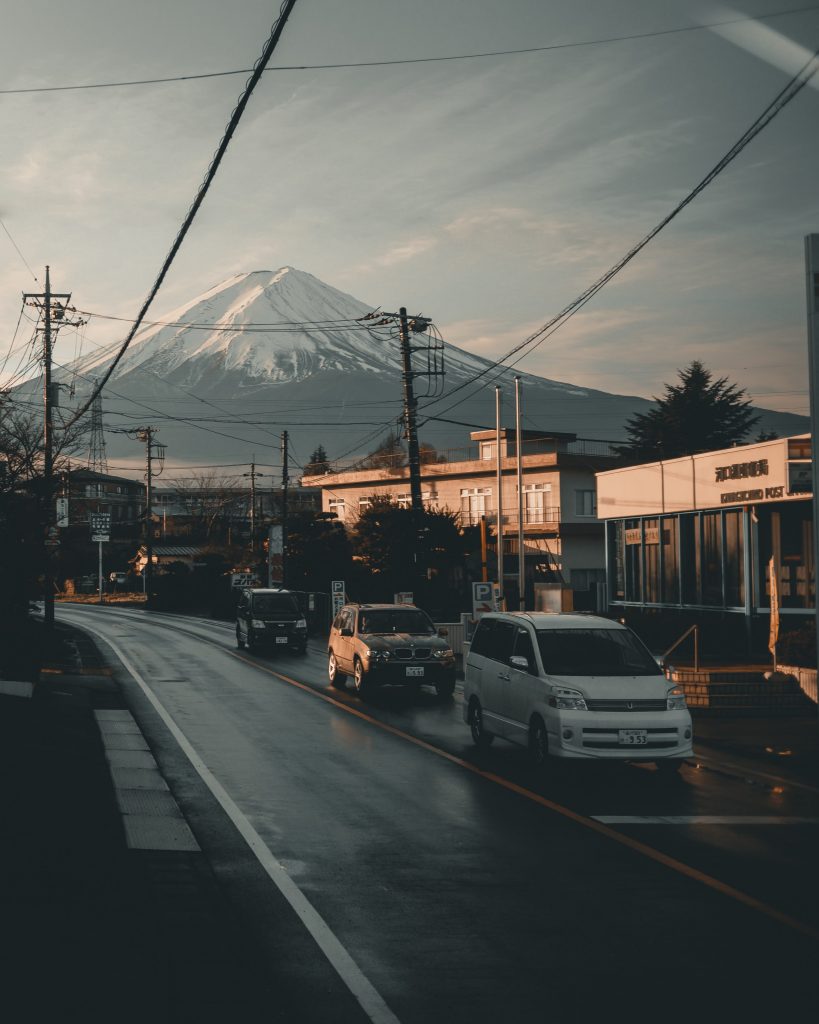 Where to stay near Mount Fuji if you're on a budget
If you're trying to maximise your travel fund and are only looking for somewhere to crash out before and after you climb Mount Fuji, consider booking the Kawaguchiko Station Inn.
Mount Fuji 5th Station where many climbers start is a 1-hour bus ride from Kawaguchiko Station Inn which offers a public bath with views of Mount Fuji, a Japanese restaurant, and free WiFi access.
Japanese rooms feature tatami (woven-straw) flooring with traditional futon bedding. Each room comes with air conditioning and heating facilities. A flat-screen TV and an electric kettle are fitted in all rooms.
Where to stay if you'd like views of Mount Fuji from your room
Located on the shores of Lake Kawaguchiko at the foot of Mt. Fuji, the Fuji Lake Hotel is the place to stay if you're looking for epic volcano views.
Alongside all the amenities that you would expect from a luxury hotel, Fuji Lake also boasts a bathhouse which is equipped with a sauna and jacuzzi, plus a natural hot spring-fed from 1500m beneath majestic Mt. Fuji.
Try a post-hike Onsen experience
Onsen bathing is a tradition in Japanese Culture and it dates all the way back to the Edo Period so its medicinal properties are truly tried and tested. Bathers claim the benefits include soothing sore muscles, improving quality of sleep, and lowering blood pressure; basically, they're great if you need to relax.
For those unfamiliar with Onsens, they're natural hot springs heated by volcanoes. When staying in a traditional Japanese Hotel near Mount Fuji you will likely have access to bathe in Onsens heated by this iconic volcano, making for an incredibly unique experience. If you're looking for a great view of Mount Fuji, whilst soaking yourself in a hot spring, then head to Prince Hotels and Resorts Hakone onsen Ryokan.
INSPIRED? PIN THIS TO YOUR TRAVEL PINTEREST BOARDS NOW