Sustainable, recyclable, reusable, eco- friendly…
…these are all terms that we hear regularly in our modern society which we're told is on the brink of environmental melt down.
With a little forward planning and determination you can reduce your carbon footprint and recycle toxic waste in your day to day life, but what happens when you travel?
While living with a focus on sustainability can be achieved at home how can you maintain the same ethos when you travel?
As perpetual travellers ourselves we're always on the lookout for ways to minimise the effect our adventures have on the environment so we've compiled some of the best innovative eco ideas to help us achieve a more sustainable nomadic existence.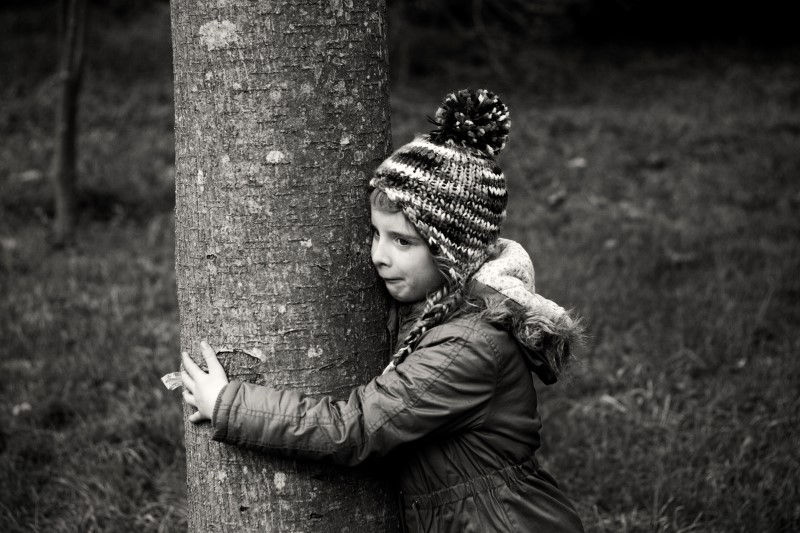 Image | Horrigans / CC Flickr
NOTE // Take a minute to get into an eco friendly mood by imagining yourself hugging a tree.
Now, try to consider the type of waste you need to dispose of on a daily basis. Everything will most likely fall into one of three categories:
Recyclable waste | Non-recyclable waste | Food waste
The majority of households are equipped to deal with both recyclable and non-recyclable waste, some good citizens of the world even have worm farms and compost bins to deal with their food waste.
Now imagine you are travelling, you've no idea where the nearest recycling facility is and it is unlikely your accommodation comes with its own worm farm.
So what do you do?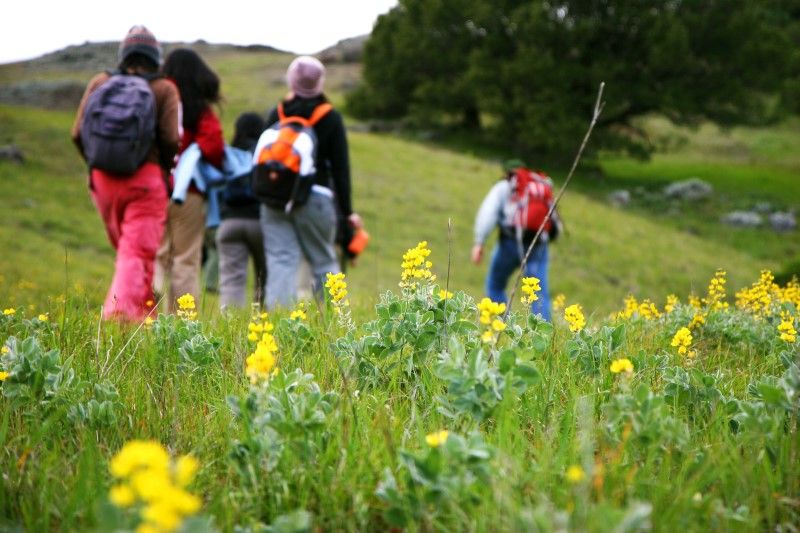 Image | Lou / CC Flickr
Invest in a PBA free water bottle and ask cafés and restaurants to refill it for you throughout the day.
If you're a caffeine addict carry a reusable on-the-go coffee cup.
Pack snacks/lunch to sustain you during your day of travel and avoid buying pre packaged food.
If you know you'll be grabbing food on the go keep a reusable plastic plate in your backpack to reduce take away packaging.
Carry additional reusable bags to avoid picking up extra plastic throughout the day.
Do you know why your Grandpa always carried a cloth handkerchief? He was a secret eco warrior so take a leaf out of his book and avoid using disposables.
Ladies have you ever tried a mooncup? It reduces monthly sanitary waste by 100%.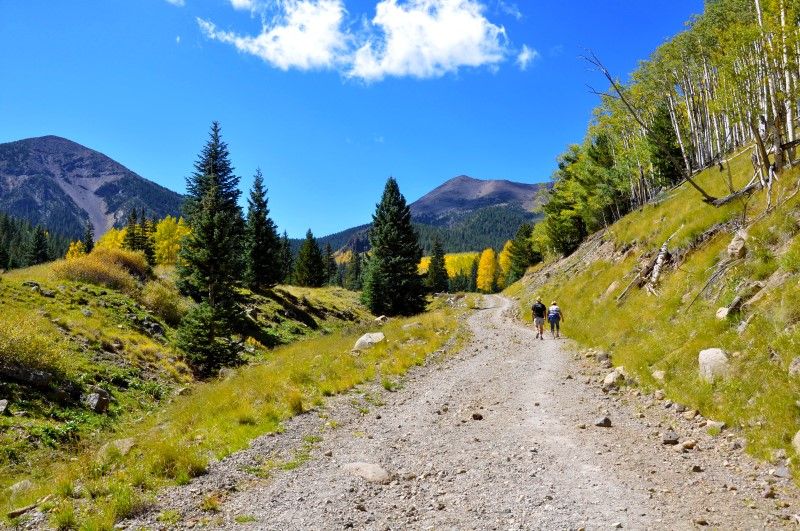 Image | Coconino National Park / CC Flickr
Consider every item you pack. Be frugal with the items you carry to minimise weight and save space.
Don't overpack, excess baggage requires additional aviation fuel and can become a cumbersome accessory to transport once at your destination.
Carry medicines in reusable bottles.
Decant your hair care and body products into small reusable bottles rather than buying those irritatingly small miniatures at the supermarket.
Pack rechargeable batteries rather than disposables.
Avoid travelling with any packaging that you may need to dispose of throughout your trip.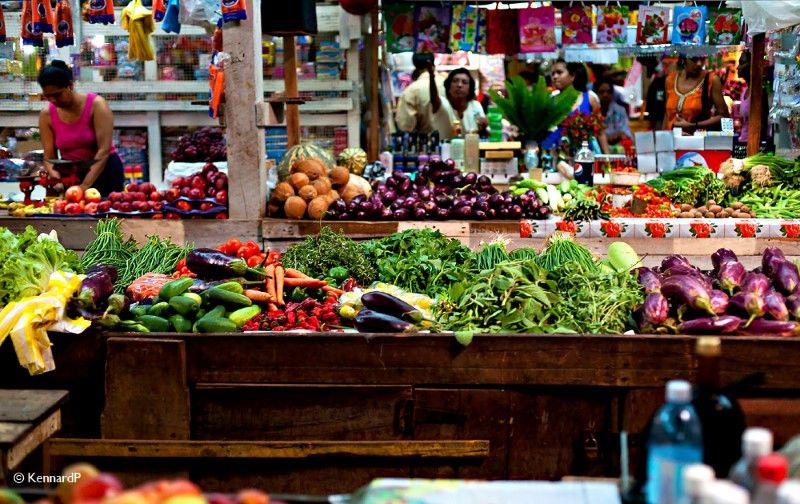 Image | KenardP / CC Flickr
Plan your visit around cultural festivals and support local initiatives.
Take the time to volunteer with a charitable organisation and give something back during your stay.
Try and take only photos and leave only footprints, however be respectful if taking images of local people or at religious festivals.
Rather than heading to the local chain of department stores or supermarkets, buy local produce and use local services. Strive to spend your money within the local community rather than lining the pockets of corporate companies.
This is of course a personal preference but I believe giving money to beggars you may come across is not the most sustainable way to assists them. Buying them a small meal or donating to a local initiative set up to assist can be a more productive effort.
Do not buy any products that are sourced from endangered animals, aid in habitat destruction or the exploitation of children.
Never collect local resources such as shells, plants and animals. Dead or alive.
Respect local customs and conduct yourself in a polite manner.
RESEARCH YOUR ITINERARY & ACCOMMODATIONS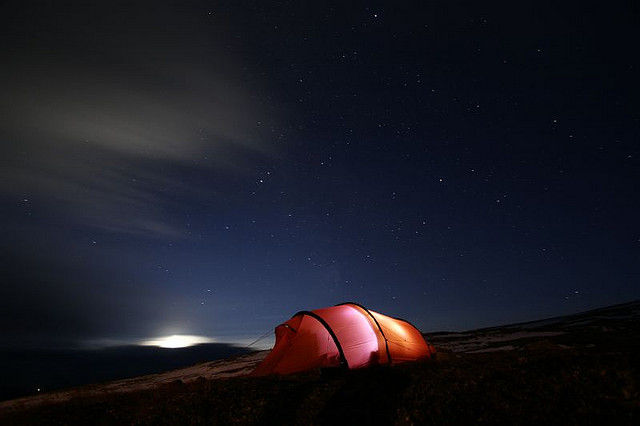 Image | Karl-Petter Åkesson / CC Flickr
The Rainforest Alliance suggest these 10 questions with which to quiz perspective lodgings before you book;

What is your environmental policy?
What percentage of your employees are local citizens?
Do you support any projects to benefit the local community?
Do you support conservation? How?
Is your business certified?
Have you won any eco-awards?
Are you recommended by any reputable NGOs or conservation groups?
What sorts of policies have you implemented to reduce water consumption, conserve energy or recycle wastes?
How do you educate visitors about local natural areas, wildlife, energy conservation, and local culture?
How do you monitor these practices?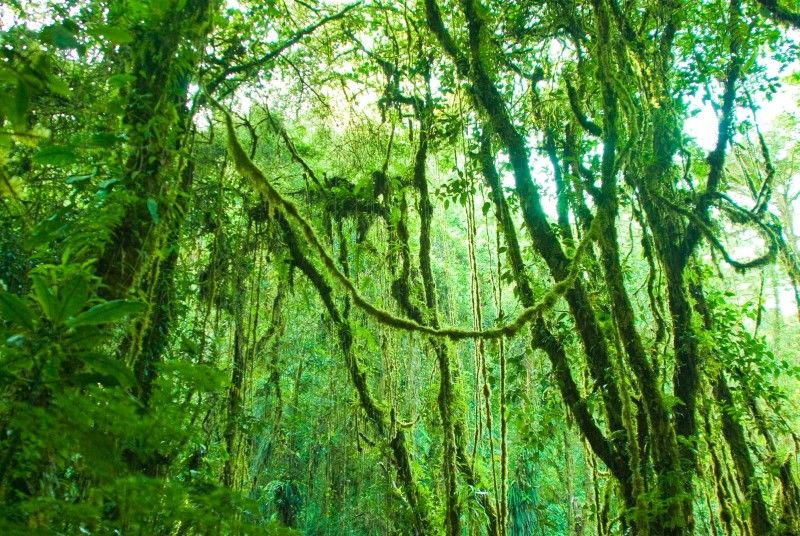 Image | Raphaël Fauveau / CC Fotopedia
We suggest that you |
Go paperless. Very rarely do we need printed tickets and itineraries. Reduce waste and hug a tree by keeping both in digital form on your tablet or portable device.
Vote with your feet when it comes to supporting sustainable tourism. Take the time to research which companies in the area are eco-friendly and taking steps to reduce any negative impact their business has on the environment.
Use local and public transport or walk while at your destination.
Remember to conserve water and electricity just as you would at home.
Don't forget to switch off at home. Turn off all electrical appliances, lights, chargers etc when you go away. You could save over 10% of your monthly bill.
There are a growing number of resources on offer to assist the savvy eco minded and apps are just one way to get relevant recycling info wherever you are in the world.
Before you leave home take the time to research eco-apps relevant to your destination and familiarise yourself with their format.
Here are 2 of our favourites.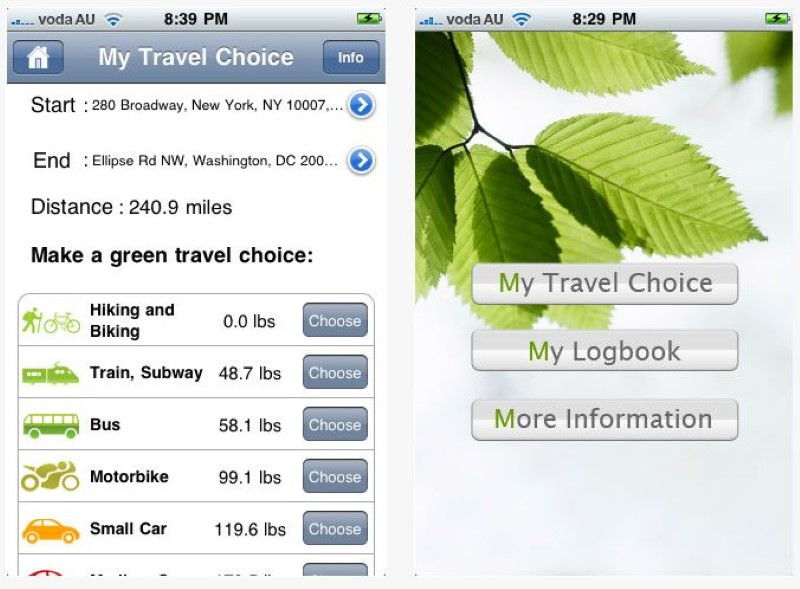 Green Travel Choice utilises GPS to offer you savvy eco advice regarding travel to and from your destination.
From hoping aboard the train and travelling half way across the country, to whether or not to take a taxi or the bus, this app has the answer and will guilt trip you into reducing your carbon footprint with its heart breaking set of stats.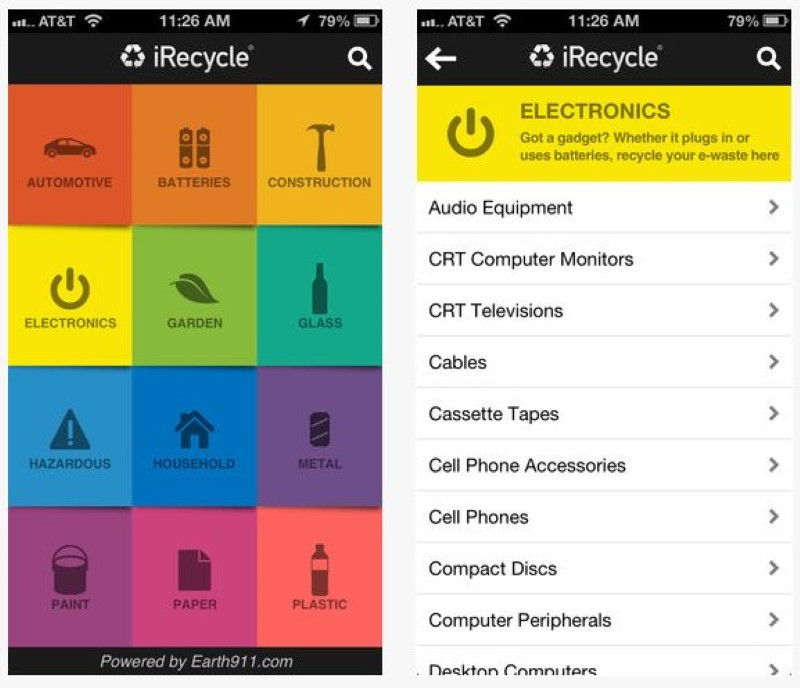 iRecycle allows you to search the locale for locations at which to recycle practically everything.
Simply choose from more than 1,600,000 ways to recycle over 350 materials and never throw away recyclable waste again.
We hope you've found our collection of tree hugging travel tips of use.
Is sustainability something you consider when you travel? What are your top tips for eco-friendly travel?