Finding the right hiking shoes for women isn't easy. The shoes need to support you every step of the way, providing security, stability, and peace of mind. There are other important factors to consider, like are your hiking shoes lightweight, breathable, and waterproof.
If you're searching for a pair of reliable hiking shoes for women that come with all of these benefits, Loom Footwear fits the bill. Read on to find out about the best women's hiking shoes and what makes Loom waterproof hiking shoes the best choice for all kinds of hiking trails.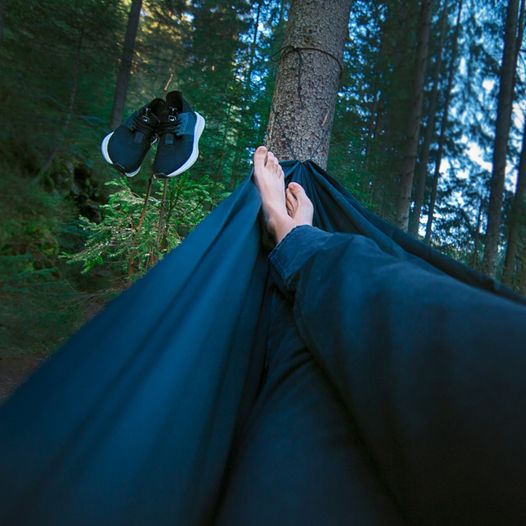 How to find the best hiking shoes for women
If you're looking for hiking footwear, you need to familiarize yourself with all the different types available on the market. Hiking shoes differ in designs, models, and materials, and they're made for different types of hiking trails. This includes hiking boots, hiking shoes or sneakers, trail-runners, mountaineering boots, backpacking boots, and so on.
While it's important to find the best hiking shoes to meet all your needs, with such an overwhelming number of options, this might not be so easy. The main misconception with hiking footwear is that most people think they can wear casual slip-on shoes when they go hiking. According to this recent article, if you wear uncomfortable or improper hiking shoes, it can result in sprains, twisted ankles, or other types of foot or leg injuries. That's why you need to buy high-quality, comfortable hiking shoes for women that will provide adequate protection.
HIKING GUIDES FROM WANDERLUSTERS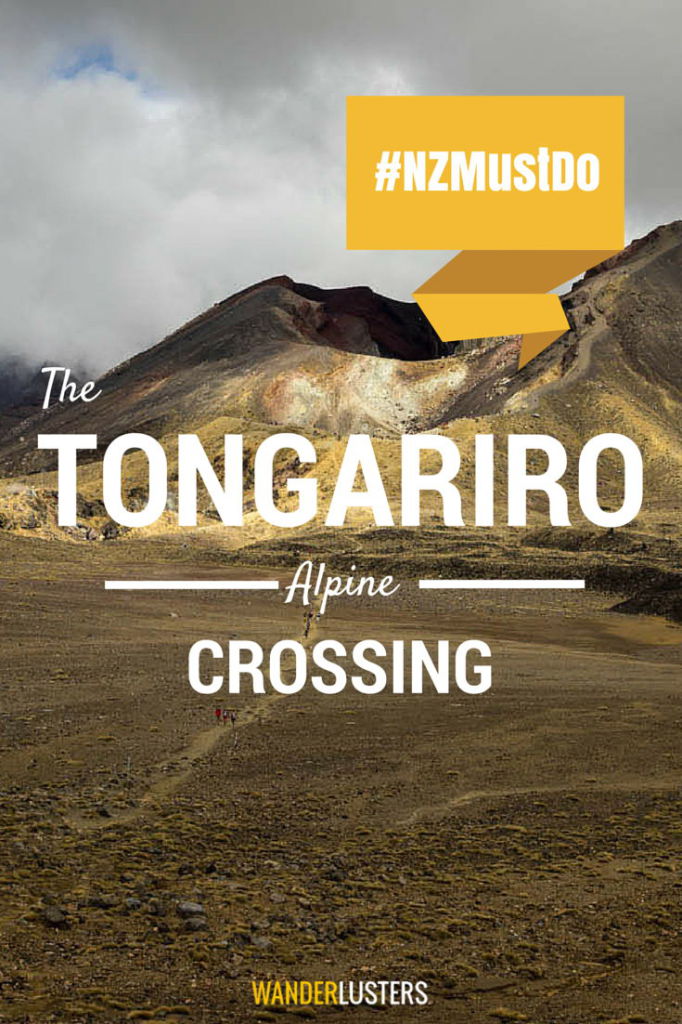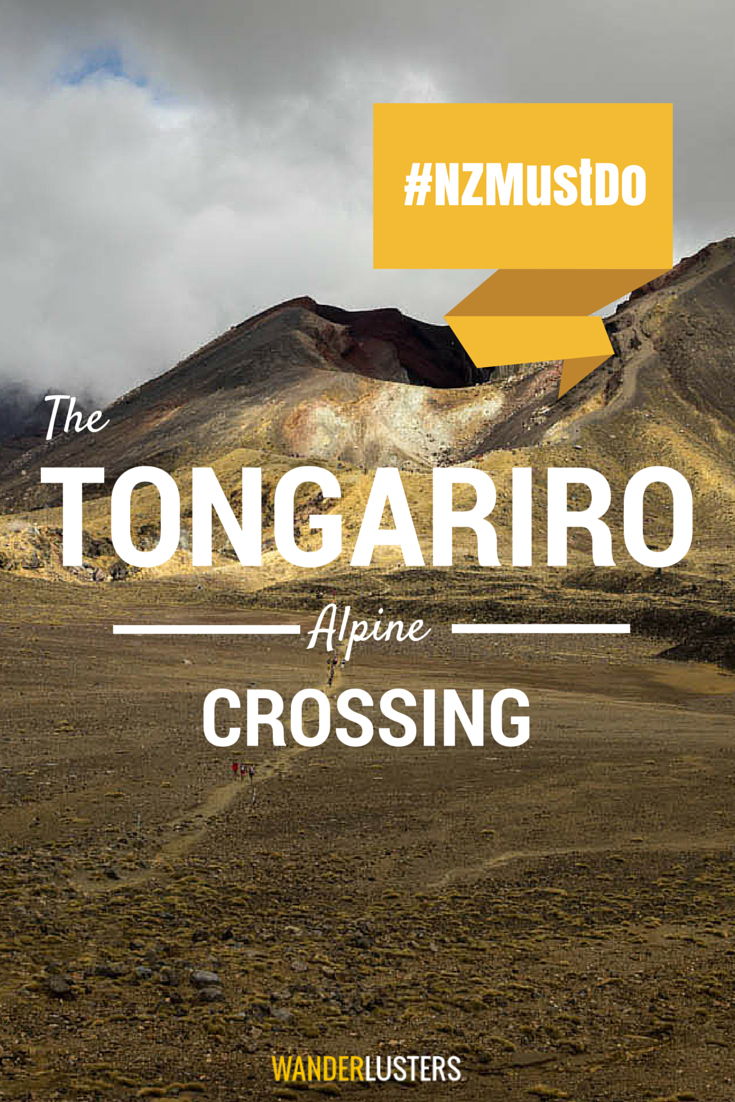 Should you choose hiking boots or hiking shoes?
First, you need to figure out whether you want to buy hiking boots or hiking shoes/sneakers. Hiking boots provide you with ankle support and stability, but they can be heavy and stiff. The heavier the boots, the more energy you will expend walking in them. On the other hand, hiking shoes are much more comfortable and lightweight. They're also great for slopes, rocky, uneven trails, and off-trail hiking areas.
The best hiking shoes offer out-of-the-box comfort, so you can put them on and go to your favourite hiking trail right away.
It goes without saying that if you're planning to go hiking, you need waterproof hiking shoes in case it rains or snows. Above all else, the best hiking shoes need to be comfortable, functional, and reliable. Other factors to think about include shock absorption, breathability, durability, lightness, and good traction. The appearance, colour, and overall design are all secondary factors that aren't as important.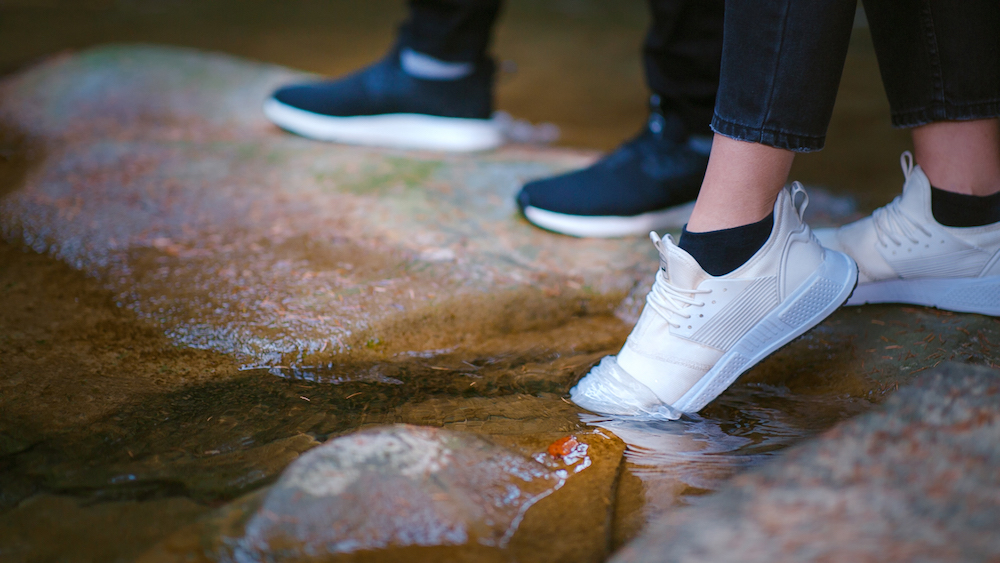 Loom Footwear – waterproof hiking shoes for men and women
If you're looking for the best women's hiking shoes or even the best men's hiking shoes, Loom hiking shoes won't disappoint. Let's see what makes Loom the best waterproof hiking shoes around.
What makes Loom hiking shoes stand out is that they are ready for anything, not just hiking. You can wear Loom shoes in the cold and on muddy hiking trails, and even on wet terrain since they're 100% waterproof. What's more, Loom shoes have an attractive, minimalistic design, so you can wear them when you go for a jog, walk around the city, or run everyday errands. Snow, slush, mud, rain, or other extreme weather conditions won't prevent you from hiking in these waterproof hiking shoes.
While most waterproof hiking shoes aren't very breathable and make your feet sweat, Loom shoes are waterproof, breathable, and offer good ventilation. Thanks to their H2-Go breathable knit layer, your feet will remain dry wherever you go, as any type of moisture will be absorbed. Even if you wear these hiking shoes during summer, your feet won't get sweaty even from the most challenging hikes.
Unlike the majority of modern hiking shoes, Loom hiking shoes are lightweight. In addition, they offer out-of-the-box comfort – you won't need to break them in first. What makes them so comfortable is the Merino wool lined cushioning system that minimizes foot pressure.
The Excelcast soles are great for absorbing shock, providing you with enough energy to hike for hours without a break. They also protect your ankles, shins, knees, and feet from rough surfaces and any kind of pain or discomfort.
If you're looking for the best hiking shoes for women, Loom shoes come in sizes 5 to 11, and in black and white models. They're easy to clean and stain proof. As a result, you won't have to wash them very often.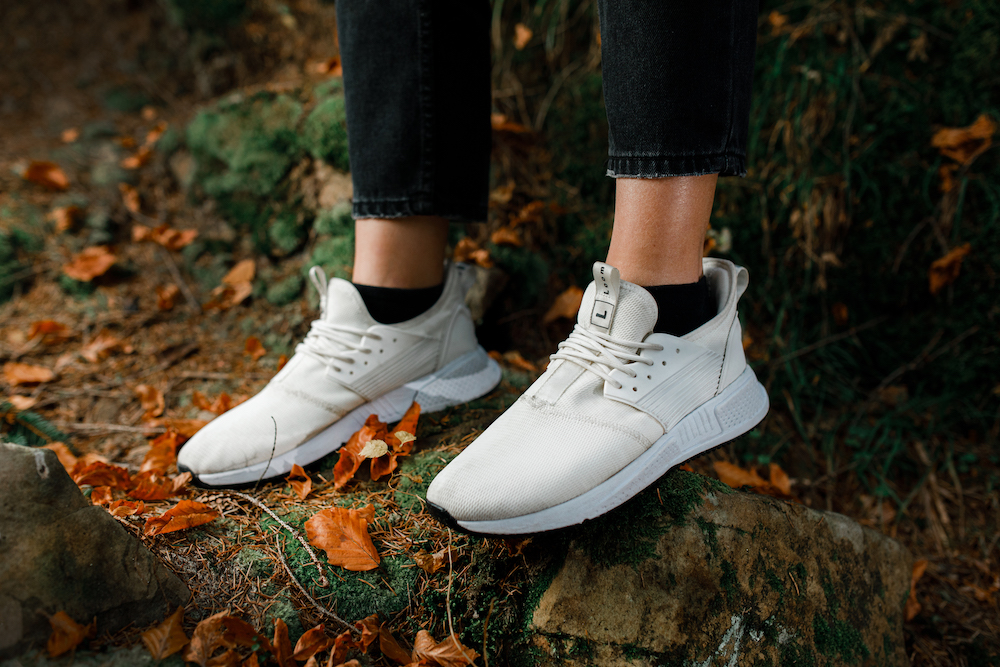 Wear Loom sneakers on your next hike
With so many options out there, finding the best hiking shoes can be a real challenge. You need shoes that are comfortable, functional, and lightweight. That's exactly what Loom hiking shoes have to offer.
Now that you've found the best hiking shoes, these hiking guides will inspire you to get out on the trail and explore the natural world. If you want to know more about Loom waterproof hiking shoes, visit the Loom Footwear website www.loomfootwear.com.
HIKING GUIDES FROM WANDERLUSTERS