Welcome back to Wanderlusting, our guest author series in which we invite other intrepid travellers to share their most memorable travel moments.
This week I'm pleased to welcome fellow house sitter and all round savvy traveller Nicole. In her wanderlust inducing article she shares her experience of arriving at a location which graced the top of her bucket list for a number of years.
Travel is such a personal endeavour and I know that so many of you reading this will relate to Nicole's account of realising a dream.
Hold your bucket list close and let's go…
PARIS BROUGHT ME TO TEARS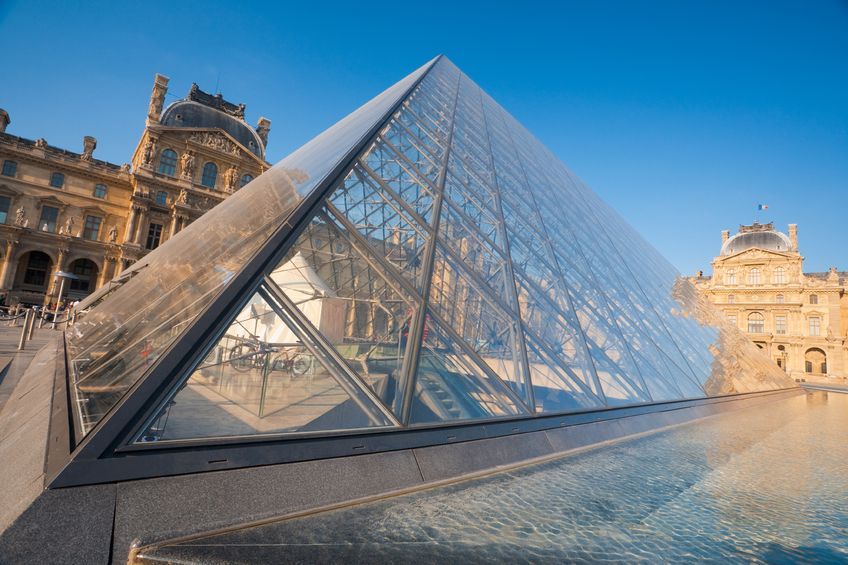 My heart was beating faster because I knew I was getting close. I'd taken a transfer from Charles de Gaulle airport to Paris and I know that in just a few more steps and I would be there. Then I rounded the corner and suddenly the bus stopped.
The sight of it made me catch my breath.  Is this real?  Or is this just another one of my many dreams.
No, it's real. I am standing in front of the Eiffel Tower.  I have made it.
Finally.
I had been waiting for this moment for 20 years. Paris was my ultimate travel fairy tale and, of course, I was always the princess.
 DREAMS DO COME TRUE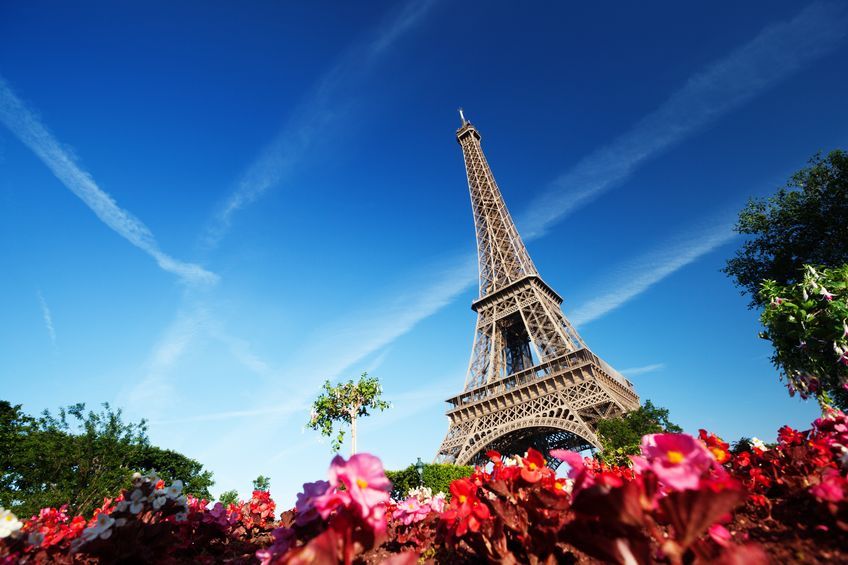 For two decades I had longed for Paris like Cinderella did Prince Charming.  Now here I was, standing in front of one of the most iconic landmarks in the world, in one the most romantic cities in the world.
I was definitely having a 'pinch me' moment.
The instant we landed in Paris I was an emotional mess.  I wasn't upset or sad, I was overcome with joy and a feeling of accomplishment that I'd never felt before. I had kept the dream alive for 20 years and now I had bought it to life.
It was a very poignant moment.
It's not that all the other moments since we began our nomadic travels were less important. It's just this felt different.
As much as I had wanted to travel the world, which was what I was doing now, Paris always held a special place in my heart.  I'm pleased to say she did not disappoint.
A STRANGE SENSE OF FAMILIARITY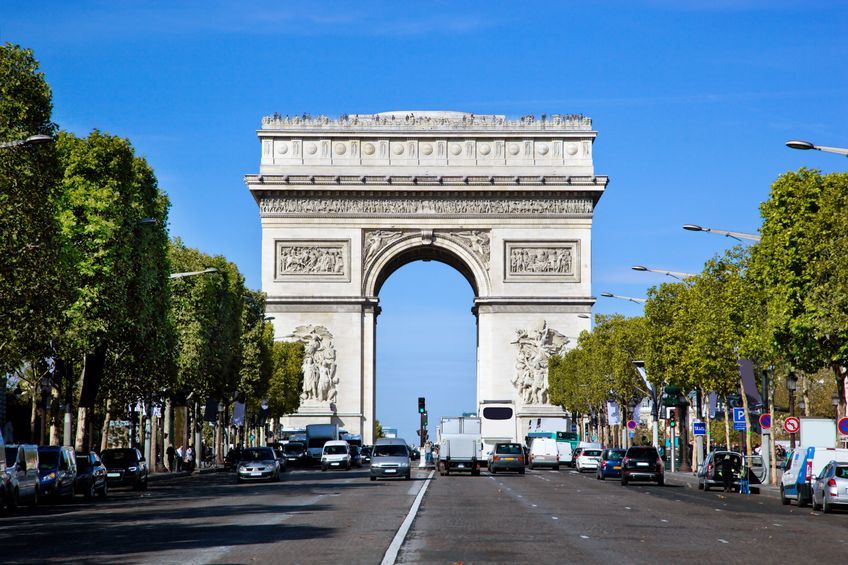 It almost felt like I was returning to an old love, to someone who stole my heart a lifetime ago, and there was no use trying to reclaim it as she would always have a piece of me now.
Standing in front of this monumental icon was a moment I will forever treasure.
I hadn't just come to see the Eiffel Tower though. My dreams of Paris always featured a cast such as cycling along its cobbled streets the Louvre, Notre Dame and, of course, the Champs Elysees.  I fantasized about walking down this famous promenade dressed to the nines in Chanel or Gucci.
I was not quite a vision in Chanel kitted out in my shorts and flip flops, but I didn't care a bit. I was walking down the Champs Elysees!  The feeling was so surreal and once again I felt tears welling up inside.
I was soon to find however, that Paris was so much more than the icons she is so well known for.
I walked for hours through the city, through quaint neighbourhoods, each one a little different from the last.  But it was all so 'Parisian'.
As I walked through the streets I realized just how beautiful this city is.  I call it "eye candy" – A treat for the eyes. Everywhere I looked was an exquisite piece of architecture or another gorgeous cobblestone lane. Wrought iron balconies overhead adorned with blooms of all colours.
A FEAST FOR THE SENSES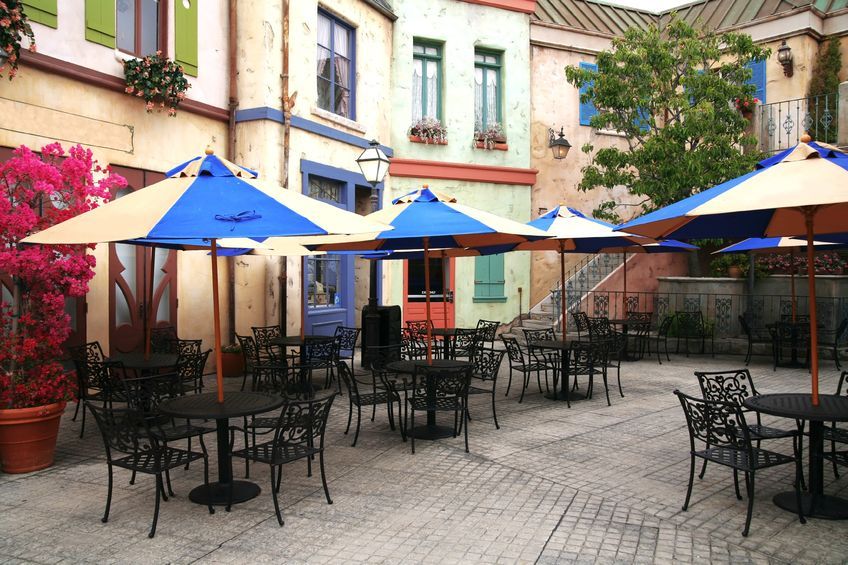 But of course Paris is not just a treat for the eyes, but a treat for the appetite also.
It's quite obvious that Parisians love their food. Not because of their figures, as they are all very petite, but the cafés on every corner give it away.  Eating at a café in Paris is unlike eating at a café anywhere else in the world.
I most enjoyed the beautiful pastries and absorbing my surroundings, but for the locals it was an occasion, a gathering of friends to catch up on each other's lives.  Of course I couldn't understand a word they were saying but it didn't stop me from eavesdropping on their conversations, taking in the beautiful words that while so foreign, felt so familiar in many ways.
No, Paris did was not a disappointment, she was everything I'd hope she'd be and more.
However, our fleeting romance was much too short. I feel I left things unfinished, with more to explore.  So I shall return to this city of love. Not to reclaim my heart, she has that now, but to indulge my senses in everything she has to offer.
Have you ever been overwhelmed when visiting a location? Share your comments with me below.