When Charli first approached me about putting together a series of my watercolor sketches from India to share here, I realized that despite leaving the country a year ago this month, that was something I had still yet to do.
Although I did a sketch in nearly every city I visited during my nine months in India, I hadn't taken the time to assemble them all in the same place online. Charli's idea was thus a mission I happily accepted.
The process of tracking down these sketches from the Subcontinent showed me a couple of things. The first thing was just how much my sketching style has changed. I hope you'll forgive the rough nature of some of them, as a few were done during my very first year of sketching.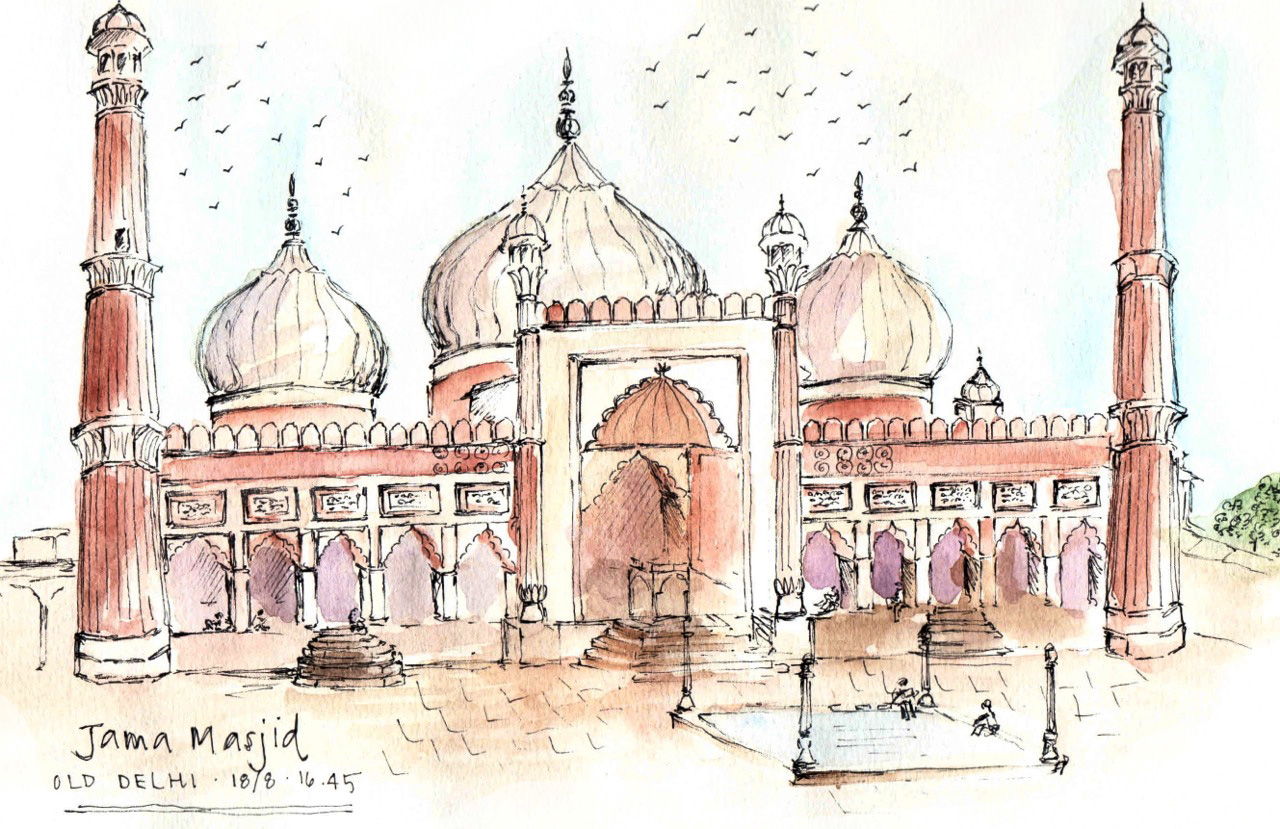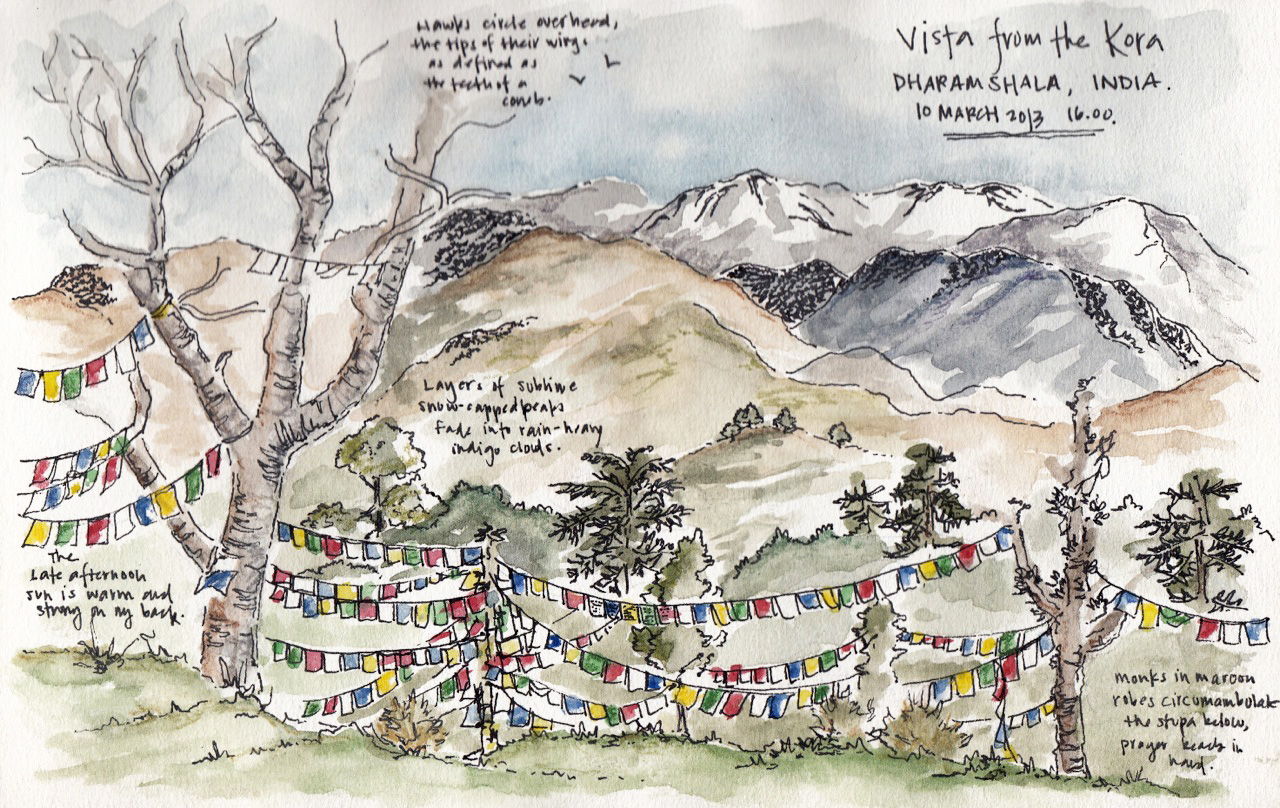 I wouldn't say practice has led to perfect in my case (not in the least!), but it has definitely helped define and refine my style. And so as much as I hesitate to share some of these images, I also believe there's room for honouring our humble beginnings in life.
The other thing this process revealed is what my sketches from India have in common – they all represent an attempt to understand the country. India is a force to be reckoned with – with its cacophony of tuk tuks and scooters and bicycle rickshaws all jostling for space on the streets, and with the air a constant heady mix of incense and rubbish, jasmine blossoms and frying sweets, it can be hard to find your way through it.
It can be hard to make it your own.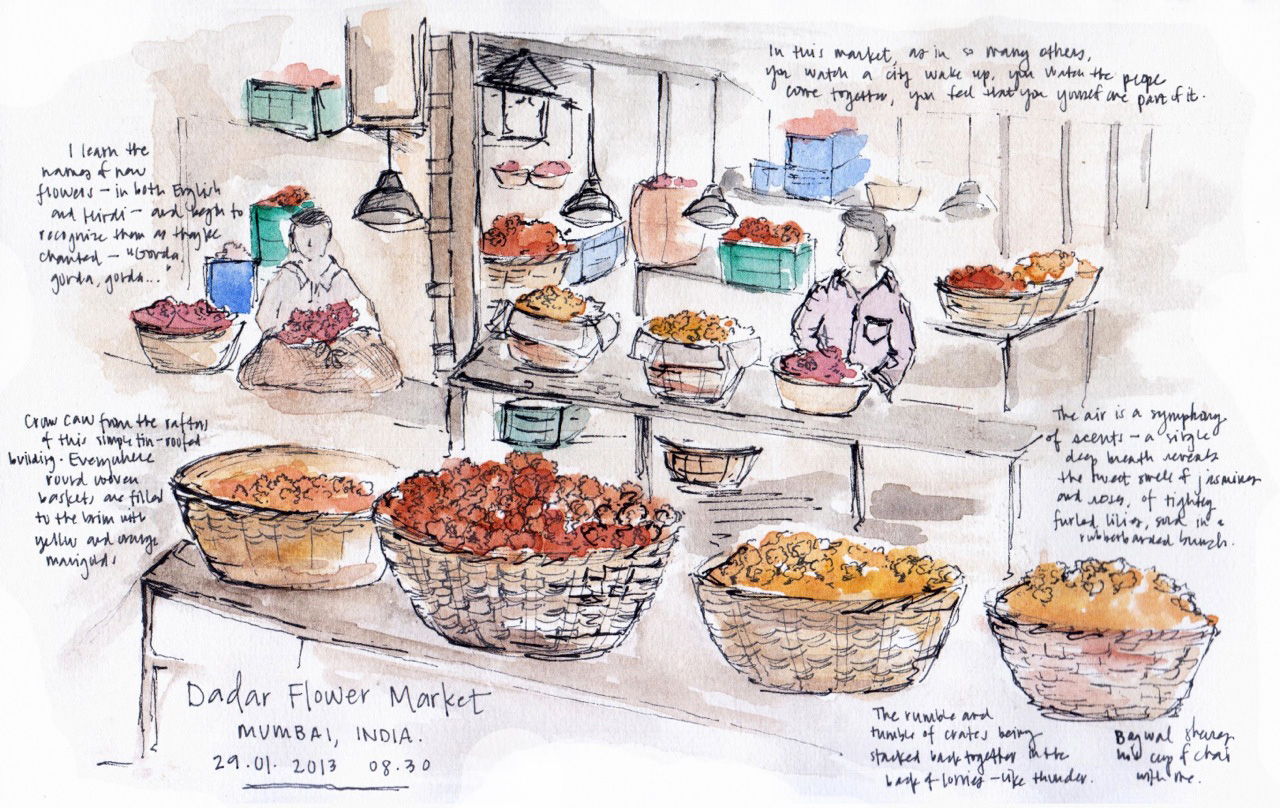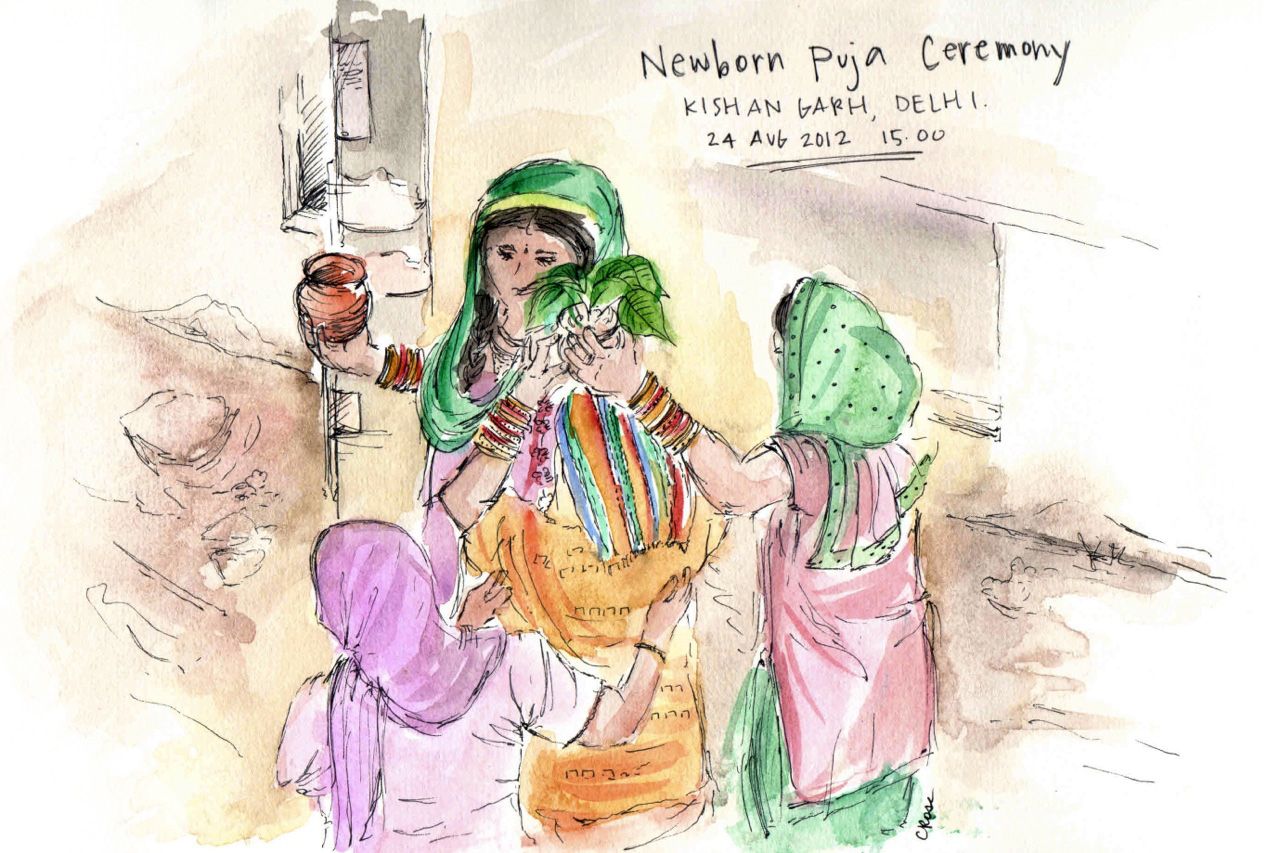 While in their subjects, these sketches couldn't be more different – ranging from a maharaja's palace to a flower market to a prayer-flag draped vista of the Himalaya – they all began with the desire of wanting to create at least one memory in that place that would be indelible, a moment that would be forever mine.
I would choose a view, order a drink – be it a fresh lime soda in Jaisalmer, a papaya shake in Hyderabad, or a cup of chai in Fort Cochin – and then open my senses to that particular place and the people I would meet there.
I will never forget sketching one Saturday afternoon in Old Delhi, when I headed to the Jama Masjid, a stirring, red sandstone mosque built by the emperor Shah Jahan between 1650 and 1656 AD. Soon after I sat down in a back corner and opened my sketchbook on my lap, a couple of kids wandered over, then their fathers, then some teenage guys, until there was a crowd of about twenty people hovered over my shoulders as I sketched.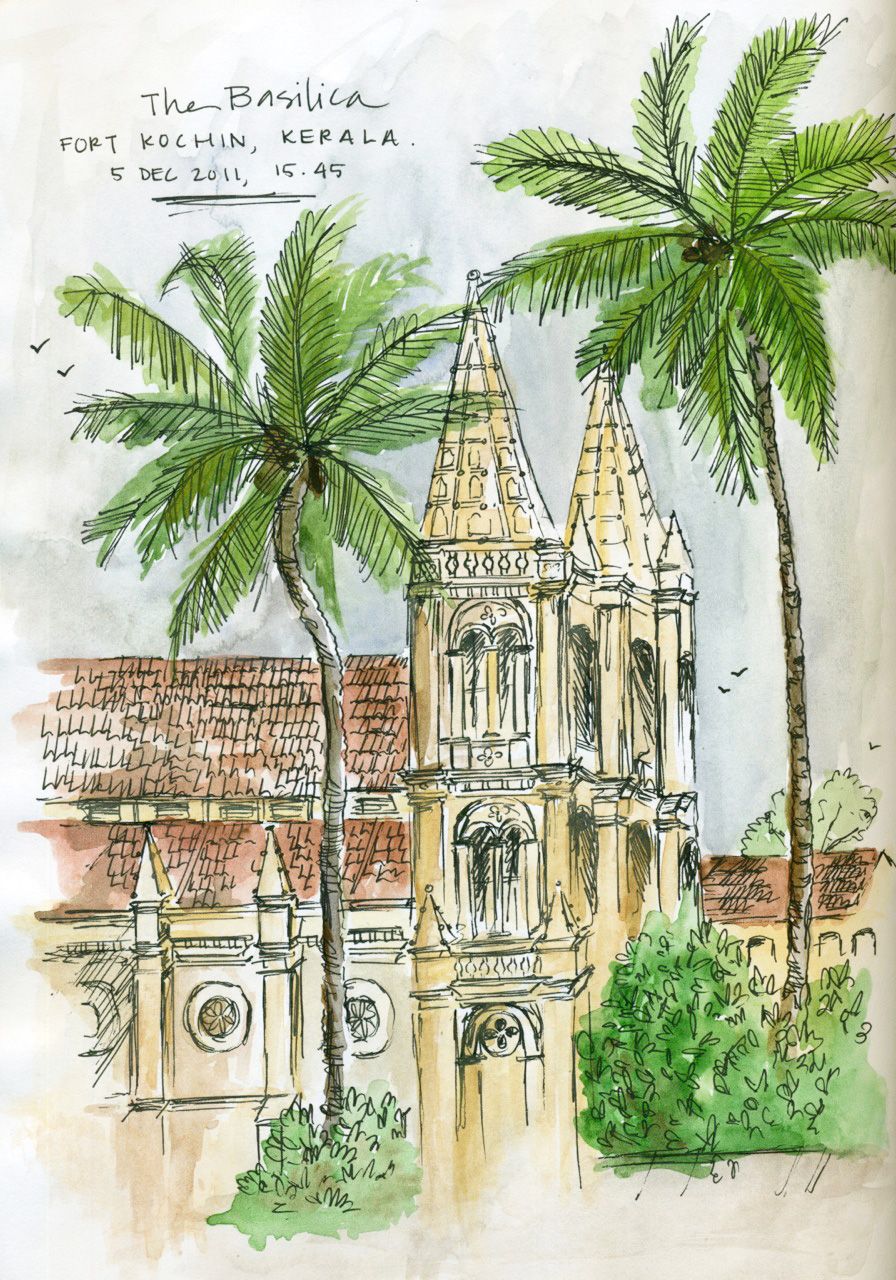 One person in particular, a young guy named Sajan, took it upon himself that no one got in my line of sight of the mosque – and if so, he'd shoo them away and point to my drawing. Through sketching the Jama Masjid, I found I was forming an unlikely bond with these people, as curious about me as I was of them.
When a guard told me it was time to leave before the evening prayers, I packed up and waved goodbye to Sajan and his friends, feeling connected to Delhi in a new way – and to India herself as a whole.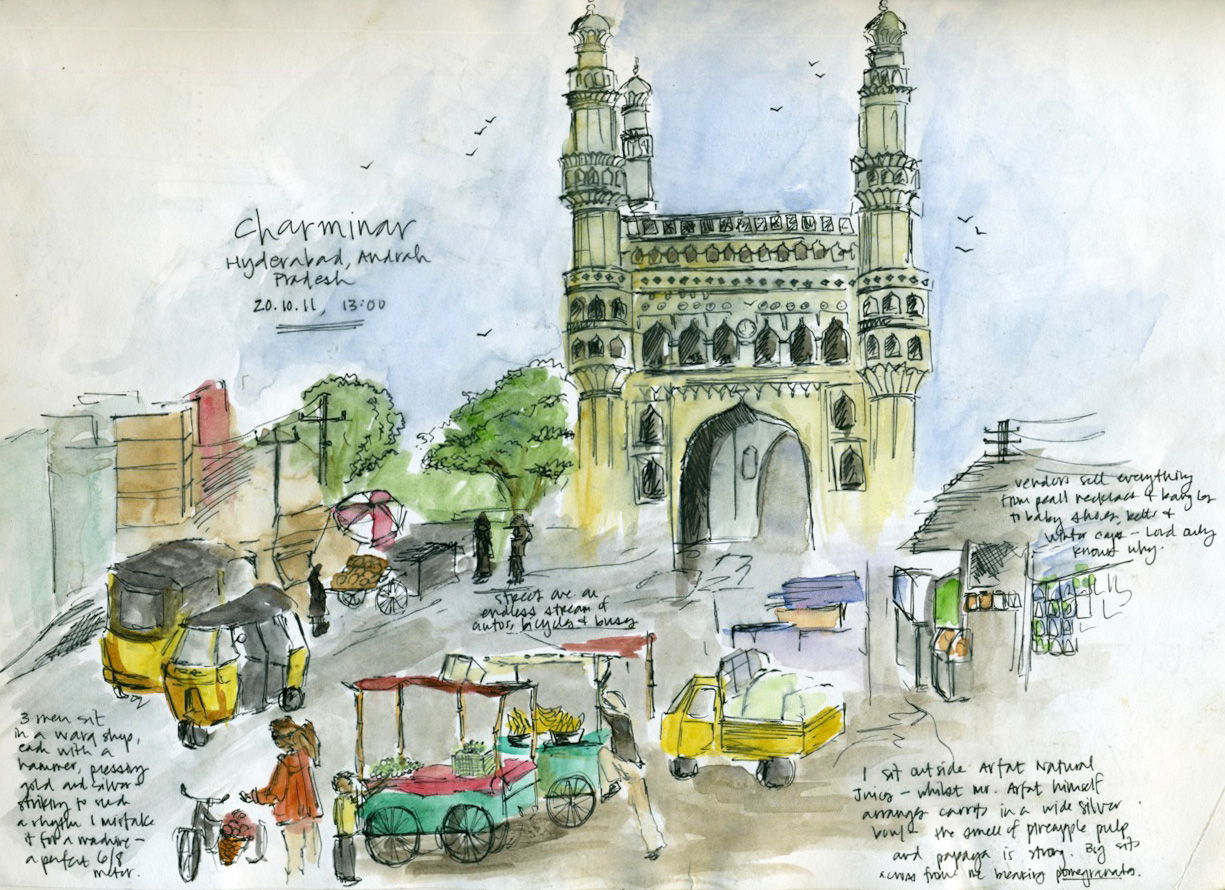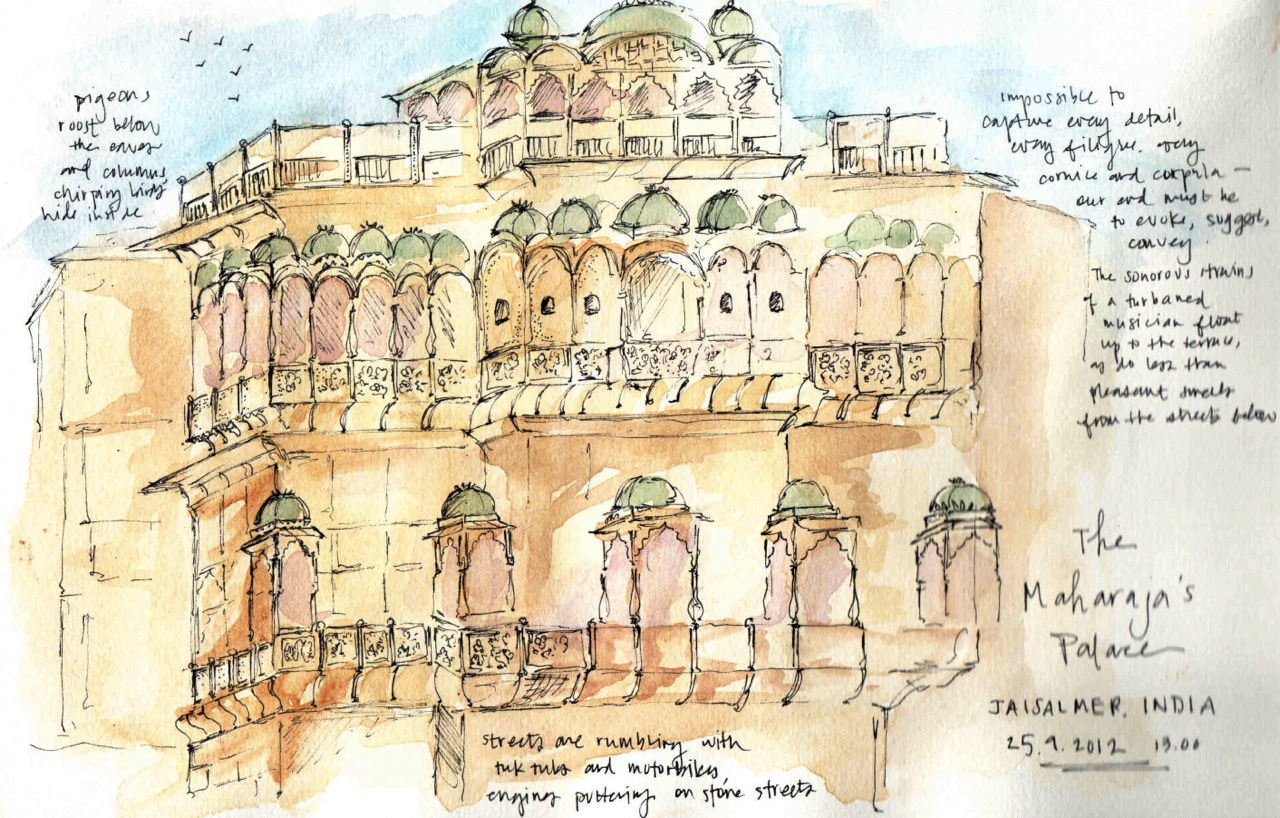 Although my love for sketching has now taken me to other corners of the world – from Southeast Asia and Japan to Eastern Europe and Turkey – I believe I can trace that love back to India.
It was there that I first got the idea to do sketching trips in other regions, where I first began planning my book of sketches, Beneath the Lantern's Glow, and ultimately, where I became the sketch artist that I am today.
And for that, I have only India herself to thank.
Has a location offered you the opportunity to evolve, to follow your passions and to dream? Share your comments with me below.