Skydiving is a popular activity for thrill seekers travelling the world in search of new, adrenaline filled experiences. The idea that for just a few minutes you can fly like a bird in the vastness of the sky above, is one that excites many; disobeying the laws of gravity the ultimate extreme adventure. picturesque parachute jumps
Offering a unique perspective on the destinations we visit, jumping from a plane and falling towards the landscape below is a sensation unlike any other. Marrying an unusual way to see the sights with a heart stopping hit of excitement, a parachute jump can provide an epic travel memory you'll likely never forget. picturesque parachute jumps
Keen to include a parachute jump in your sightseeing itinerary? Here's a look at some of the best places to fall toward the earth from a great height!
NORTH AMERICA – FLY OVER SANTA BARBARA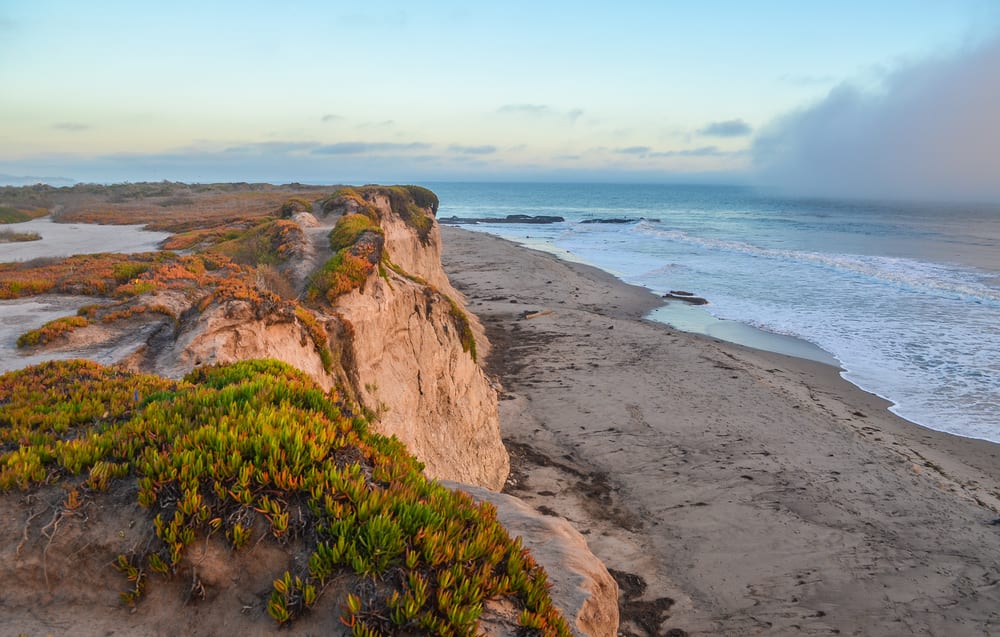 Located just a few kilometres from the Pacific Ocean, this jump offers unforgettable vistas and breathtaking panoramic views over the coast of California. One of the state's premier destinations to jump, this has long been a favourite with aerial junkies the world over.
Those who already have a few jumps under their belt are able to enjoy the highest tandem jump in North America. This 5-kilometre fall with more than 1 minute of free-fall will enchant lovers of aerial highs.
Travel tip: Read my guide to road tripping in America
EUROPE – JUMP WITH A PARACHUTE OVER INTERLAKEN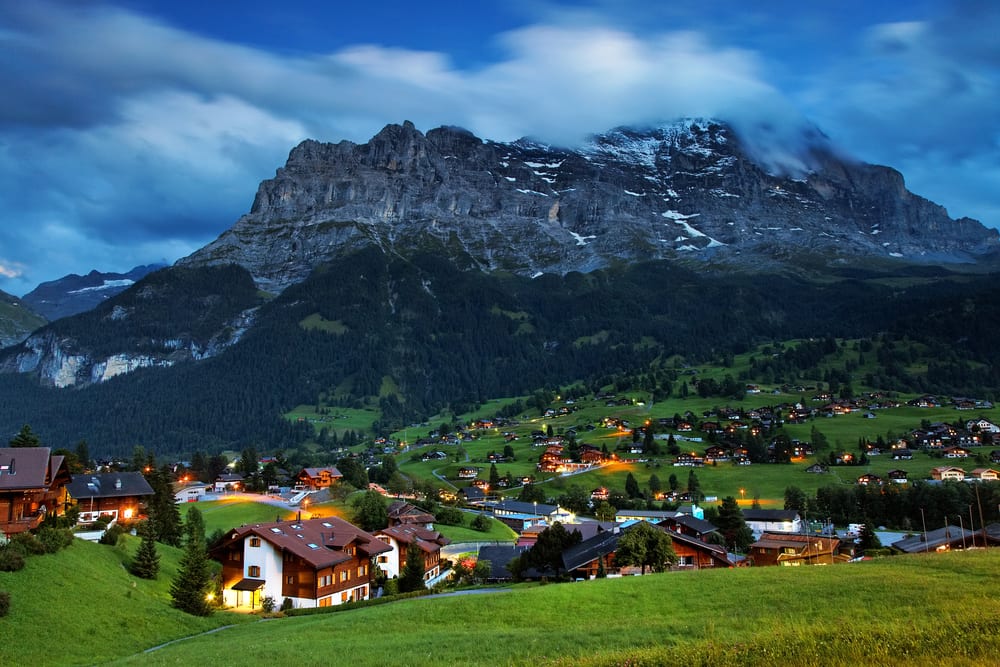 We are all well aware that Switzerland is famous for its chocolate, watches, and banks. However, located in the Alps between the vast alpine lakes of Thun and Brienz, adrenaline junkies can skydive from either a plane or a helicopter. The majestic beauty of the mountain peaks, ice caps and the flight over the crystal lakes below will leave a lasting impression.
If skydiving over the Alps didn't help to deal with the thirst of adrenaline, be sure to try torrential Alps river cruises or paragliding.
Travel tip: Consider inter-railing through Europe and visit more than one of the region's iconic natural landscapes
MIDDLE EAST – BE PART OF A COMMUNITY LAUNCHING A SKYDIVE CENTRE IN EGYPT
When researching this article I started to look for opportunities to skydive in Egypt and I came across this website skydive-egypt.com that was published by a team of skydive enthusiasts trying to set up a skydiving operation near Cairo.
Their call to action: Egypt has no skydiving. There is no dropzone. We want one. Let's build one. Let's go!
Sign up for updates on their website to find out if and when they launch.
Travel tip: Check flight prices with local operator nesma airlines for regional deals
AFRICA – JUMP OVER THE VICTORIA FALLS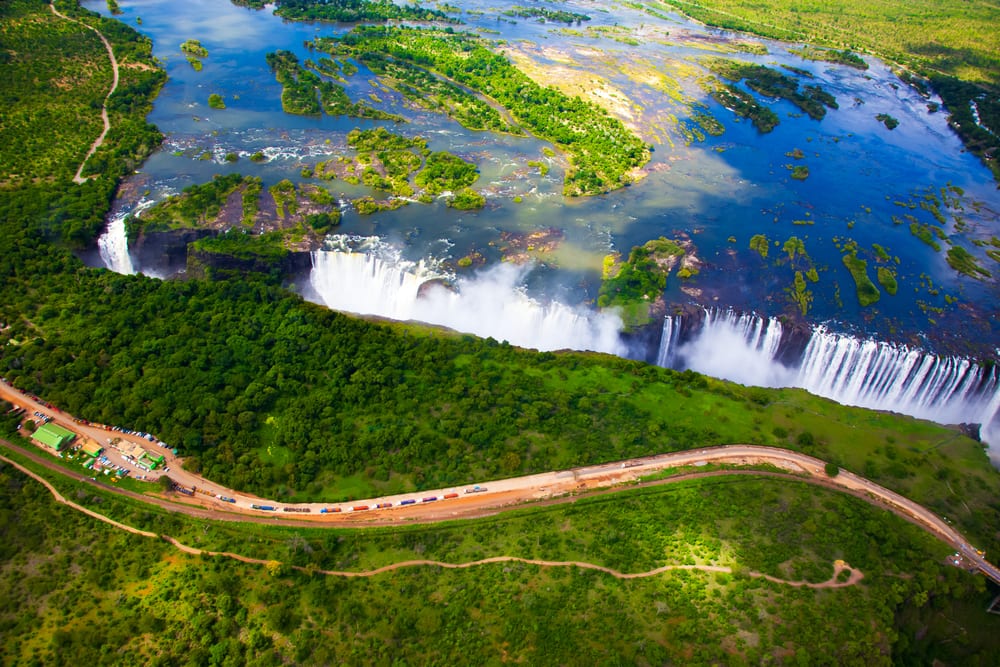 Victoria Falls in southern Africa, on the Zambezi River between Zambia and Zimbabwe, provides a unique experience for those who want to see one of the world's largest and most beautiful waterfalls from a unique perspective.
A scenic flight and a spectacular jump (lasting 25 minutes in total) over the Victoria Falls, (also referred as "Thunder smoke kingdom" by locals), will not only flood your bloodstream with adrenaline but also intoxicate you with vast verdant views over this iconic landscape.
Travel tip: Consider extending your trip to see more of Africa – check out this guide for inspiration.
SOUTH AMERICA – A PARACHUTE JUMP OVER SAO PAULO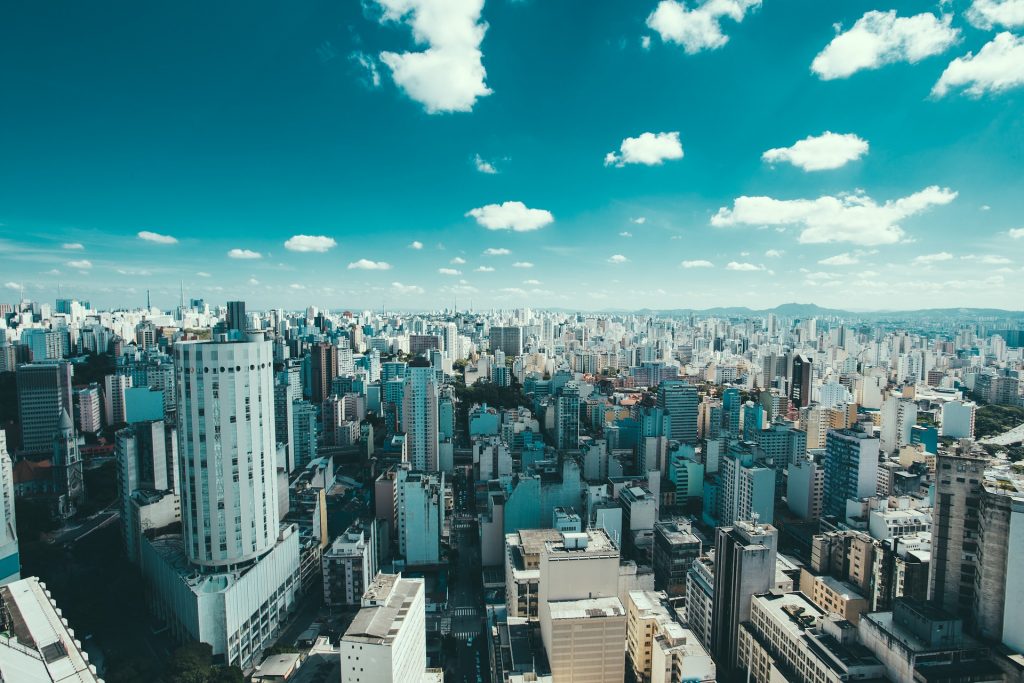 Perfectly blue, cloudless skies make a parachute jump over Brazil an aerial addict's dream. Every jumper, both amateur and experienced will be able to create their own customised flight path towards the earth below.
This is also the perfect place to observe professional parachute performances and learn from the very best in the sport. In fact, the World Parachuting Championship, which was held in Sao Paulo in 2011, left a lasting mark on the region exciting both locals and visitors alike long after the event.
Travel tip: Learn some Portuguese before you travel, this will help you navigate the city with ease.
INSPIRED? PIN THIS POST TO YOUR TRAVEL PINTEREST BOARDS NOW!