There's no doubt in my mind that connecting with the natural world and coexisting with nature when I travel gives my trips a greater sense of purpose and makes them far more meaningful than a tour of a popular tourist destination.
For me, travel is an escape, but it's also a way to reconnect with the part of myself that gets a little lost within the humdrum of day-to-day life. I find I can do this more successfully in off-beat settings that are far removed from my normal environment, like a nature house.
Why you should consider a Nature.house escape for your next travel adventure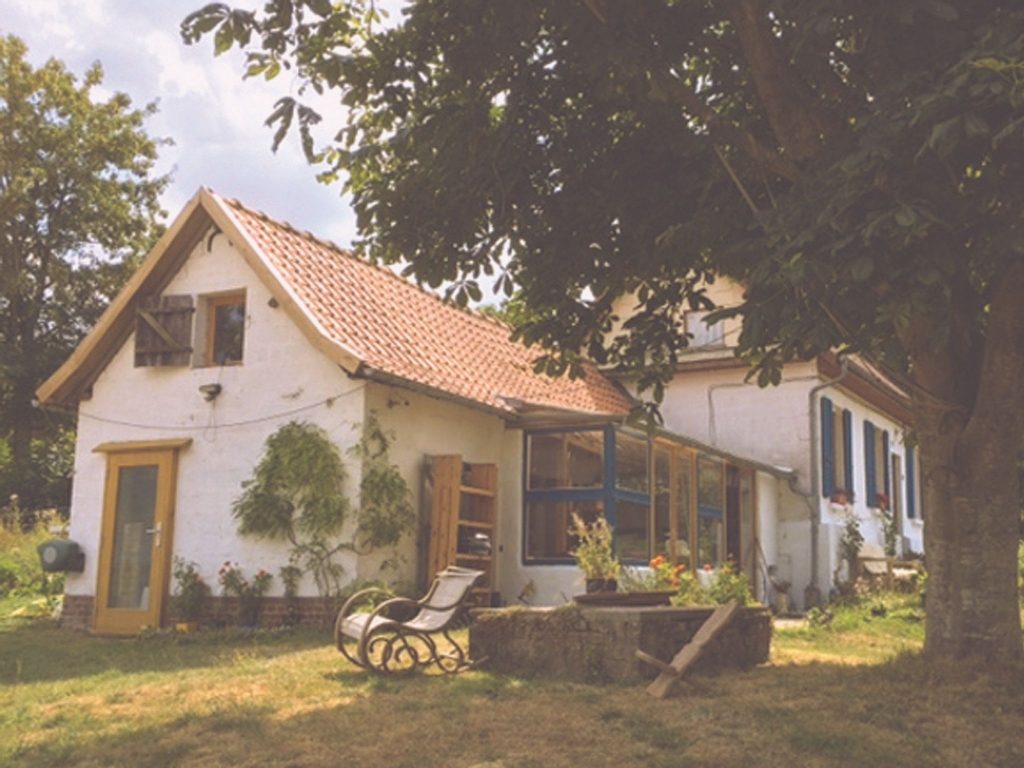 A booking platform for sustainable holiday rentals situated in natural surroundings, Nature.house connects travellers with eco-friendly accommodations in locations all over Europe.
Properties range in size, with everything from cottages and apartments to more unique stays such as treehouses, yurts, and bell tents. Some of their properties are situated close to mountains, within a few metres of a beach, or within UNESCO sites of historic or natural interest.
Nature.house stays support rewilding projects in Europe
While the properties listed on their platform offer a sustainable travel escape, Nature.house as a brand is on a mission to bring people closer to nature and give back to the natural world. For every booking, they donate €1 to local nature projects.
Working closely with their partners Rewilding Europe, Buitenfonds, Staatsbosbeheer, and Vogelbescherming Nederland, Nature.house are restoring recreational facilities and improving habitats for the benefit of biodiversity and climate adaptation.
To date, their focus has been on projects in Africa and their home country of the Netherlands, but recently funds have been raised to save bears in the Central Apennines.
Search for your ideal Nature.house stay here or read on for some inspiration.
An 11th-century French chateau
Relax and unwind in regal surroundings in this historic French castle.
A mountainside cottage in Italy
Wake up to misty mountain views from this secluded alpine escape.
A log cabin in Sweden
Escape from civilization and see the northern lights at this Nature.house in Sweden.
A tiny house hideaway
Book this tiny house with large glass windows to connect with nature even when you're inside
Still need convincing that your next escape should be to a nature.house?
Here's a little look at how spending time in the natural world can improve more than just your Instagram feed:
Spending time immersed in nature benefits your health
There's a growing body of research that highlights the link between exposure to the natural world and better health. Spending time in green spaces and rural environments can, as long as you feel safe when you're there, provide enhanced immune function, reduces stress and anxiety, and even increase self-esteem.
Disconnecting from your everyday can help you to reconnect with your authentic self
Listening in to nature, the sound of the breeze rustling in the leaves or a blackbird chirping can help you learn to listen to yourself. Next time you're booking a trip, consider heading off-grid to escape the humdrum of background noise from social media advertising, news, and TV.
Leave your laptop and phone at home, but take your DSLR, and tune into the rhythm of the natural world.
Sustainable travel minimises your carbon footprint
A 2018 study found that tourism accounts for around 8% of the world's greenhouse gas emissions and that the rapid increase in tourism demand is effectively outstripping the decarbonization of tourism-related technology.
Over the past year, we've seen how a global crisis can bring travel to a standstill at a moment's notice, and it's quite possible that in our lifetime the effect of global climate change on destinations we love could bring about a sudden halt to our annual holidays.
So how can you cut the carbon footprint of your adventures to secure travel for the future?
Avoid flying, but if you must, fly non-stop and book economy seats (a passenger's carbon emissions are calculated by the amount of space they take up on the plane.
Choose public transport, electric vehicles, a bicycle, or get around on foot at your destination.
Pack light to reduce weight.
Eat local and reduce food waste.
Book with sustainable travel companies.
Support sustainable tourism projects.
Purchase carbon offsets.
If you're looking for a more sustainable way to explore consider booking a Nature.house stay and maximise the opportunity to connect with the natural world when you travel.
READ MORE SUSTAINABLE TRAVEL GUIDES FROM WANDERLUSTERS