Updated January 2019
Cuba is a beautiful country that every traveller should visit, perhaps even more than once. I am quite sure that it is one of those places that is best enjoyed the second time around, and in fact most people I know who have been to Cuba keep going back.
I also plan to go again, because there are so many places to visit in Cuba that I am sure I can enjoy the great mixture of fascinating cities, lush nature, amazing beaches, fun music, and local culture.
Those who know me have surely realised I am not much of a city girl. Big cities look like endless concrete to me, and I am not the kind of person that likes to explore every single museum and church in town.
Yet, I found Cuban cities to be just the right size for me to enjoy them without ever feeling overwhelmed, I thought they were intriguing and offered so many things to do that I hardly had time to get bored.
I fell in love with Havana and Cienfuegos, but there are at least 7 cities that no traveller visiting Cuba should ever miss. So, here is my very personal list of the top 7 must see cities in Cuba:
HAVANA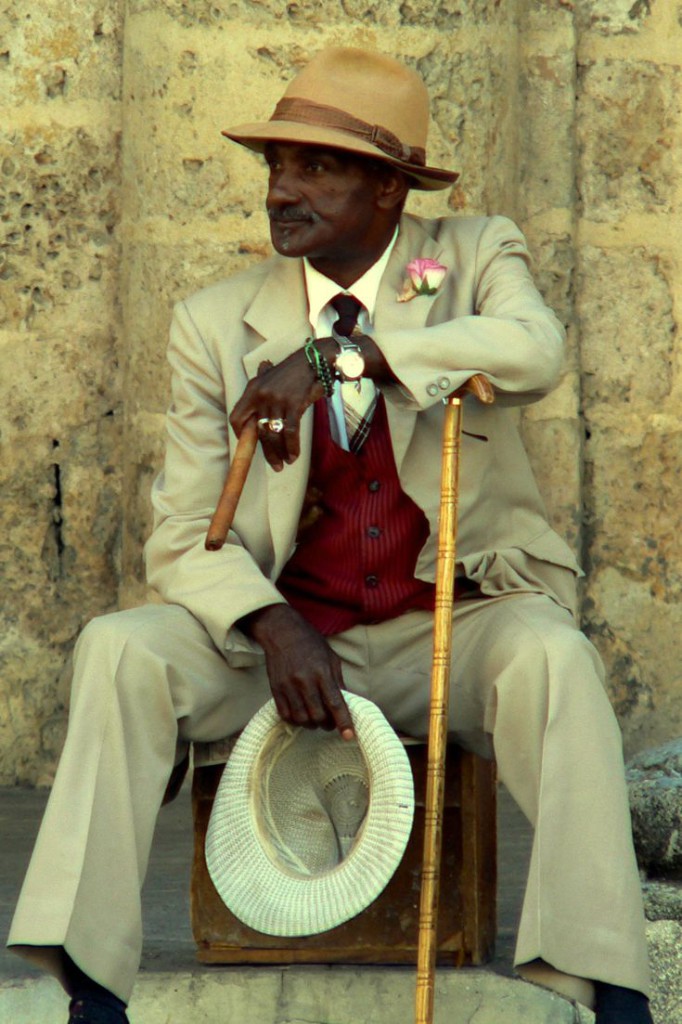 Unless you are flying to an all inclusive resort to Varadero or Holguin, Havana is likely to be your first stop in Cuba. And this is how it should be, because the city is simply incredible.
I have actually met travellers who have been to Cuba three times and didn't even made it out of Havana, because they enjoyed the city so much.
What makes Havana so special, and what are the top things to do in Havana?
Havana is very decadent, but fascinatingly so. In any other city one may visit, those derelict buildings would look bad, and one would wonder how come they have not been restored or replaced. In Havana, they look mysterious and attract photography lovers.
There are endless walks in Havana Vieja, to go from the pretty Plaza de la Catedral, to Plaza de Armas and the book market, from Plaza Vieja to the Capitol Building. While walking, one may also take pictures of the many amazing vintage cars that will be seen parked at traffic lights, or (even better) being polished by their owners.
One you must visit whilst in Havana is the Museo de la Revolución. Located in the former presidential palace, here you can get a better understanding of Cuban history and culture.
Want to learn how I stay for free in the Caribbean? Become a house and pet sitter like me and live like a local, rent free, when you travel. Read my housesitting guides here.
One thing I really enjoyed in Havana was the ceremony of Òel ca–onazo de las nueveó at the fortress of La Caba. This ceremony is very popular among Cubans and tourists alike.
Each night, at 9 pm, soldiers dressed in the traditional uniforms gather to shoot the cannons in a ceremony that remembers times of conflict when the city's walls were closed to protect it from its enemies.
The night view over Havana is incredible! The fortress is an interesting place to visit because it is packed with art galleries and exhibitions.
Other things to do in Havana include a walk on the Malecon where locals gather at sunset, with a possible stop at Hotel Nacional for a drink with a sunset view, and having a drink at La Bodeguita del Medio or El Floridita, because for as touristy as they may be, they really are historic institutions and also have some great live music.
Of course you could always optimise your vacation time and work in Cuba with hosted virtual desktops that you can access with PC/Mac/iOS/Android devices. This is the ideal option for digital nomads like me.
Travel tip: if you are looking for a hotel or a vacation rental, check out cozycozy to find the best value accommodation options.
CARIBBEAN TRAVEL GUIDES ON WANDERLUSTERS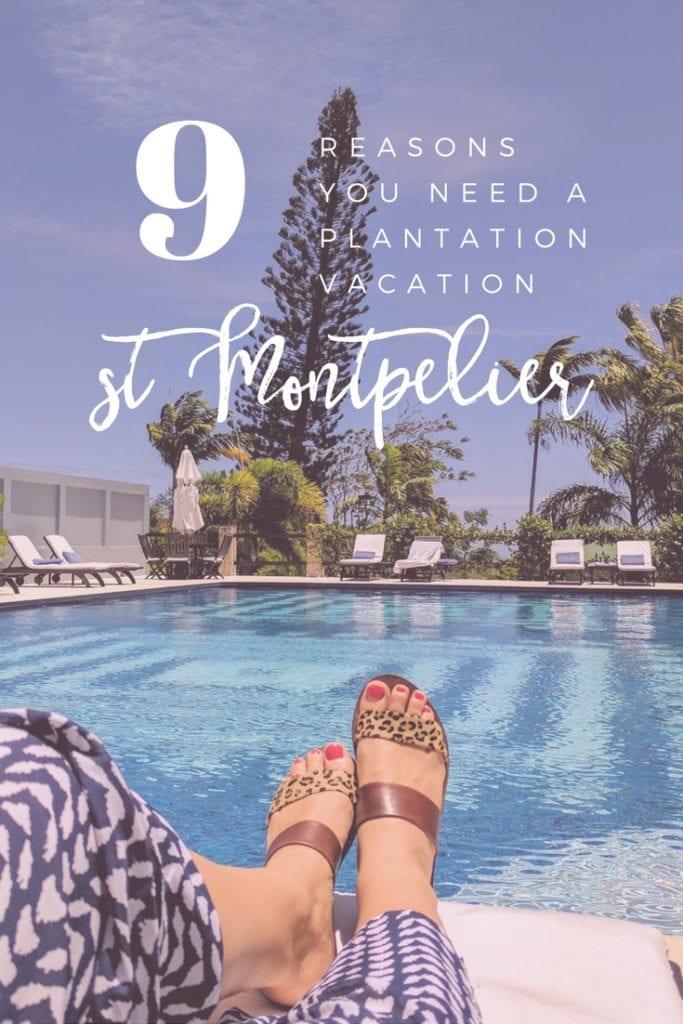 Planning an island adventure? My Caribbean travel guides are full of helpful tips and information.
MUST SEE CITIES IN CUBA #1 TRINIDAD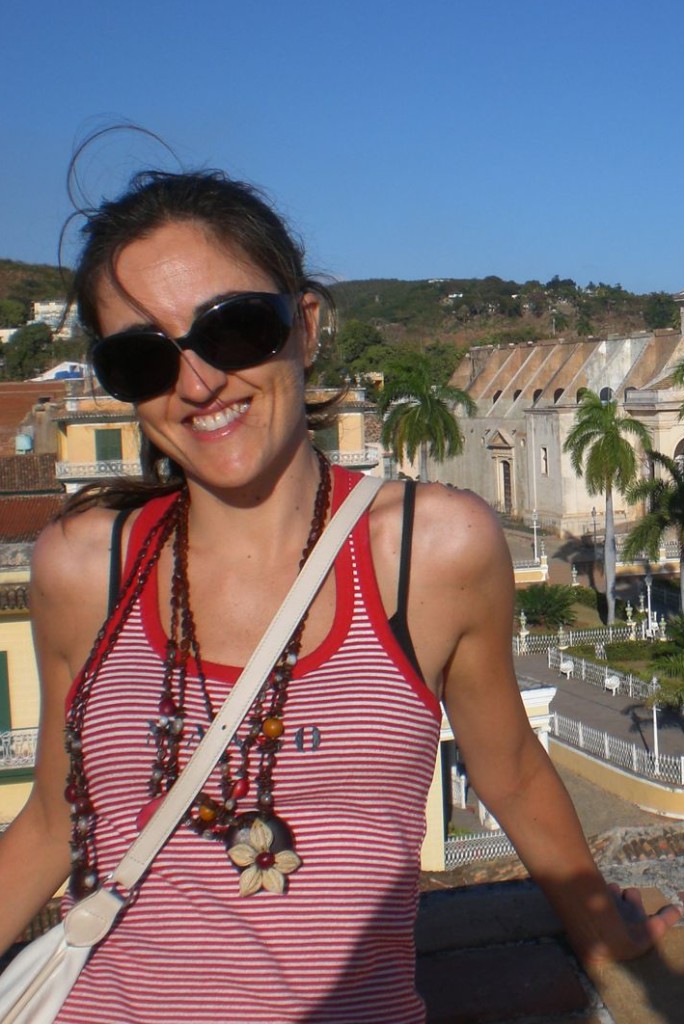 Perhaps the most touristic destination in Cuba, Trinidad is unmissable. It is a gorgeous and perfectly kept colonial city and a UNESCO World Heritage Site. Cars are not allowed in the centre, so it is nice to walk around the various painters studios, artesian shops, and markets.
Trinidad is packed with museums, the most interesting of which is the Museo Histrico Municipal, from whose tower a wonderful view of the city can be admired. Restaurants here are located in old colonial homes, and while you wait to be seated, you admire the property's collection of antique furniture.
Waking on the cobbled streets of Trinidad, admiring its colonial buildings, and taking pictures of the balconies and the beautiful gardens is relaxing. At each corner you will find some improvised band playing great music.
The city is even more lively at night, when locals and tourists all meet on the main square to listen to salsa and dance along. I gave it a try, but I admit I'm a terrible dancer!
Not far from Trinidad, Valle de los Ingenios is one of the top attractions of the area, for it is where most of the sugar cane plantations were located. Among the various haciendas, the Manaca Iznaga has a 44 meter high tower which was used to control the slaves working in the plantations.
CIENFUEGOS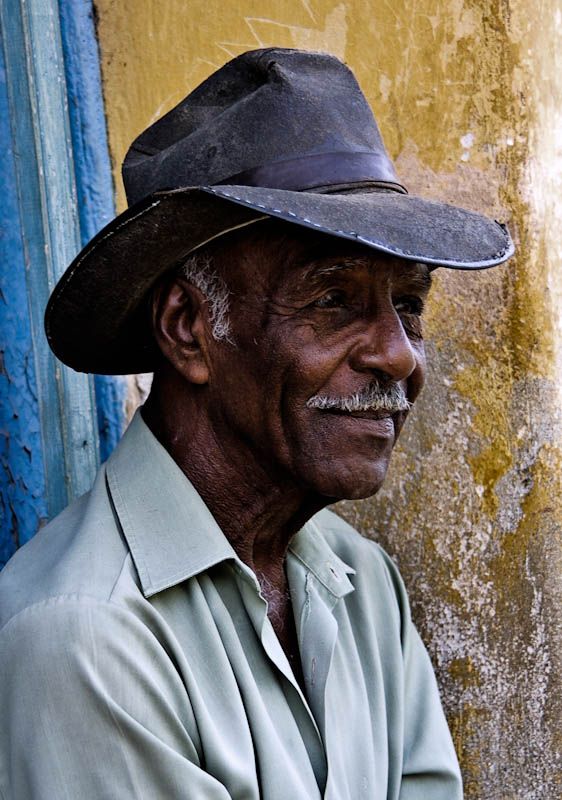 To be honest, I have heard travellers say that they did not find there was much reason to visit Cienfuegos. I actually loved it, and it may well be my favourite city in the Cuba. Perhaps, the fact that most travellers dont find the city so interesting makes it even better, because it is quiet, not as touristy as the rest of the country.
Cienfuegos is a UNESCO World Heritage site, a relaxed and breezy city, and compared to the rest of Cuba there are so few jineteros (locals who try to catch tourists for taxi drivers, casas particulares, and restaurants in exchange for a commission of the profits) here, that you will hardly feel harassed as in most Cuban cities.
Cienfuegos is right by the sea. It was founded in 1819. Like Havana, is also has a Malecon, a waterfront that eventually leads to Punta Gorda. One of the most interesting places to visit in Cienfuegos is the cemetery, with the tombs of the soldiers who died in the various independence wars are.
Not too far from the city, the botanical gardens are a great place to spend a relaxing afternoon browsing to the various plants and bamboos.
Cienfuegos is a good starting point to visit the gorgeous Bahia de Cochinos (Bay of the Pigs) which is a perfect spot for diving and snorkelling, as well as El Nicho, a series of beautiful waterfalls of the Rio Hanabanilla with some lovely natural pools.
SANTIAGO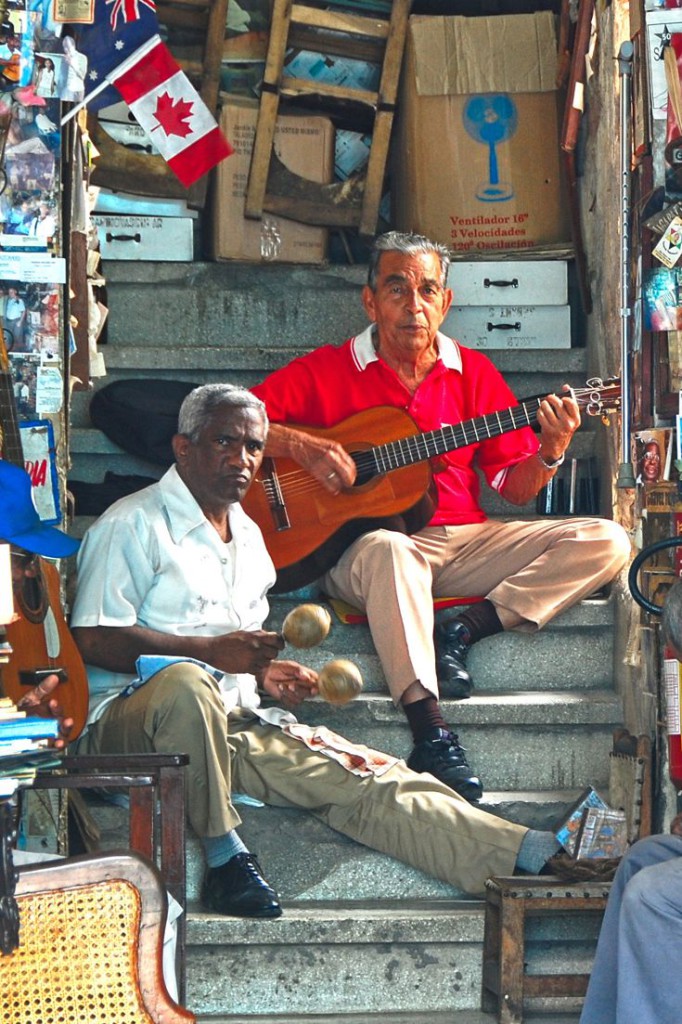 Santiago is a Caribbean as Cuba gets. It is the second largest city in Cuba, it has the hottest climate (I did find it truly scorching), and it is where even the most experienced traveller may fall for a scam. Yet, it has a vibrant cultural life, it is very musical, the architecture is beautiful, and the people interesting.
There are many places to visit in Santiago; Parque CŽspedes is the heart of town, it is lively, musical, and all around it there are many places of interest including Calle Eredia and the Casa de la Trova, a spot to listen to traditional music that hosts famous artists such as Eliades Ochoa (famous thanks to the movie Buena Vista Social Club).
I highly recommend an afternoon trip to El Cobre (not far from Santiago), to admire the gorgeous basilica.
I am not one for churches, but this one really deserves a visit. The statue of the Virgen de la Caridad, Cuba's most venerated saint famous for having been found floating on the waves of Bahia de Nipe in 1612, is held here.
SANTA CLARA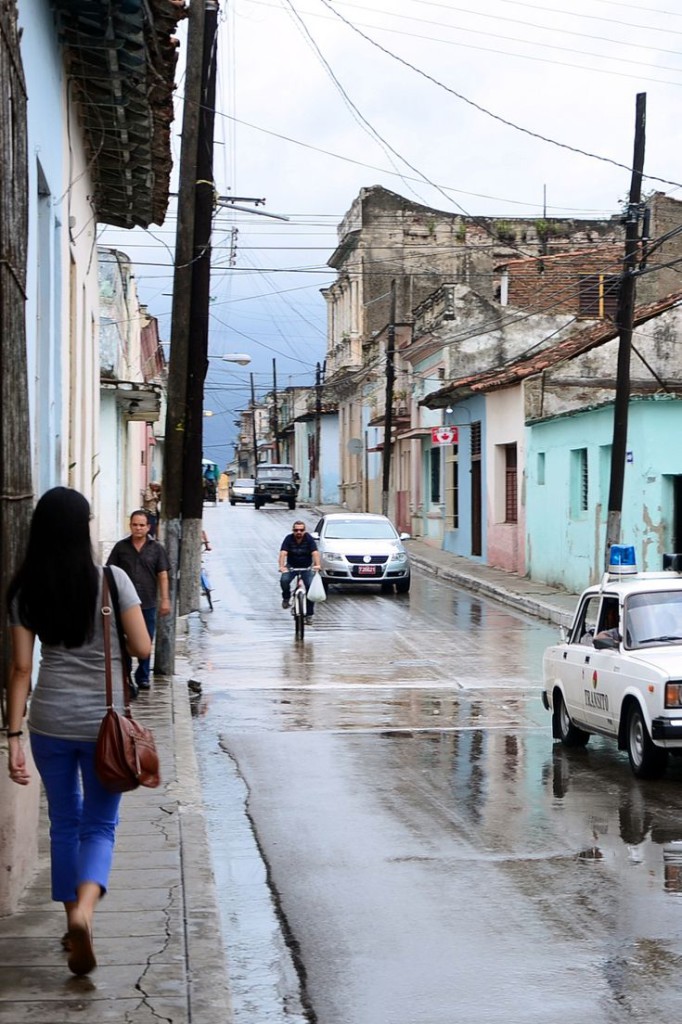 If you live in the myth of Ernesto Che Guevara as I do (and I'm not refering to the lousy t-shirts with his name and face on, but to his work, his ideals, his writings) you can't skip Santa Clara. This is the first city that the revolution forces freed from the control of Bautista's army in December 1958. It is not by chance that Aleida March (Guevara's wife) was born here. Santa Clara may not be as pretty as Trinidad, but it is lively and full of cultural (and less cultural!) events.
Places to see in Santa Clara include the Monument of Ernesto Che Guevara, a pilgrimage for anybody visiting the city and whose statue was built in 1987 on the occasion of the 20th anniversary of Che Guevara's death. The city is also packed with murals, most of them visible on the Carretera Central.
CARIBBEAN TRAVEL GUIDES ON WANDERLUSTERS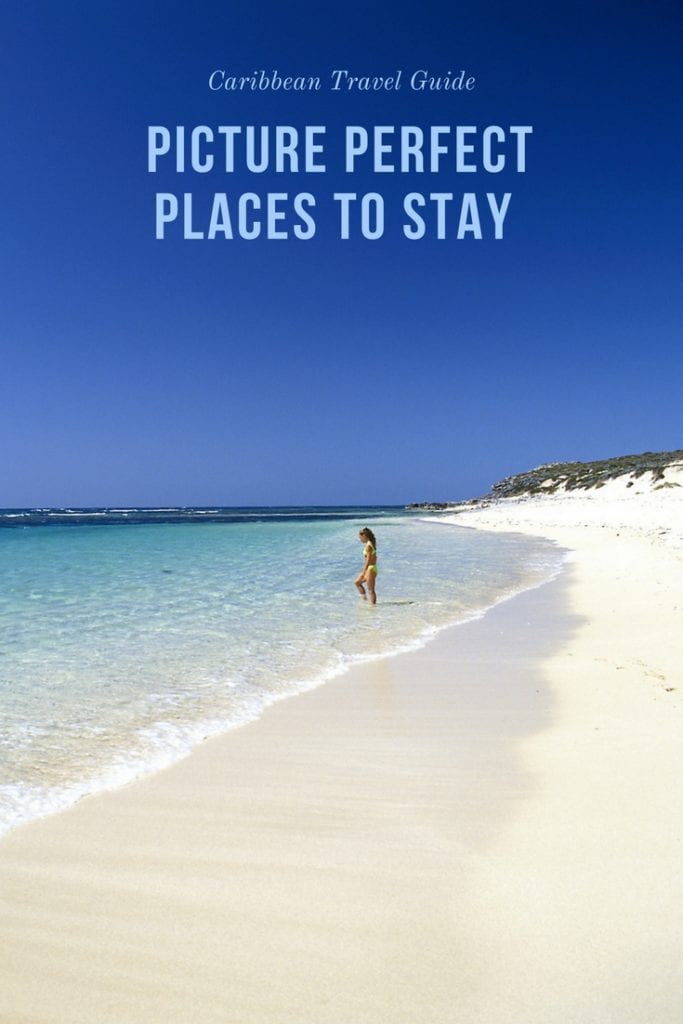 Planning an island adventure? My Caribbean travel guides are full of helpful tips and information.
BARACOA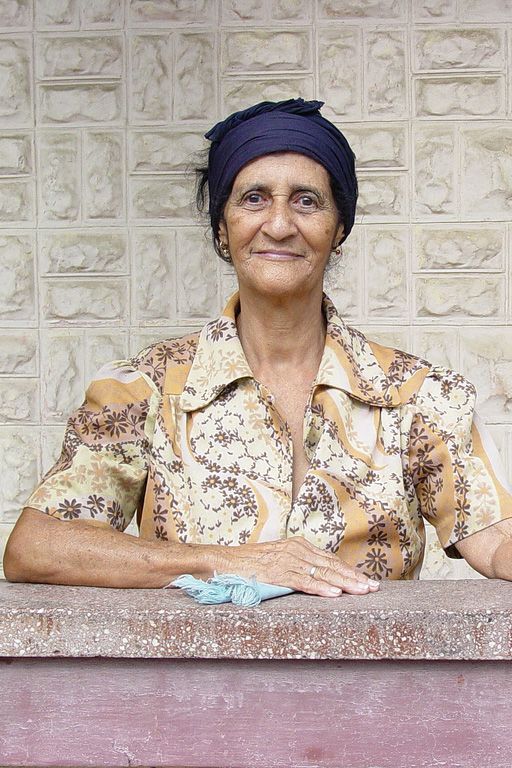 When I tell people that one of my favourite places in Cuba is Baracoa, I get a blank stare: most travellers have no idea where it is. Baracoa is the hidden gem of Cuba, in the Guantánamo Province it is hard to reach and is isolated from the rest of the country.
Only La Farola, a road built in 1964 that crosses the mountains and some beautiful forests, connects it to Santiago and thus to the rest of the country. Isolation has kept Baracoa very authentic. It is quite a small city, and a few hours are sufficient to visit it. Then, why go? Quite simply, because it is pretty and much more relaxing than the rest of the country.
The tropical weather here means rain every day. Buildings are beaten up by the rain, as anybody along the Malecon can see. Murals of Che Guevara, Fidel Castro, Camilo Cienfuegos are all around town, although a bit ruined by the weather.
Baracoa is the perfect starting place to visit some of Cuba best beaches, such as Playa Maguana, and to hike El Yunque, the mysterious flat mountain that can be seen from town. It is a difficult hike (very muddy and slippery) but a lot of fun.
One more reason I always recommend visiting Baracoa is that the food there is delicious! I am less than a foodie, but even I was impressed there. Baracoa is the gourmet capital of the country, and for a good reason. I still dream of the tasty shrimps and octopus in coconut sauce I had had there!
CAMAGÜEY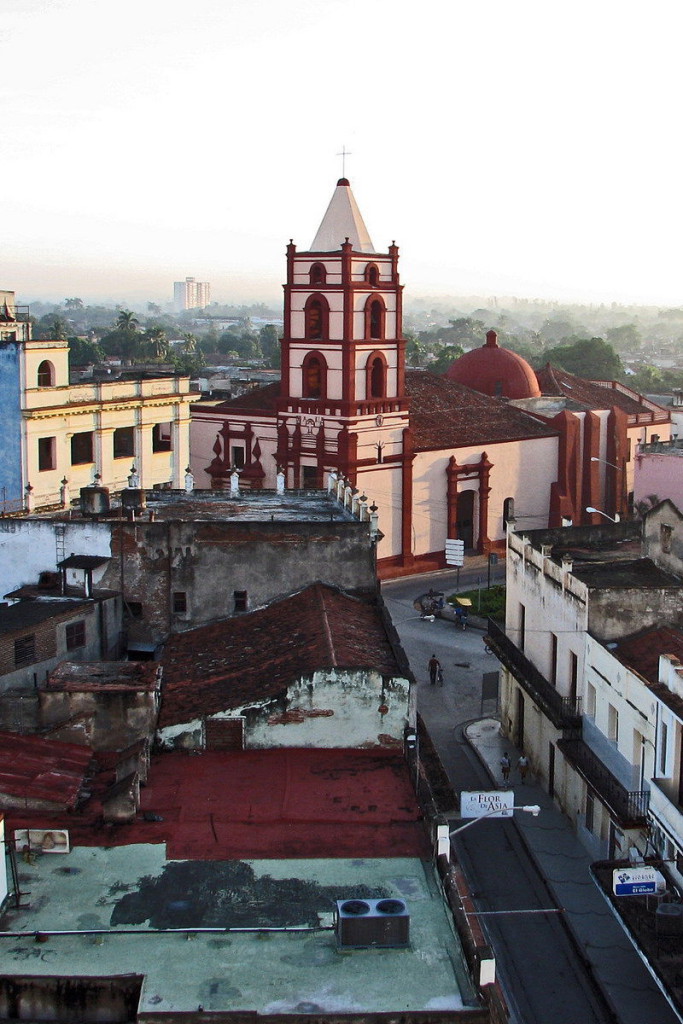 The labirynthic city of Camagüey causes either a love or hate reaction. I am not its biggest fan, but I am glad I have visited it. It is very unique and different from the rest of Cuban cities. Built in a medina style to confuse any possible enemy or invader (so much so that I could not find my way around even with a map).
The city centre is a UNESCO World Heritage Site since 2008. There are many art parlours and lovely small alleys, beautiful squares, and pretty colonial buildings. The city is crowded and at times messy, but it is worth a visit.
INSPIRED? PIN THESE TO YOUR TRAVEL PINTREST BOARDS ↓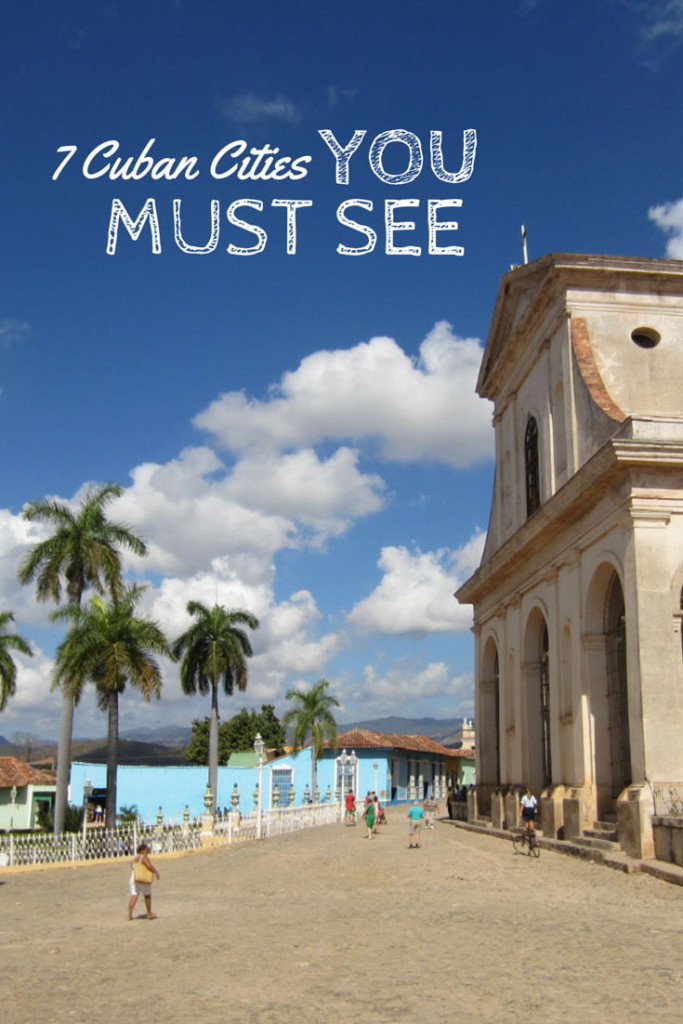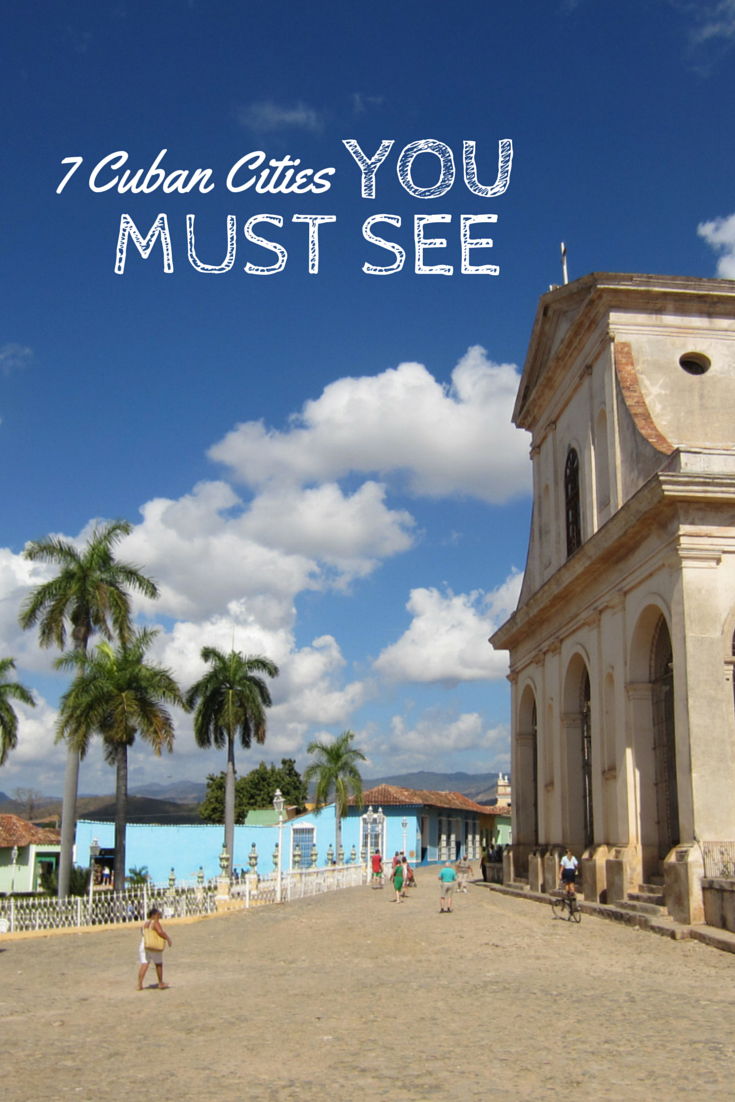 Have you been to Cuba? What were your favourite cities?