Ancient history, sun bleached ruins, and azure coastlines endear the islands that fringe Greece's mainland to all who visit. Offering a retreat from reality, you'll find that days melt into weeks once you step onto their shores and out underneath their wide-open skies. Planning to visit some of the most popular Greek islands but unsure which is the one for you? Here's my guide, it will help you plan your stay.
I've been fortunate enough to visit Greece a handful of times, and with each trip I do my best to make sure that I visit different locations. In my experience, each of the most popular Greek islands offer something unique and many cater to a range of budgets and tastes.
Whether you are looking to enjoy a romantic ocean-front trip for two, or you'd rather party and sunbathe with your closest friends, Greece is the perfect place to go simply because it has it all.
MYKONOS – THE CYCLADES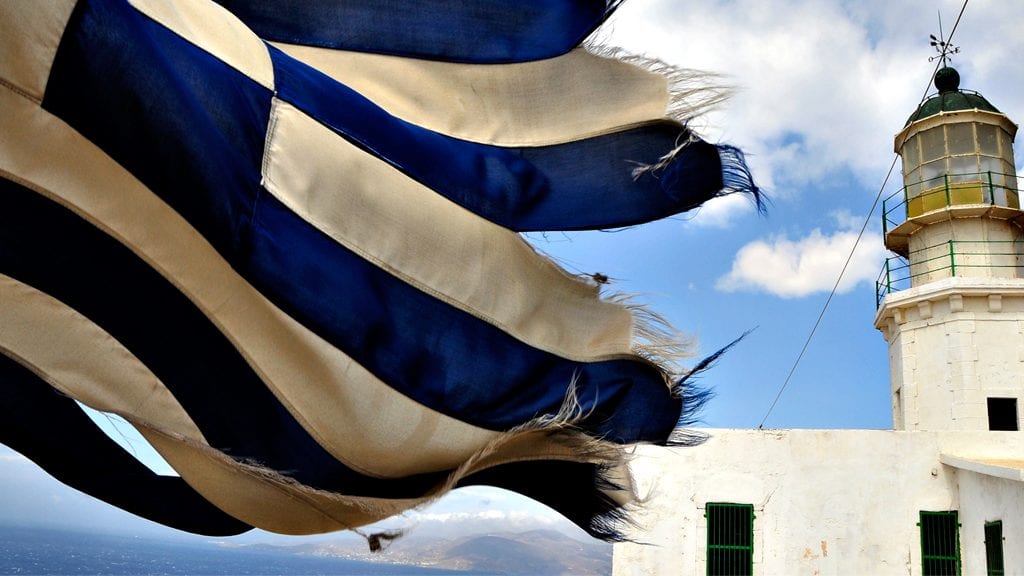 Best known for its summer party atmosphere, most beaches on the island have at least one chilled beach hangout with a cocktail menu and a pumping Balearic playlist on repeat.
Mykonos is also home to some of Greece's most popular night clubs where DJs from all over the world host epic party nights late into the warm summer nights.
This island is best suited to those looking for a lively, party atmosphere although it also offers a number of notable sightseeing opportunities such as the narrow lanes of the Hóra and the nearby islet of Delos.
I visited Mykonos during my week long adventure aboard the Yacht Getaways Greece Explorer, read all about my trip here.
SANTORINI – THE CYCLADES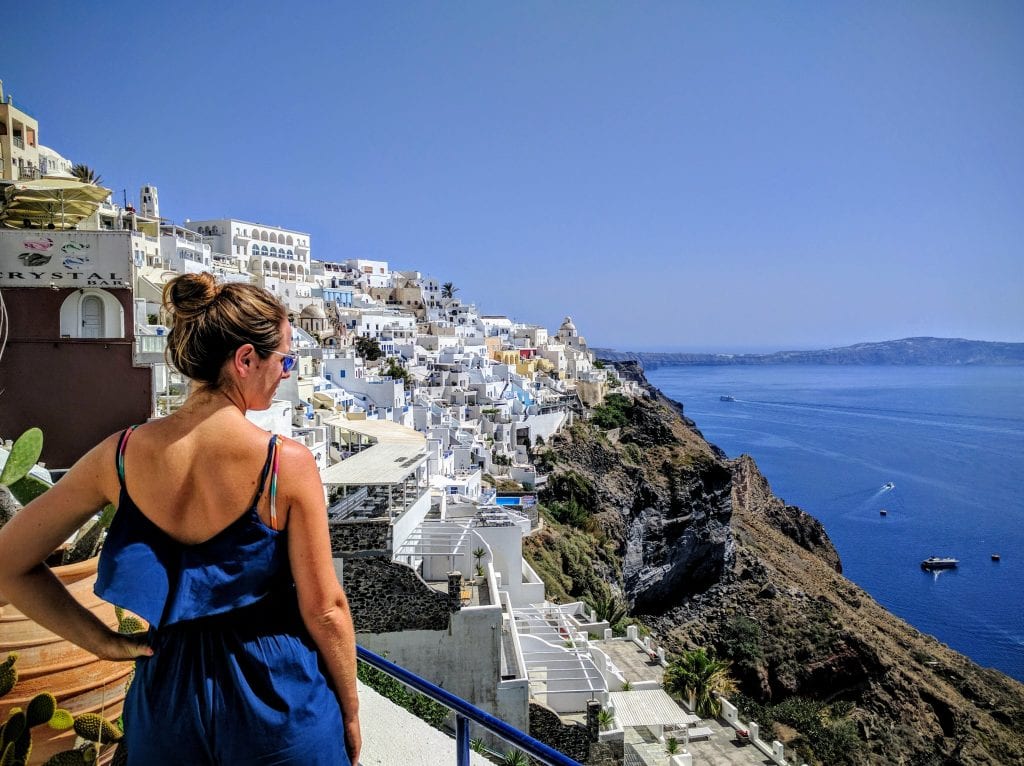 Home to one of the largest volcanic eruptions in history, Santorini's landscape was forever changed by this natural disaster. The rocky cliffs and white washed buildings the island is known for eventually evolved into what it is today – one of the main tourist attractions in all of Greece.
Santorini's main source of income is in fact tourism, and their small but flourishing wine and culinary industries bolster its year-round offering. Perfect for just about anyone who would like to experience Greece's famed architecture and natural beauty, families, singles, and couples alike all flock to this popular island.
KOS – THE DODECANESE
Noted for its sandy beaches and ancient Greek and Roman architecture, whether you are interested in walking through castles, navigating your way through old tombs, or sitting on a sandy beach with a cocktail, Kos has you covered.
This island is best suited to beach bums and landmark junkies who want to explore the natural beauty of Greek culture without all of the hustle and bustle of a real tourist hotspopt. You're unlikely to find a crazy party here, but you will find plenty of natural beauty and fascinating historical sites.
READ MORE GREECE TRAVEL GUIDES BY WANDERLUSTERS
CRETE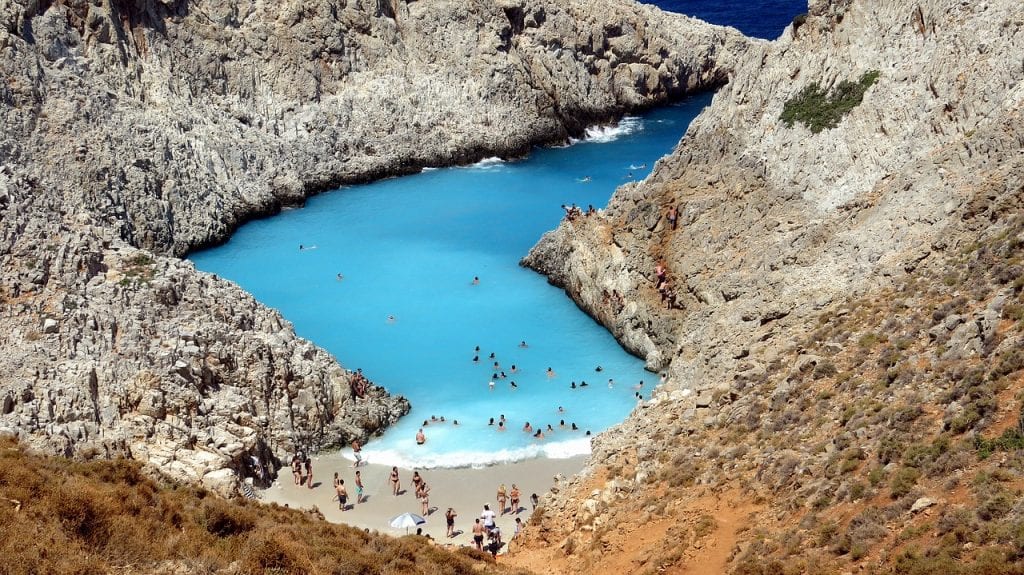 Crete, Greece's largest island by far, has a little bit of everything. Whether you are looking to climb mountains or lie on the beach, you will find the perfect spot for you right here.
This island also houses the renowned Heraklion Archaeological Museum, which is a must-see while you are visiting. Perhaps most interesting, however, is the strong ties this island has to Greek mythology. The Ideon Cave, located in Mt. Ida, is the apparent birthplace of Zeus.
RHODES – THE DODECANESE

The historical capital of Greece's Dodecanese islands, Rhodes is the ideal destination for families. Not only do they have plenty of beach resorts for you to choose from, but this island is also the home to several ancient ruins.
Rhodes also has an Old Town which features the medieval Street of the knights and the Palace of the Grand Masters; captured by the Ottomans and then held by the Italians, the palace is now a history museum that's well worth a visit.
NAXOS – THE CYCLADES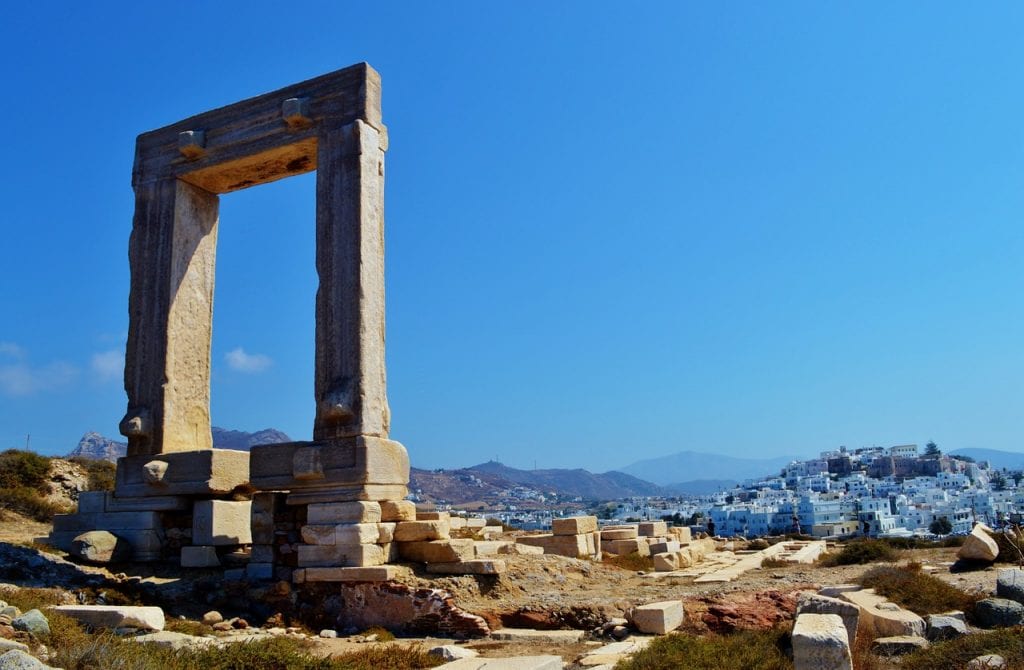 The loftiest (at 1,001m/3,284ft elevation) of the Cyclades island chain, Naxos is located in the South Aegean. Much like several of the other Greek islands it has a little something for everyone. Mountain villages, long stretches of beach, and ancient ruins sites are just a few of the various highlights you can enjoy whilst on the island. Perhaps most interesting are the medieval Venetian mansions in Hora, the capital of the island.
Image source Mykonos – Apel.les
INSPIRED? PIN THESE TO YOUR PINTEREST BOARDS ↓