We're continually opening up our blog to the stories of real-life travellers. Always interesting and often eye opening, there are still some stories that stand out above the rest.
One of those stories was that of David and Helen: their relationship is one born from a mutual love of travel, and one strengthened by an endurance of spirit.
"David and I began our married life in 1988 by chucking in our well paying jobs in Canberra and hitting the road with the plan to live in the UK for a while… we travelled through Asia and then drove across the US, camping along the way. We lived in Britain for three years and drove all over Europe in our small car with a tent."
A lifetime travelling together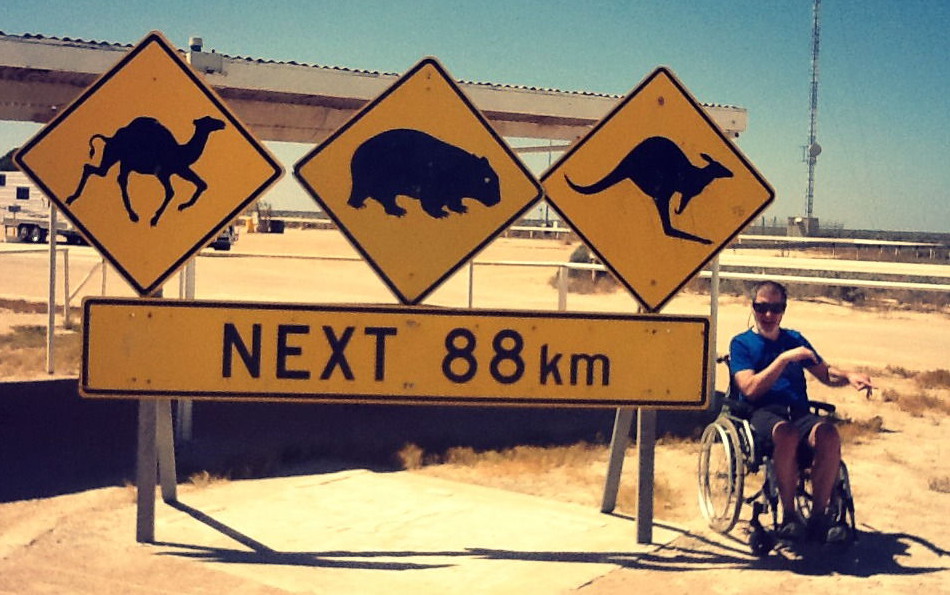 Life was always a series of adventures: big trips, short trips. Helen says: "I always told him, when the kids were off our hands we would buy a camper van and travel around Australia."
In 2007, David was diagnosed with early-onset Parkinson's Disease. In 2010, he underwent Deep Brain Stimulation, a surgical treatment involving the implanting of a "brain pacemaker" which sends electrical impulses to specific parts of the brain.
When the treatment didn't work, it was concluded that David, a father of two, actually had Multiple System Atrophy (MSA), a degenerative neurological disorder affecting movement, balance and other autonomic functions we take for granted.
What it's like to drive with MSA
David's diagnosis was never going to shake this couple's determination to keep on moving. "Basically, travel is in our blood," says Helen, when asked about how they manage David's illness with their regular travels.
"Even before we knew David had MSA, and not Parkinson's, we headed down to Ballina Campervans and bought a 4WD VW Turbo Diesel van. As David is in a wheelchair/scooter, we made sure there was space for it and that it was easy to load." As David's conditioned worsened and his mobility declined, the VW was increasingly modified to make life as easy as possible for the pair.
When asked what spurred them to take on road travel after a life-changing diagnosis, Helen's response is characteristically frank: "Our philosophy was either we could stay at home and wait for him to die or hit the road and do the trip we had always planned.
It also seemed that David's illness improved when he kept occupied – the use it or lose it principle."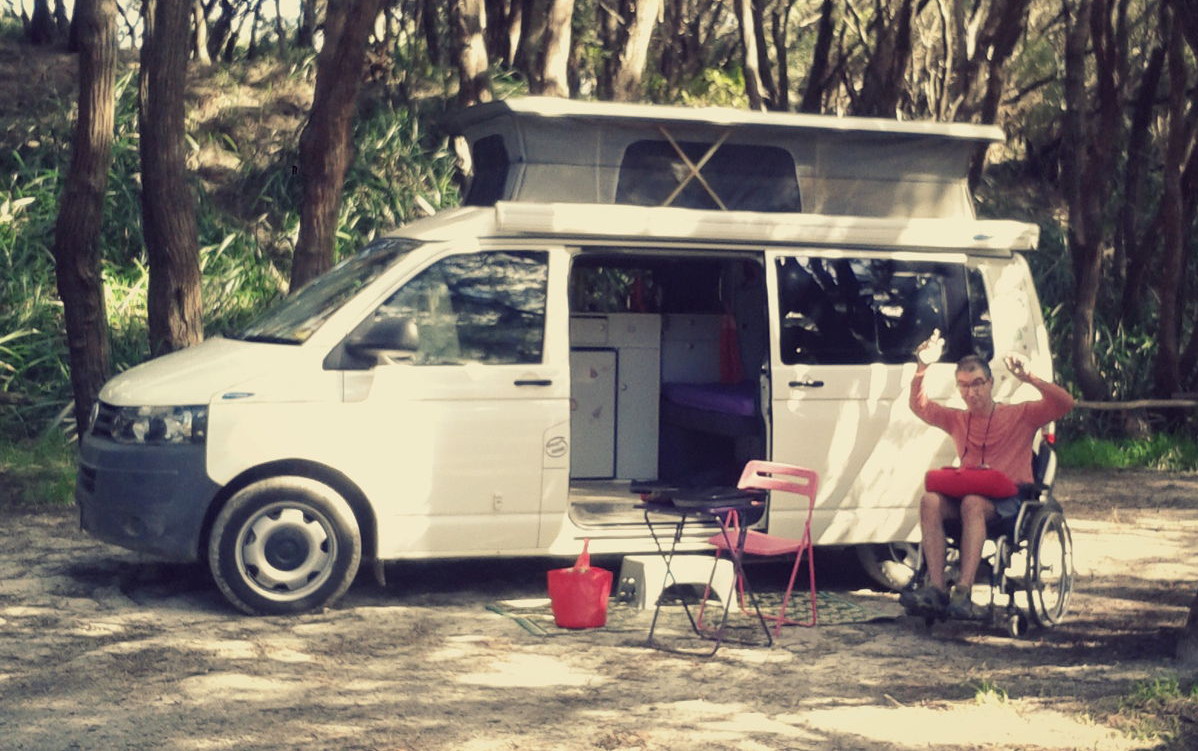 Their years of travel well equipped them for life on the road. They were wise travellers; the kind that know how to avoid a rogue motorcycle gang by driving 17 kilometres along a dirt track off the Nullarbor Highway. Congenial and warm, they were welcomed by locals and fellow travellers wherever they went.
"We ended up camping at the site of an old, derelict roadhouse and met some of the local indigenous men who were doing some work there. They built a bonfire and we heard stories about growing up on the Nullabor. The next morning, before we left to continue on to WA, they checked the van and pumped up the tyres. It was an amazing experience."
Everywhere they went they were greeted with human kindness. Grey nomads, artists, fisher folk and tinnie-drinking pig shooters alike all had their own stories to share when the vans were parked and the tents were up.
The views weren't too shabby either.
Tasmania, particularly its food culture, Huon Pines and incredibly beautiful west coast, holds a special place in Helen's heart. As do the wild flowers in Western Australia.
At Lake Pedder, they watched the lights play over the water and cooked their meals in the covered shelter. The couple found themselves alone in NSW's Nymboida National Park. It was there, on the bank of the Nymboida, they saw the platypus.
The road well travelled
Years of travelling have made Helen and David a valuable source of knowledge when it comes to life on the road.
Their essentials check list includes the likes of: a radio with batteries, the iPad for GPS, books, music and keeping in touch, a 4WD so they can get off the beaten track and a square fry pan. "It can cook anything," says Helen, and "fits well on the metho stove."
When it comes to preparing, both practically and emotionally, for tackling the highway the duo always do a monster clean out of the van. Anything that didn't get used last time gets culled. The van gets treated to a full service and the excitement of finding a road untravelled sets in.
According to Helen, there's no such thing as "planning out your destination." Instead, they just wing it. "Usually we just get in the van and drive, making it up each day,"she says. Adrenaline and a lust for life is what sees these two making it to their next destination, however, they do take a seasonal approach to travel as David doesn't cope too well in the heat.
David's doctors appointments are scheduled months in advance. They have a satellite phone, antibiotics and scripts on hand. Helen provides all of David's care when they're on the road. She finds respite in bush walks and the occasional stopover at a relative's place. They've managed to find balance in their life and adventure, where others may have found despair.
Taking a break from the road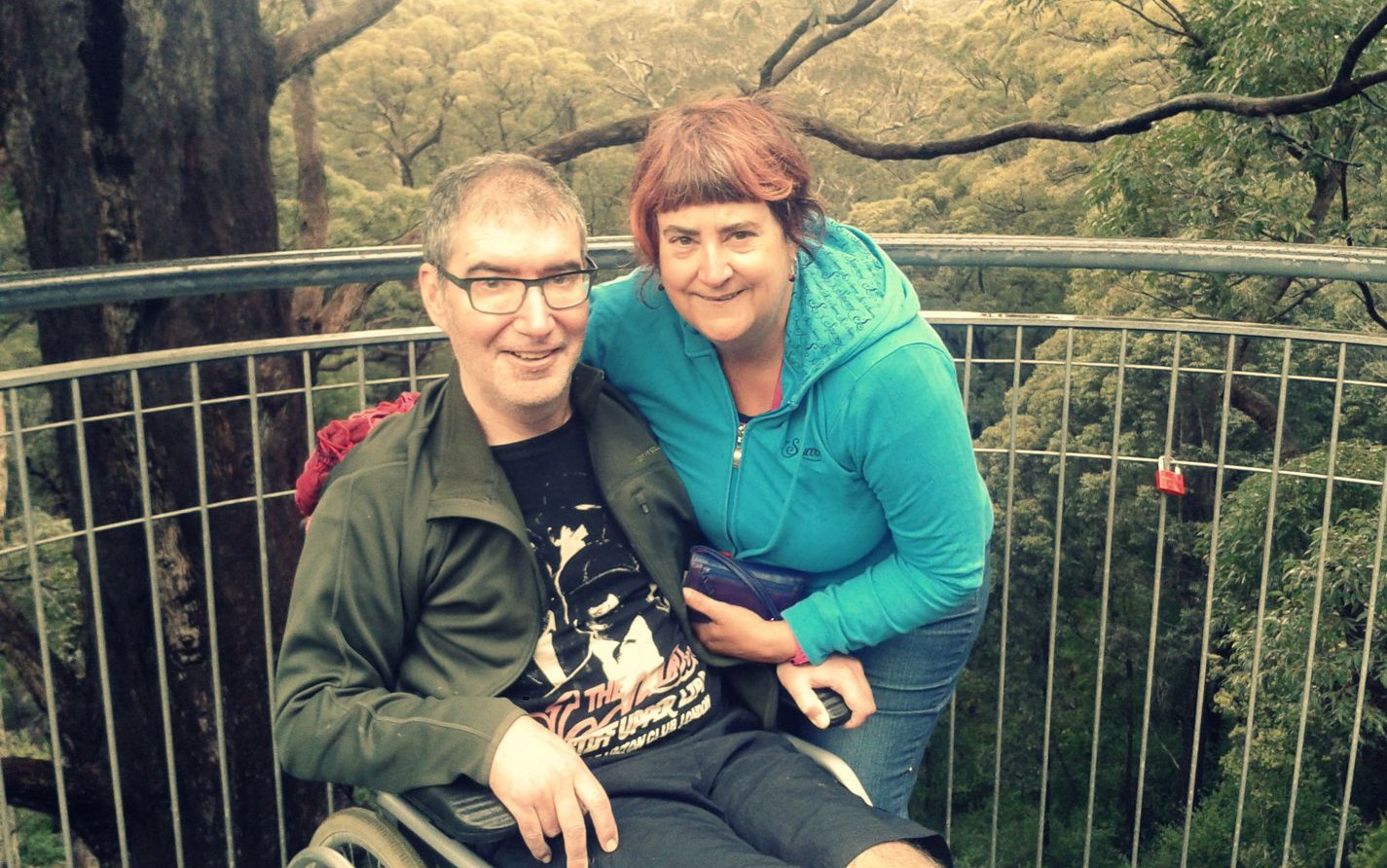 David's condition has recently worsened, and thus Helen feels it's time for them to cool their heels. They'll spend their days in their hometown of Brisbane while David continues to seek treatment from the healthcare professionals who have been so crucial to maintaining his wellbeing during their time on the road.
Their life has undoubtedly been a full one. So many Aussies lack the drive (pardon the pun) to venture out into the wilderness of their own backyard. Helen and David are exemplar of that spirit of adventure that helped craft this landscape, the "get out there" attitude so many of us fail to muster in this digital era.
I don't think you could get a finer example of 'wanderlust' than Helen and David. The desire to travel, through thick or thin, is what proves the grit of this extraordinary pair. Travel is a lifeblood, a therapy and a support network; it's so much more than just moving on.
✈ ✈ ✈
Do you find this pair as inspiring as I do? Share you comments with me below.