Travelling is an incredibly enriching and rewarding experience, especially when you feel at your best. However, changing your normal routine, over-indulging on cultural delicacies, and staying up late sipping cocktails and champagne can lead to weight gain and loss of fitness.
Not ideal if you're planning to be away for more than just a few days!

Why not enjoy the best of both worlds and ensure that your come home looking fit and fabulous whilst still enjoy your holiday? Take note of these tips for healthy travel.
Be resourceful and use what you have around you
Regardless of whether you're staying in five-star luxury, have booked a health and fitness travel escape (like these), or are camping under the stars, be resourceful and use what you have within your immediate surroundings to fashion a fitness regime. If your accommodation has a gym and/or pool, make the most of the facilities by scheduling in a workout before your day begins.

Budget traveller? You don't need a fully fitted gym to get an amazing workout, you can get your heart rate up using your own bodyweight.
Explore the local area with a 30 minute power-walk or 45-minute run, then complete 3 sets of 10 push-ups, 10 burpees, 10 squats, and 10 lunges before your day begins.

On social media? Youtube and Instagram have a wealth of fitness inspiration from professionals and enthusiasts, check out one of my favourite accounts @amandabisk.
Focus on fresh food
We all like to indulge in the local delights whilst travelling, a new culture, a new cuisine, and you shouldn't have to miss out whilst you're on holiday. When dining out choose meals based around lean proteins, fresh vegetables and fruits and ask for sauces and dressings on the side.

Most importantly avoid fast food and truck-stop food, as these are high in calories and low in nutrition. Instead, make the most of the 'good for you options' at the hotel breakfast buffet, or if you're travelling self-catered find a grocery store and stock up on fresh natural foods such as fruit, vegetables, nuts and seeds. Check out this post for tips on finding healthy foods on a road trip.

Read more of my active travel guides ⬇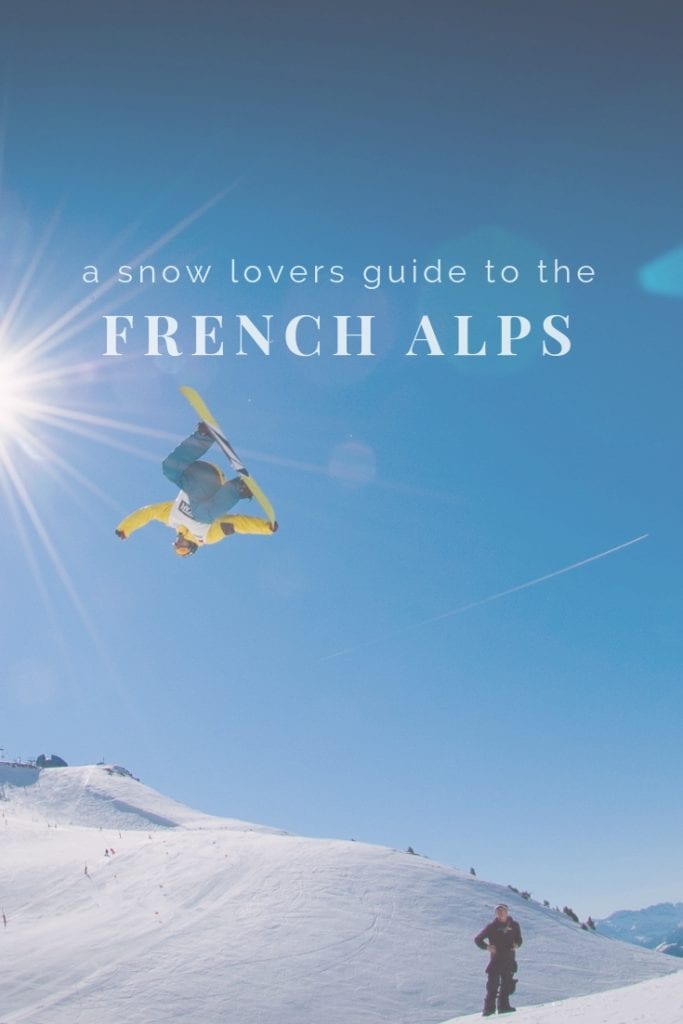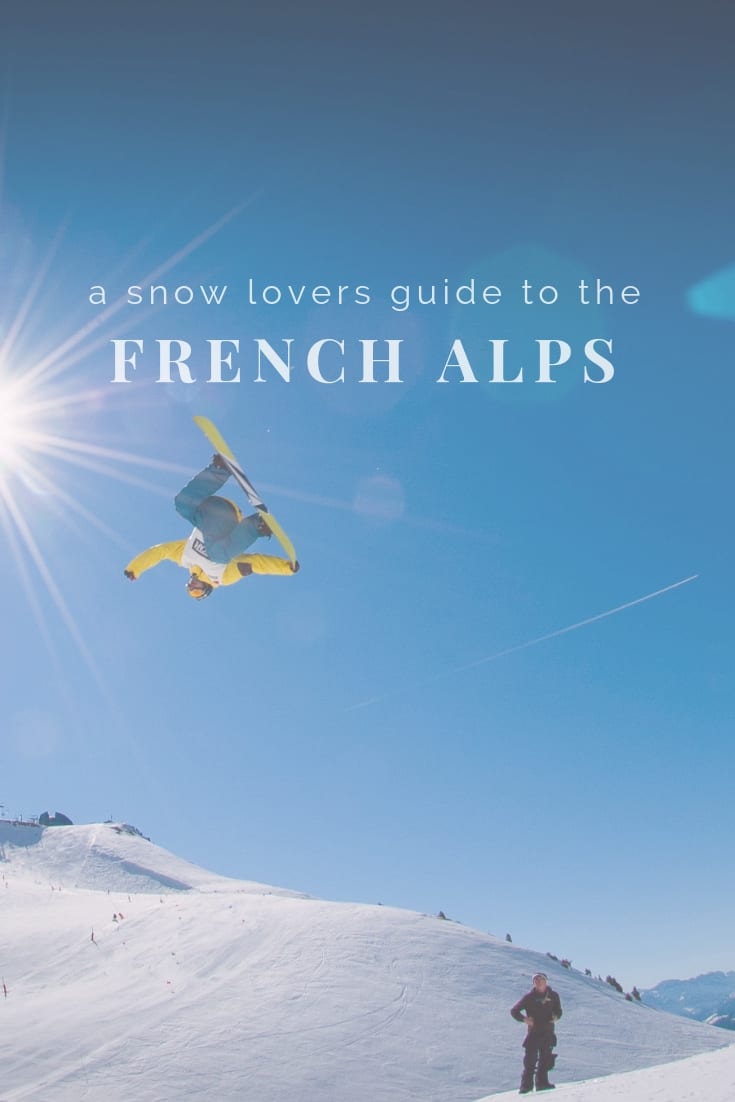 I like to eat out for one meal per day, then snack on small supermarket-bought meals of healthy fresh foods. This is a budget-friendly way to keep your calories in check and ensures you can enjoy your one indulgent meal with a yummy cocktail or two.
Pack your skipping rope
A skipping rope is a light and effective exercise tool that takes up minimal luggage space.
Ideal for hotel travellers who don't want to fork out to stay somewhere with gym facilities, skipping requires minimal floor space and jumping for just ten minutes a day first thing in the morning will boost your metabolism, tone your whole body and give you a stellar cardio workout.

For a supercharged skipping workout check out the caption of the Instagram video above.
Include seasonal active wear on your packing list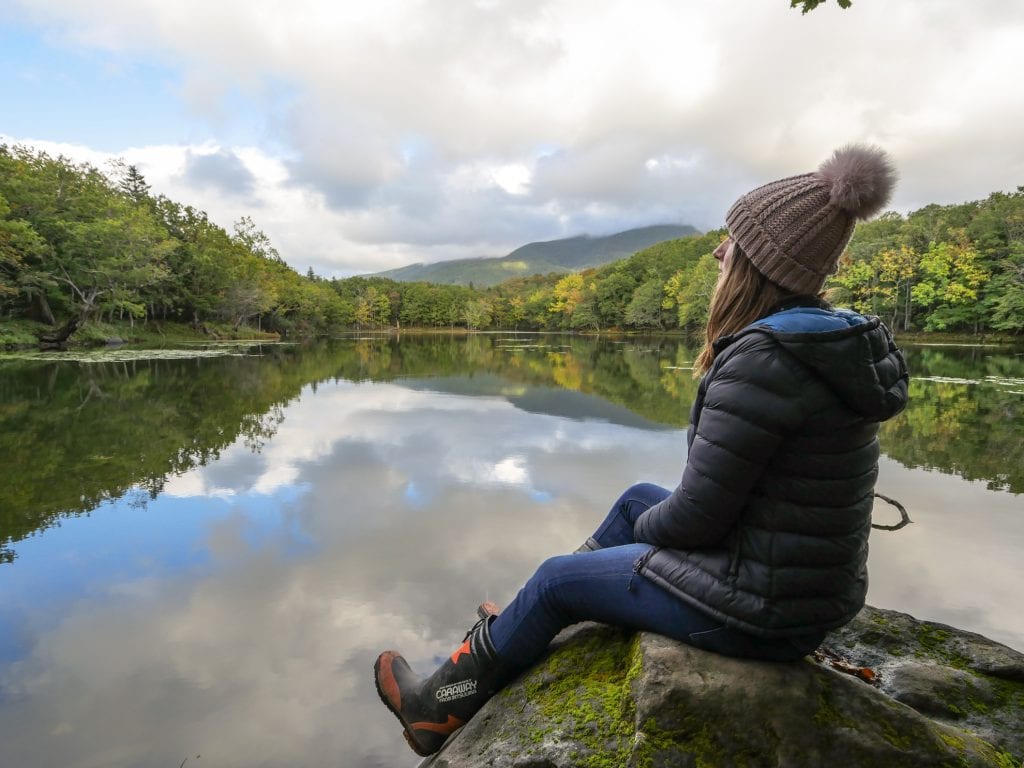 It doesn't matter if you're heading to a tropical climate, or one where you'll find snow blanketing the ground, pack appropriate active wear and make the most of the opportunity to get outside.
Include layers to accommodate changes in temperature throughout the day and most importantly pack comfortable and supportive footwear; I live in a seriously comfy pair by New Balance.
Active travel packing list inspiration
Need some active travel packing inspiration? Here's my basic packing guide for fitness travel:

Gym pants – Sports bra – Sports socks – Trainers – Shorts – Sleeveless Tee – Base layers (for winter travel destinations only) – Swimsuit – Jump rope – Yoga mat – Resistance bands
Test out some packable workout routines and pick your favourite to travel with
Walk or jog – It's free and easy with good weather.
Couch to 5k – New to running but want to get started? This program eases new runners into regular training.
Learn yoga poses to practice anywhere – Yoga can help to ease travel stress and release tension from long haul flights. You don't even need to carry a yoga mat as a towel or carpeted floor will work just fine.
Body weight exercise routines – You can do squats, lunges, jump rope, jumping jacks, crunches, and push ups nearly anywhere. Create your own routine using these top 20 moves as motivation.
Seek out opportunities to be active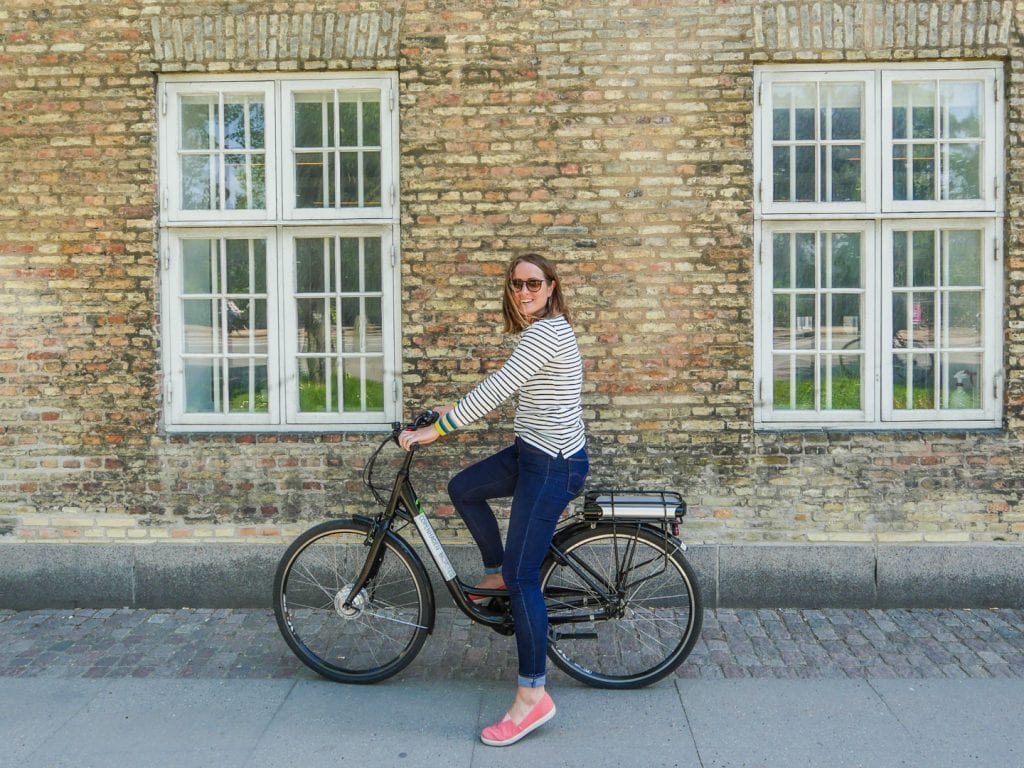 An active itinerary is achievable wherever you travel to so take every opportunity to burn calories where possible. If you're heading off on a city break resolve to make walking or even running your main form of transport. Road-tripping? Take regular breaks from the highway and seek out hikes along your journey.

When you arrive at your destination head out and explore the area. Walking, running, or even cycling (if you can get your hands on a bike), is the best way to take in the sights and familiarise yourself with the location. You may be able to join a local gym class or find a yoga/pilates studio as well, don't forget that living like a local has its benefits!
INSPIRED? PIN THIS POST TO YOUR TRAVEL PINTEREST BOARDS NOW!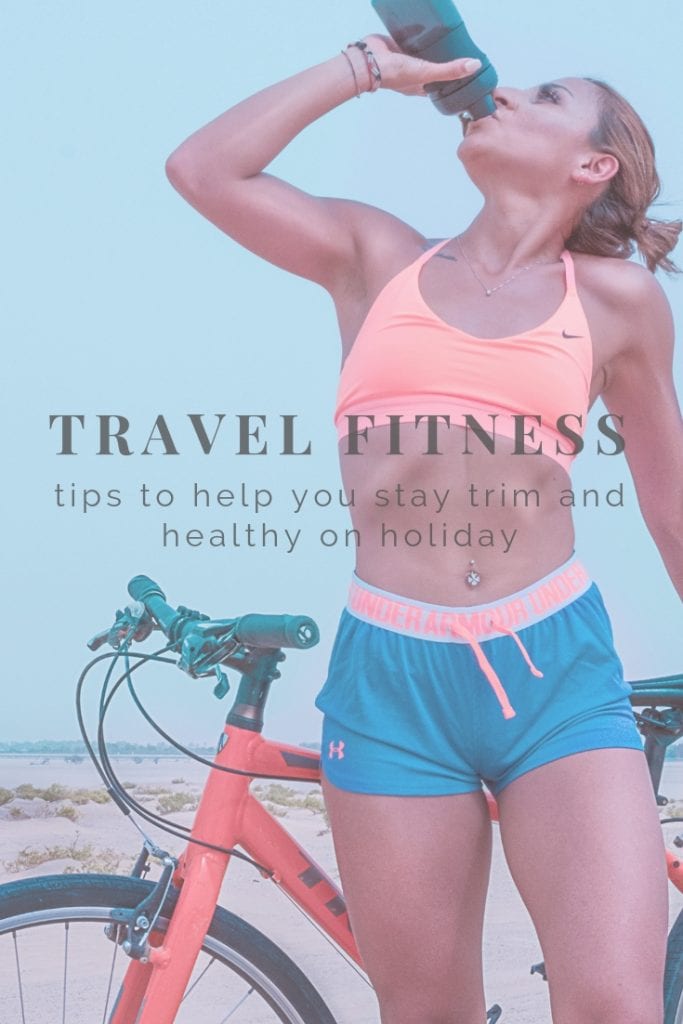 Do you have any top tips for staying in shape on the road, have you found a formula that works for you? Share your fitness travel tips with me in the comments below.