This content is published in partnership with CTEK.
Escaping the well-trodden tourist trail and forging your own path on an adventure to new destinations is one of the best cures for feelings of wanderlust. However, depending on how and where you intend to travel it can take a bit of preparation, especially if you plan to take your own vehicle or need to maintain a connection to the outside world for work during your trip.
Along with a few other essential supplies a power bank with solar panel charging capability is something to consider packing, but what features should you look for and how can you make sure you get one with enough charge to restart your vehicle's battery should you find yourself in a tight spot?
Here's everything you need to know:
What is a solar power bank?
A solar power bank is an energy storage device that draws energy from the sun (and mains electricity when available) and uses it to charge or power batteries and electronic devices like laptops and smartphones. Most power banks are portable and you can choose from various capacities (usually between 1000 – 50,000 mAh) depending on your usage requirements.
What is the charging capacity of a solar power bank?
Solar energy is one of the most sustainable and environmentally friendly ways to generate electricity. However, the rate of charge taken in by the power bank will depend on the charging capacity of your device and the amount of available sunlight.
You can expect to allow up to 50 hours to fully charge the battery on a standard (25,000mAh) power bank fully in direct, unobstructed sunlight.
How much charge does a portable solar power bank hold?
The total amount of charge a power bank can hold is directly related to its battery capacity. Battery capacity is defined as the total amount of electricity generated due to electrochemical reactions in the battery and is expressed in ampere-hours. For example, a constant discharge current of 1 C (5 A) can be drawn from a 5 Ah battery for 1 hour.
For a simple overnight camping trip, a battery capacity of between 7,000 and 10,000 mAh will keep your smartphone up and running however if you're planning a multi-day trip look for a power bank with 20,000 mAh.
If you're planning an off-road adventure or will be travelling by motorboat look for a power bank with a capacity of up to 130,000 mAh and Adaptive Boost technology. One of the best examples of this is the multi-functional 4-in-1 portable charger from CTEK which automatically analyses the state of your battery and then works out the safest and quickest way to give it the power it needs to start your vehicle.
READ MORE OFF-BEAT TRAVEL GUIDES FROM WANDERLUSTERS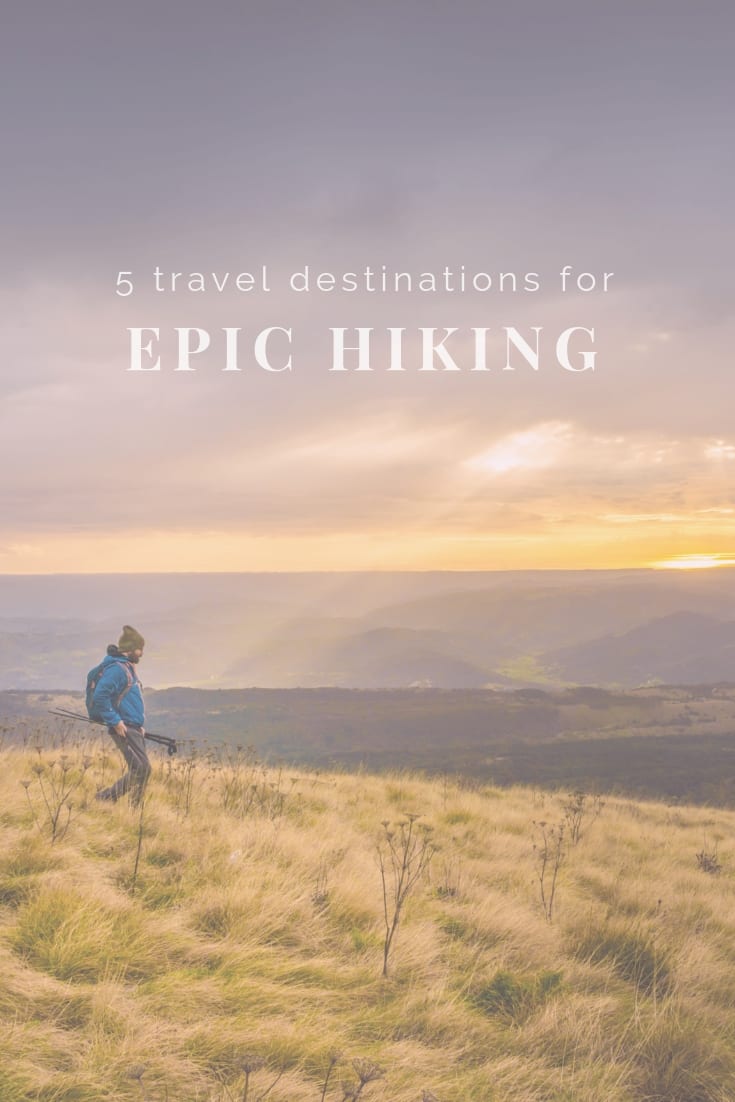 How easy is it to charge a solar power bank?
With the solar charging time up to 10 times longer than that of AC power the best way to maximise the capacity of your power bank is to charge it fully on mains power before you leave home, and then top it up using solar power throughout your trip. If you are using it when hiking, attached it to the outside of your pack during the day to top up with an additional charge, or if you're using it when out on a motorboat leave the solar panel in direct sunlight during the day to give the charger a boost.
What to look for when choosing a power bank with solar panel charging
Factors to consider when buying a solar power bank:
Size and weight – this is a weight VS capacity consideration. The smaller the unit the more portable it is, however, the smaller its battery capacity. Consider the scenarios in which you will need to pull charge from the unit and decide what size unit you are prepared to carry.
Charging speed – the higher the output amperage the faster it will charge. Ensure that your chosen power bank has at least the same voltage of the mains charger for the device you plan to charge.
Battery charging time – it's vital to understand how long the power bank takes to charge fully on solar power as it will require a lot more time – often more than 24 hours of direct sunlight – than when plugged into mains power.
Durability – if you're planning to take your solar power bank hiking, camping, or boating look for a unit that is water and dust proof so that it can withstand basic wear and tear. Be mindful that a waterproof power bank will not cope with being submerged in water.
Number of connections – this will determine how many devices you will be able to charge at once. You also need to note what type of connections they are and ensure that they're compatible with your devices.
What is the best Powerbank With Solar Panel For Hiking And Wild Camping?
Wanderlusters recommends: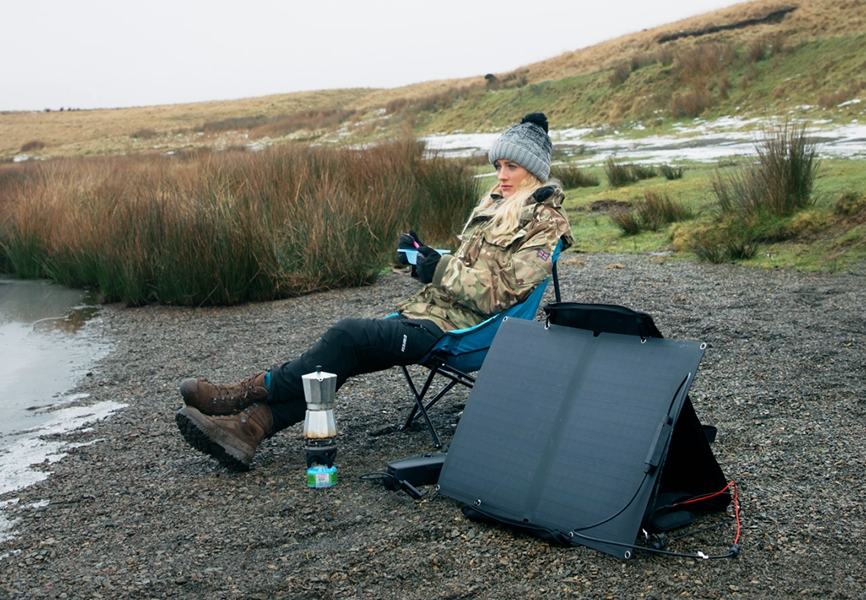 Four cutting-edge products in one portable unit – Adaptive Booster, battery charger, smart maintainer and hi-tech power bank – the CS FREE is a multi-functional portable charger that offers complete freedom for adventure travellers. Its innovative Adaptive Boost technology allows your vehicle (car or boat) to get going from a flat battery, while also acting as a battery charger, an intelligent maintainer, and an on-the-go power bank to charge cameras, smartphones and other portable devices.