Solo travel is an enriching and character-building experience. However, with all the highs it provides also come the lows. While discovering new cultures and soaking in the excitement of the whole expedition, at times, you might find yourself feeling overwhelmed by the sense of consuming loneliness.
Braving it alone and immersing yourself in the unfamiliar is one of the most remarkable ways to gain a life-changing understanding of yourself and the world around you. But when things don't go according to plan, or you start feeling like you need a reassuring hug from someone you love, you need to act quickly to ensure that the traveller's blues don't take hold
Sometimes giving yourself a break from your itinerary and spending some time talking to friends and family via Facetime is enough. Other times, you may need to distract yourself with an activity or self-care exercise. Whatever the remedy, travelling the world alone definitely can at times feel lonely.
One of the most effective solutions for solo travellers seeking connection is to join solo travel groups. These groups, often found in popular destinations, consist of like-minded individuals exploring the world on their own, and they offer the perfect blend of independence and camaraderie. Here are a few suggestions for beating loneliness when you're travelling on your own.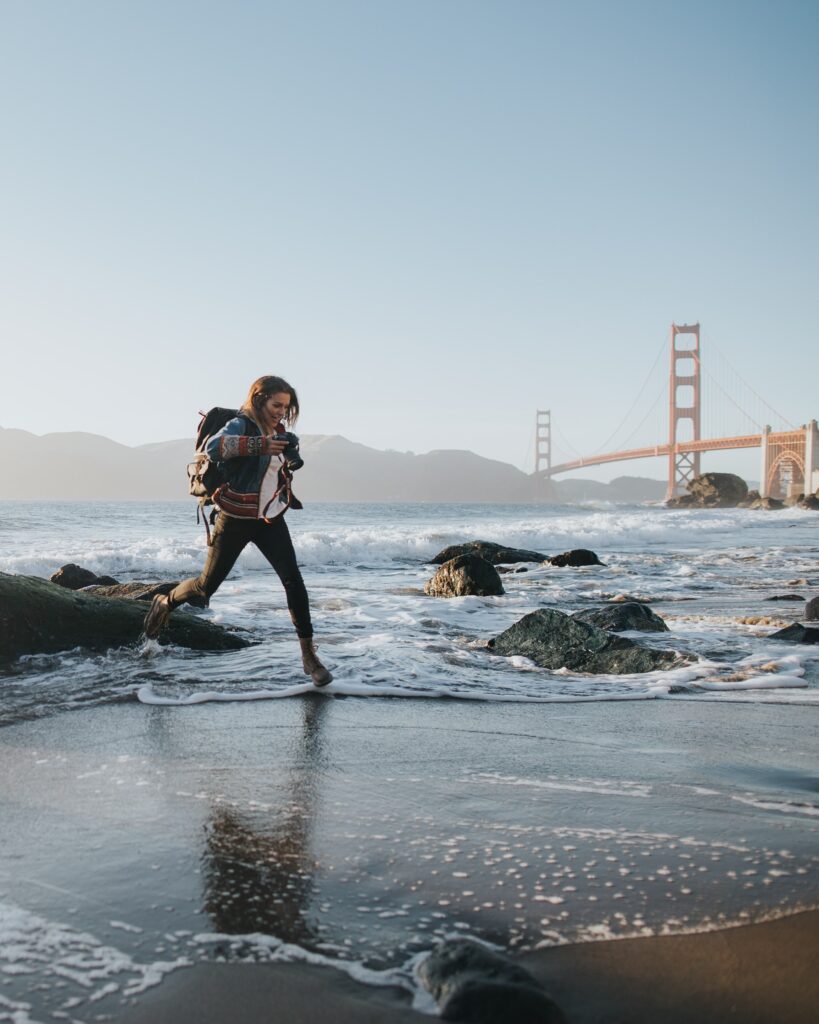 Listen to music or get lost in a podcast series
One of the things we can do to beat the loneliness of travelling alone is to listen to music or podcasts. It is an excellent way to relax and keep our minds occupied on something other than our thoughts or the people around us.
Even if we're just sitting on a train by ourselves, listening to music or podcasts will give us something to focus on other than ourselves and the quietness of our surroundings. Research has shown that listening to music can boost our mood too. If you know you're going to be spending a lot of time travelling through remote areas, you might want to buy Sonos outdoor speaker to break up the silence. It will keep you entertained while allowing you to have free hands.
Here's a guide to the best travel podcasts.
Immerse yourself in the local community and make friends
Although most of your time will be spent exploring the world solo, if possible, try to make new friends along the way. When we travel alone, we sometimes feel like an outsider in the crowd because we're not sharing our experiences and feelings with anyone else. However, we can take advantage of the fact that travelling alone makes us more approachable than otherwise. So don't be afraid to talk to people, even if it feels awkward at first.
Beating loneliness is all about being open-minded and taking risks. You never know who you might meet next or what they will teach you! Look for other travellers in hostels and the cities you visit to avoid feeling lonely in foreign lands. After all, it's nice to have someone to share stories with after a long day of exploring.
A great way to immerse yourself in community life when you travel is to house and pet sit, check out these handy guides to house sitting to find out more.
Take a break to reset your focus
Sometimes you just need a break. It might be the case if you're having trouble adjusting or your home country has become an essential part of your identity. You may feel like part of you is missing if you're not surrounded by familiar elements. It's also possible that you're not accustomed to being alone anymore, so the feeling of loneliness is all-consuming. In either case, take a day or two off to relax and re-energize before heading back out there again.
Doing this shouldn't make you feel guilty because travelling is supposed to broaden your horizons and help you find your true self and you can't do these things if you feel miserable. That said, taking some time off to rest can turn out to be very comforting and give you the strength to move forward again.
Catch up with your loved ones
As soon as you realize that you are feeling lonely during your travels, contact your friends or family back home right away. Tell them how you feel and ask them if they can advise you on what steps you can take to combat this feeling of loneliness before it consumes you entirely.
Sometimes talking about how we feel is enough for us to recognize what is bothering us most and what needs to be done to make things right. So, when you struggle with putting yourself back on track, call your friends and relatives to get some much-needed help.
INSPIRED? PIN THIS TO YOUR TRAVEL PINTEREST BOARD NOW!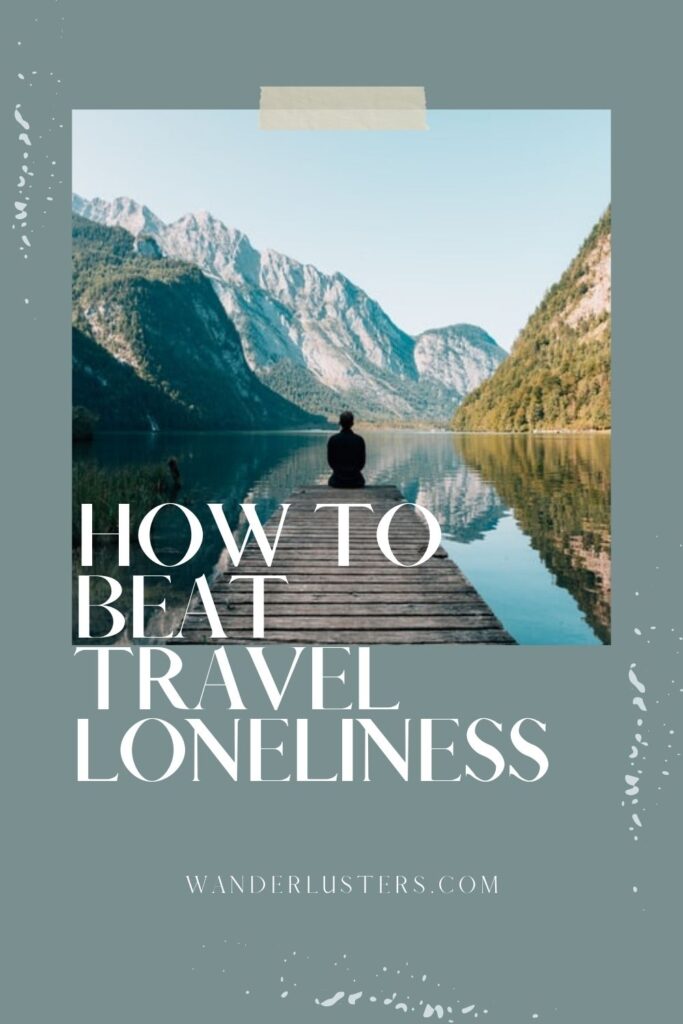 In conclusion, I can tell you that beating loneliness when you're travelling alone isn't easy. Some days you might feel like not getting up from bed or doing anything creative. If you're new to solo travel, the first trips might also be some of the toughest ones you will ever have to face. Nonetheless, no matter how tough it gets, being alone doesn't have to mean being lonely at the end of the day.
With that said, we hope our tips on how to beat loneliness when travelling alone will help you enjoy your trip and make the most out of it. After all, doing things alone doesn't mean that you have to feel lonely throughout your travels.