As unique as its food, Hong Kong architecture is characterized by its design and history. Apart from the traditional Chinese architectural style, you can find some buildings built-in or blended with the Western architectural characteristics from the British colonial era. Some of them have even been declared as monuments by the Hong Kong government.
CHINESE ARCHITECTURAL STYLE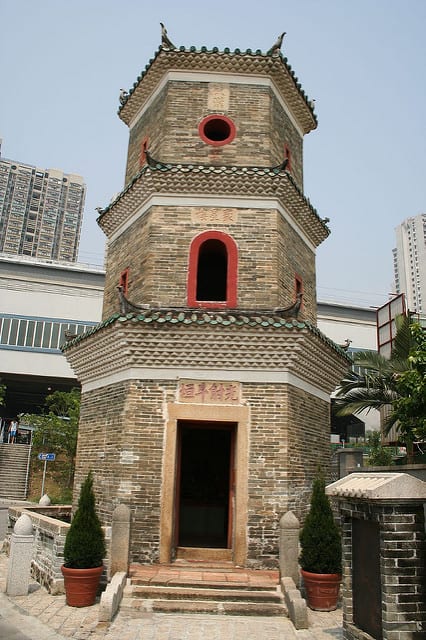 Photo Tsui Sing Lau Pagoda by James Ho, CC BY-SA 2.0
Tsui Sing Lau Pagoda in Yuen Long is a hexagonal ancient pagoda that was built in traditional Chinese pagoda style. It initially had seven storeys but now only three storeys remain.
Tong Lau (Chinese tenement) is a type of balcony-styled tenement building that only has three or four storeys, emphasizing functionality (to cater to a spike in population) over beauty. The ground floor is usually reserved for commercial uses and optimizes the use of the entire building.
And, of course, the modern skyscrapers are true icons of Hong Kong. Hong Kong has a number of the tallest buildings in the world such as "Two International Finance Centre (IFC)" and "International Commerce Centre (ICC)". There are also high-rises that are creatively designed like the "Bank of China Tower" and the "Lippo Centre".
EUROPEAN ARCHITECTURE STYLE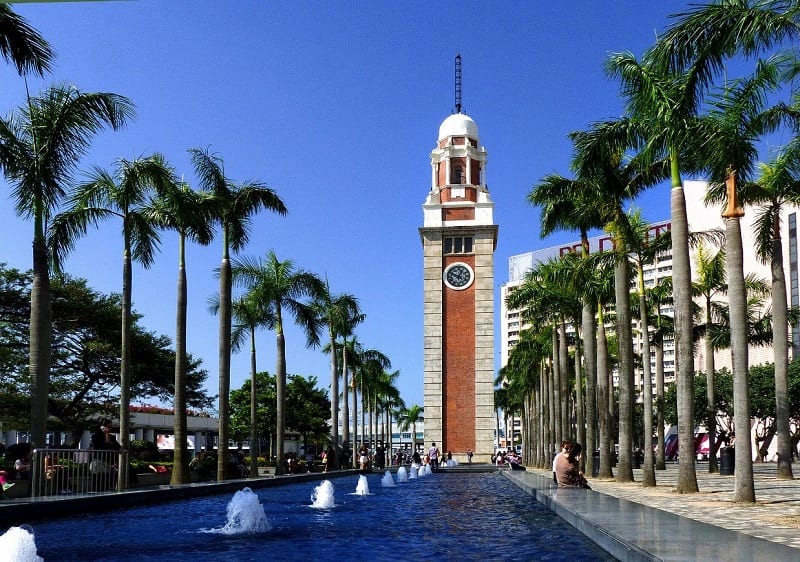 Clock Tower in Tsim Sha Tsui, CC0
Western Market in Sheung Wan and Dr. Sun Yat Sen Museum in Central employs Edwardian style architecture. On the Kowloon side of Hong Kong, buildings built in similar Edwardian style is the Former Kowloon-Canton Railway Clock Tower in Tsim Sha Tsui, which features vivid red bricks and an octagonal domed turret.
Apart from Edwardian style, the Tudor style and Renaissance Revival style were also adopted in the city. One of the best examples is the University Hall of The University of Hong Kong, which has a blend of Tudor, Gothic and Renaissance Revival architectural styles.
The Court of Final Appeal Building (also the former Legislative Council Building) was built in Neoclassicism which is a vivid contrast to the surrounding modern skyscrapers. You can find symmetrical patterns with Ionic pillars and an eye-catching dome.
There are so many surprises waiting for you even if you only plan to stay in Hong Kong for 3 days. Grab your camera and set off to experience the charm of Hong Kong's melting pot of cultures!