Having spent two and half years driving across Australia and New Zealand I've come to appreciate just how intimate the experience of overland travel can be.
With the freedom to explore far from the tourist trail and head off the beaten path to more rural locations, a self-drive itinerary is something I always strive for when planning my travels. However, along with the freedom of a self-drive itinerary comes the responsibility of navigation, long hours behind the wheel and sourcing accommodation en route. So I thought I'd consider giving rail travel a try.
Having spent a few hours glued to my laptop I've been overwhelmed by the number of inspiring rail routes that snake across countries and continents like veins. The diverse mix of landscapes and terrain they encompass is inspiring to say the least.
So, I thought I'd share a few of the greatest rail journeys with you…
CUZCO TO MACHU PICCHU, PERU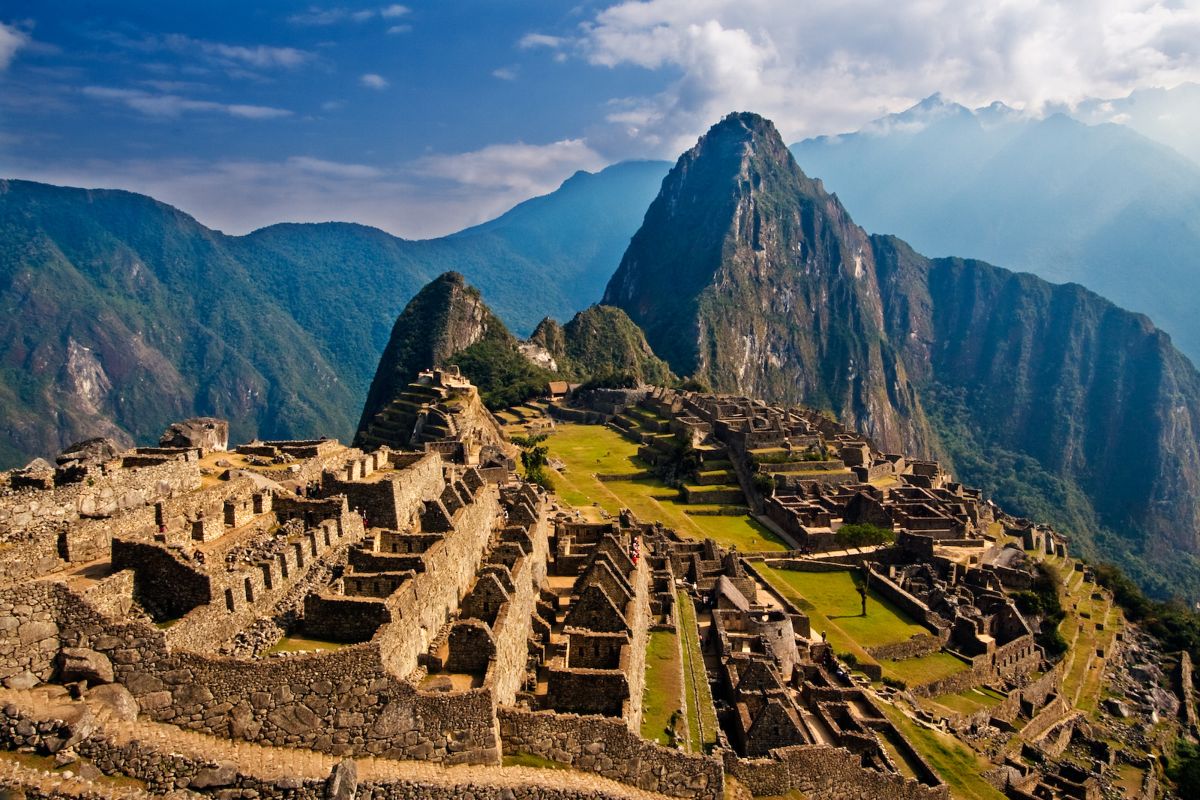 Image | ShareAlike
One of the world's highest cities, Cuzco is the start of the Incan rail line that shuttles backpackers and hikers 50 miles through the Andes to the cliff-top ruins of Machu ­Picchu.
This route is not for the faint of heart; plummeting from dizzying heights into the lush floor of the Sacred Valley and alongside the Urubamba River this looks like an unforgettable rail excursion.
Check out this insanely detailed guide to booking Machu Picchu on the cheap, from travel bloggers the Thrifty Nomads before confirming your travel plans.
THE BERNINA EXPRESS, SWITZERLAND & ITALY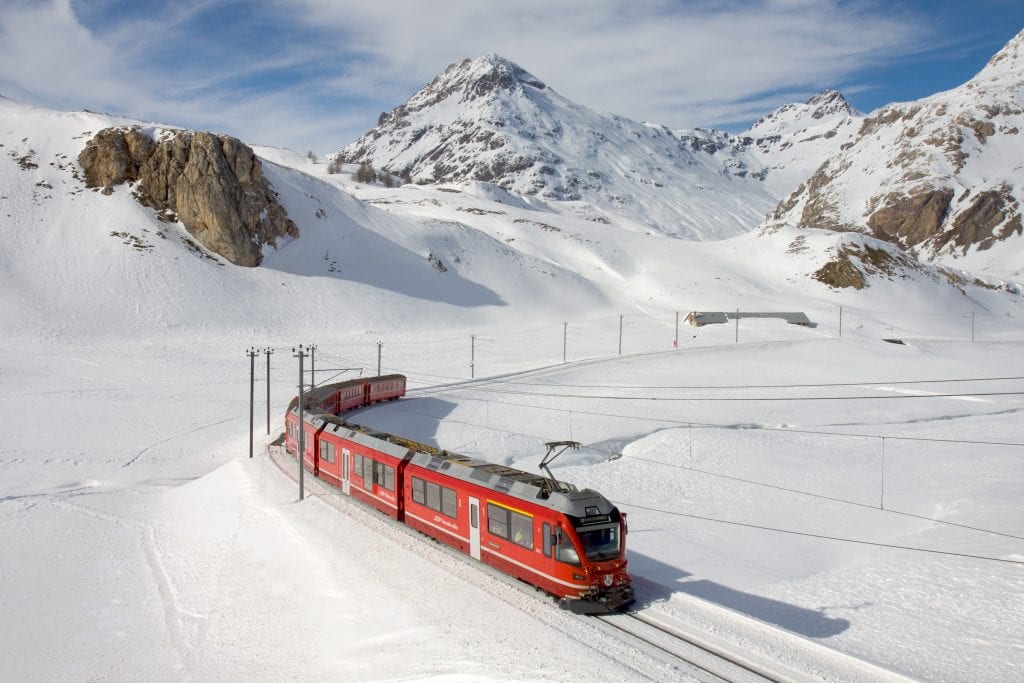 Chugging along at just 20mph, the Bernina Express is one of the greatest rail journeys on earth, but one of the slowest trains in operation. However, it travels at such a glacial pace in order to safely navigate the 196 bridges, vast chasms and 55 mountain tunnels that make up the route as it wends its way over the Southern Alps, that it offers spectacular views that linger in frame much longer.
With staggering views overhead via the glass roofed panorama car that take in the surrounding landscape recently named a Unesco World Heritage Site, this sounds like a journey for the adventurous rail enthusiast. Not only that, but when you arrive in Italy you can take the time to visit some of the country's most iconic sites. Book things like Vatican tours and accommodation in advance to ensure you're not disappointed.
While in Italy there are a few shorter excursions you can take by rail. Here are two of the best:
ROME TO POMPEII
Hop abroad a high speed train from Rome and cruise out toward Naples where you can catch a coach-ride to Pompeii. Spend time walking around this UNESCO-listed site, and learn about the volcanic eruption that buried — and preserved — Pompeii for centuries. Before your return to Rome, enjoy an extra perk: a visit to a Roman 'domus' where, typically, the town's more affluent residents lived. Check these Pompeii tours for itinerary inspiration.
ABRUZZO TO MOLISE
The second highest and most spectacular railway in Italy crosses 70 km of parks and nature reserves, in Abruzzo and Molise.
The railway line, which had been for long time abandoned, was recently reactivated. Each month, the train leaves from Sulmona, through the majestic mountains in the Majella National Park and through the Abruzzo plateaus, it reach the green and wild territory of Alto Molise, providing passengers guided tours and tastings of wines and typical food.
THE GHAN, AUSTRALIA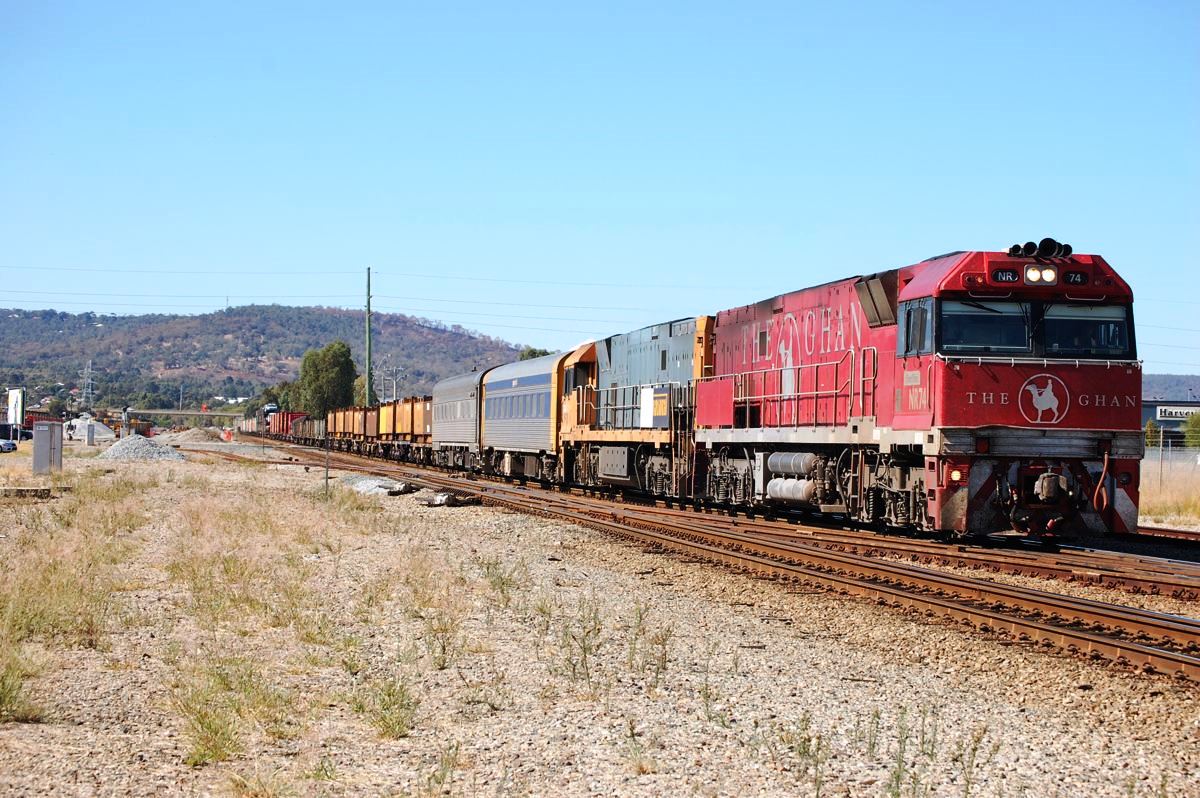 Image | DBZ2313
Despite having already traversed much of Australia, The Ghan stands out as one of the most iconic rail journeys in the world and one we shouldn't rule out. Especially as my Aussie road trip didn't allow the time for me to visit Uluru.
READ MORE AUSTRALIA TRAVEL GUIDES HERE
A long established service which runs the length of Australia, dissecting the red centre with relative ease; this is a three day trip which covers almost 2000 miles. Initially mapped by Aboriginal people, not in the traditional sense but through the words of a song, this mysterious landscape still holds a wealth of secrets.
THE TRANS-SIBERIAN RAILWAY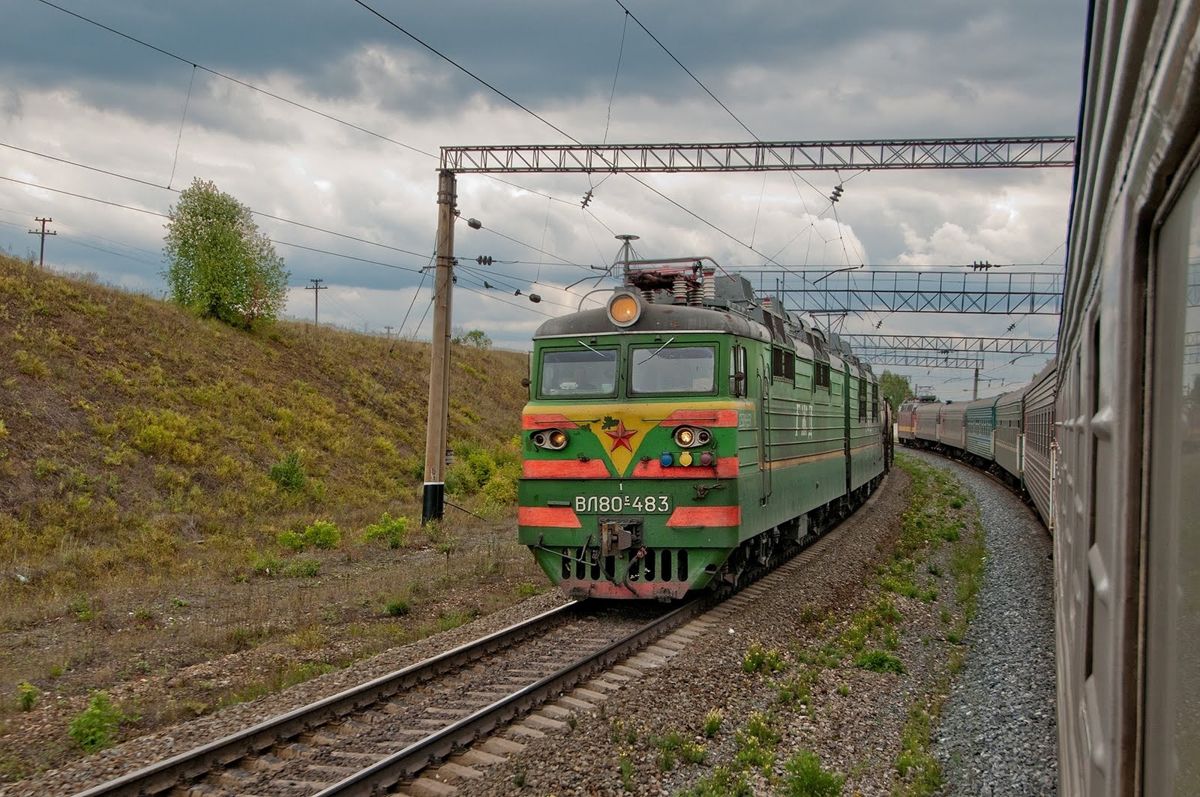 Image | Petr Jan Juračka
It can't be disputed that the Trans-Siberian is the most iconic of all rail journeys. Traversing uncomprehendable distances this is a route I certainly wouldn't like to drive on four wheels.
Covering a whopping 20% of the circumference of the earth it may come as a surprise that the route is actually the culmination of a number of sub sections. Encompassing parts of Russia, Mongolia and Beijing, this route is a marathon adventure and one that needs time to explore the many ports of call along the way.
I'm actually preparing for my first trip to Russia at the moment and am excited to see a small part of this train route myself.
SEATTLE TO LOS ANGELES, USA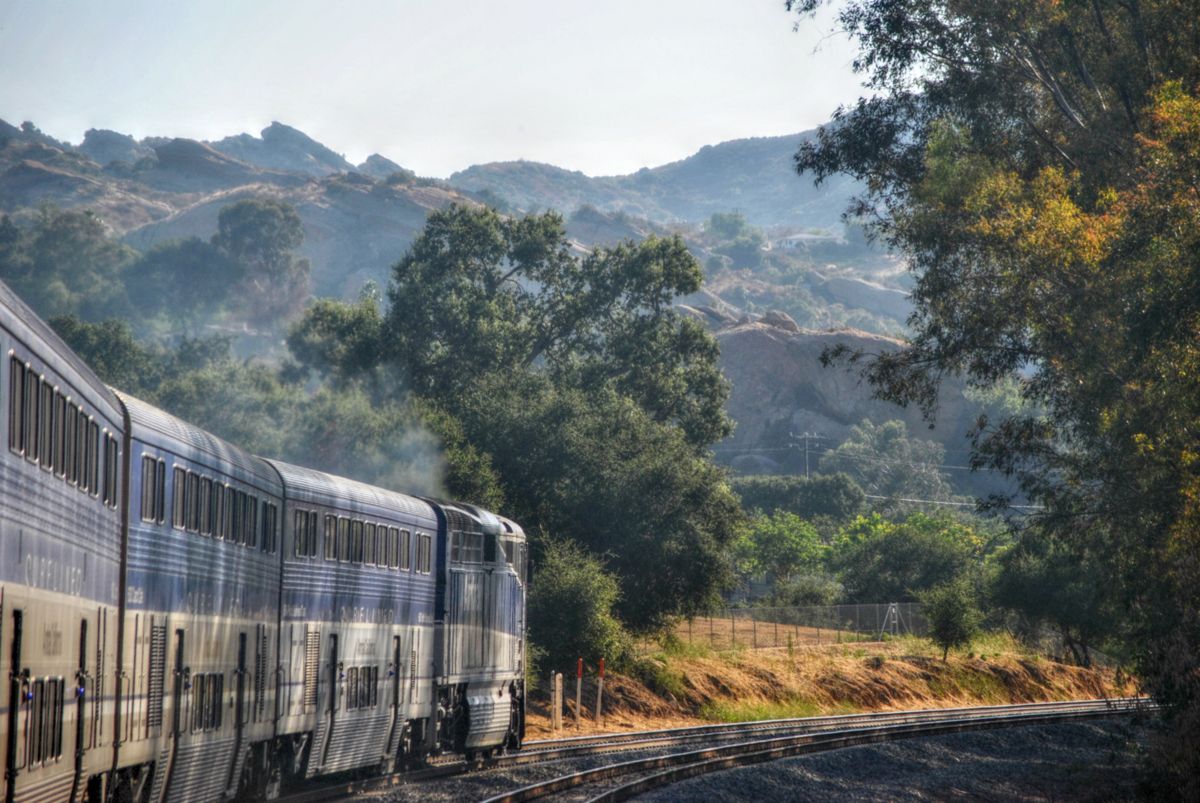 Image | Loco Steve
Taking in one of the most scenic coastlines in the world, the double decker Coast Starlight links the cities of USA's West Coast in one fluid line.
With the cascades, high Sierra, San Francisco and Big Sur all stopping points along the route, we think spending a few weeks station hopping here sounds like a great idea.
READ MORE USA TRAVEL GUIDES HERE
While in my head rail travel is a rather romantic notion, one reserved for those who want to see the world and travel in style, I'm slowly coming round to the idea that with the right itinerary to entertain you at each station, there's an adventure waiting to be had.
INSPIRED? PIN THIS POST TO YOUR TRAVEL PINTEREST BOARDS!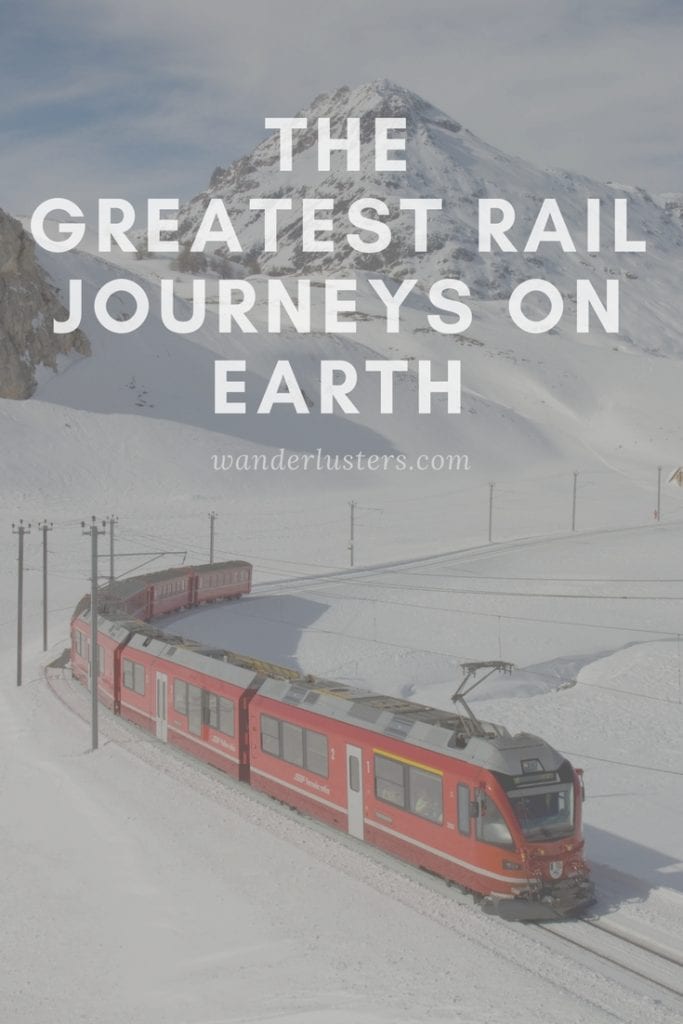 ✈ ✈ ✈
Have you ever incorporated rail travel into your itinerary? Share your comments with me below.