A versatile fleece-lined hooded jacket, Helly Hansen's Verket Reversible Pile is a stylish outer layer that can be worn on a hiking trail, or the high street. A key piece in Helly Hansen's Fjord til Fjell (Fjord to Mountain) collection, on one side a cosy pile is paired with waterproof construction panels to offer a utilitarian and functional cold weather look; and on the other you'll find a slick jersey material printed with a fun wilderness-inspired design. It was actually this print that caught my eye when I was looking for some new gear for my Scilly Isles adventure. I love active wear that stands out from the crowd; there's nothing worse than trudging around on a rainy day in black or khaki colours. Note: the jacket described in this review was gifted to me by Helly Hansen, however the opinions expressed are entirely unbiased and reflect my own experiences.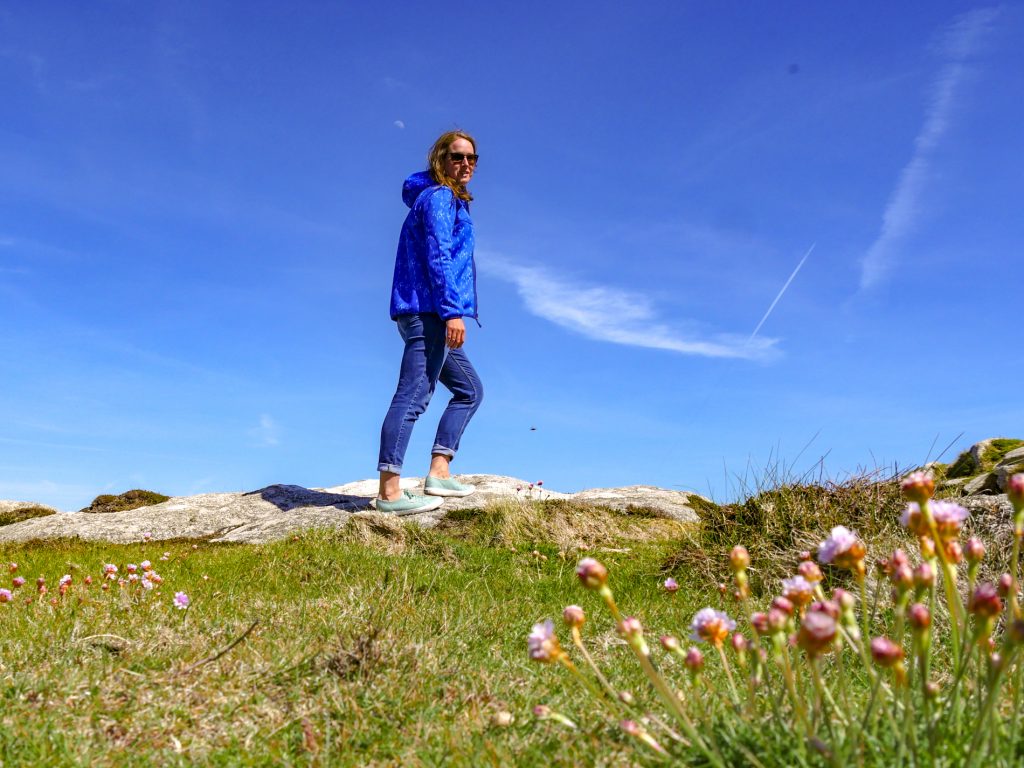 For reference I'm a size 12 and I ordered size medium which fits well, however if you're planning to wear it over a thick jumper in winter I'd opt for the large to give yourself some extra room across the back/shoulders.
The jacket is made from 100% Bluesign® approved fabrics and takes its name from a historic town just outside Oslo that is popular for hiking, climbing, and kiteboarding.
If this is the first time you've seen the Bluesign® logo take note as it's something you should keep an eye out for on the labels of the products you buy. It's basically a set of criteria for responsible and sustainable manufacturing of textile consumer products and also provides safer and more sustainable environments for people to work in and everyone to live in.
Ok I'm starting to sound like I'm writing the marketing copy for this jacket. Let's talk about what it's like to wear.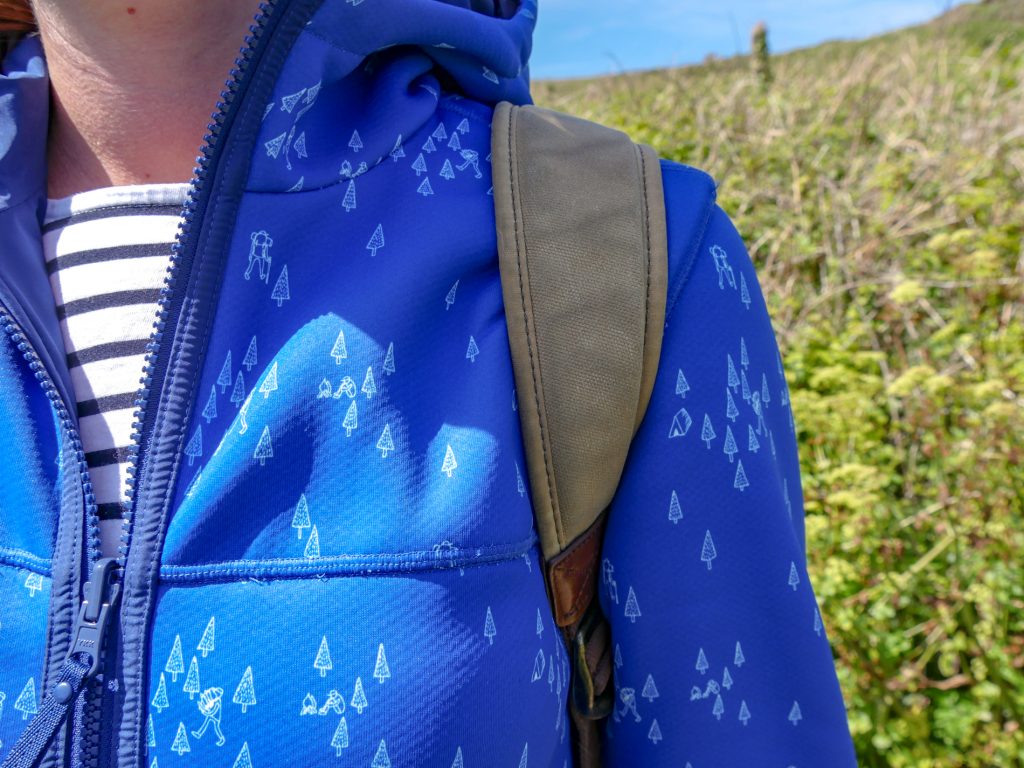 Lightweight, but thick enough to provide warmth and protection from the wind, the jacket feels great on and is extremely functional whilst stylish enough to masquerade as a fashion piece. The stitching detail and fun wilderness print give it a cool aesthetic, and its clean lines and minimal fuss design hint to its practicality for outdoor adventure.
During my five day stay on the Isles of Scilly I wore the Verket daily; I paired it with jeans and a skirt without issue, and even wore it over a casual dress to a restaurant one evening.
I was lucky enough to experience the Isles of Scilly's subtropical climate during my trip, however the Verket came in handy when exploring the islands' coastlines as there was always a cool ocean breeze sweeping along the shore. It provided ample protection from the elements during the ferry crossings from the mainland of St Mary's, and also doubled up as a pillow – I folded the jacket into the hood – for an impromptu snooze on the beach one afternoon!
Since my return home I've continued to wear the jacket and have been impressed with how versatile the two-way design options make it. My only critique is that there are just two pockets, only one of which is accessible from the exterior front of the jacket: there's another identical pocket on the inside. Both are ideal for a mobile phone or a folded map but neither make a lot of sense for everyday items like a bunch of house keys as they are so narrow.
Will that stop me wearing it out and about at home and on my next travel adventure? Hell no! Its awesome wilderness design will definitely feature in my spring/autumn active wear wardrobe from now on.
INSPIRED? PIN THIS TO YOUR TRAVEL PINTEREST BOARDS NOW!