Planning a summer adventure can be great fun, but it can also be difficult to decide on one destination with so many amazing places to visit.
Instead of picking just one destination, a great way to explore and discover breathtaking natural beauty along the way is to go on a cruise. Here, the journey becomes the holiday and there are many incredible cruise lines packed full of luxury amenities and fun facilities.
For those looking to embark on a summer adventure, these are the 5 best cruise liners to board.
P&O BRITTANIA
P&O Brittania is the best cruise ship to board this summer if you are looking for an amazing itinerary which will show you stunning areas of the world. A few popular choices include the Norwegian Fjords, the Caribbean and North America. The ship itself features a theatre, nightclub, sports tournaments, a hydro therapy pool and fantastic dining options.
SILVER SPIRIT
For those looking for luxury to go along with adventure, the Silver Spirit from Silversea Cruises is an excellent choice. The ship boasts high end dining with 6 different venues, all of which have their own distinctive style. Entertainment wise, Silver Spirit has full-scale productions, gambling, an open bar policy and amazing social areas out on deck. There are also luxury spa and fitness facilities and gorgeous swimming and whirl pools.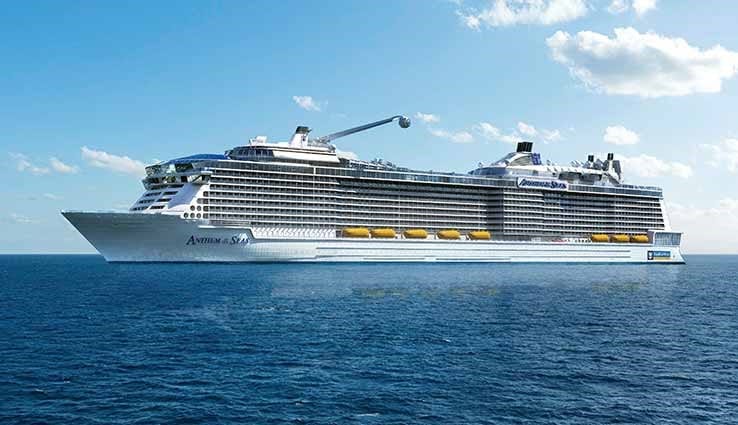 ROYAL CLIPPER
The Royal Clipper is quite the sight to behold, and you know that you are in for a serious adventure when you see the breathtaking 42 sails billowing in the wind. The Royal Clipper enables you to try your hand at snorkelling, canoeing and water-sports, plus the option to climb the rigging for magnificent views. It also has excellent dining options, entertainment and spa and fitness centre.
CARNIVAL VISTA
Designed with fun in mind, the Carnival Vista is brimming with brilliant amenities and industry firsts. It boasts the first ever IMAX theatre at sea, whilst there is also a pedal powered open-air aerial attraction, an 800 foot suspended track, a water park and many more amazing outdoor activities. It also features fun and lively dining options and plenty more entertainment. Regardless of the destination, you are sure to have an adventure onboard.
ANTHEM OF THE SEAS
Arriving in 2015, Anthem of the Seas is a truly breathtaking cruise liner which has brought a handful of industry firsts. These include a sky-dive simulator, bumper cars and a capsule which takes you 300 feet above sea level for mesmerising views. It also boasts 18 different eateries, a solarium, gym, spa and entertainment areas complete with a basketball court and flying trapeze. Cruise agents, like Iglu Cruise, can find the best deals on Anthem of the Seas and other fun cruise liners.
Cruise ships are perfect for summer adventures as you get to travel to different destinations, all whilst on a magnificent cruise ship brimming with fun and adventure. Any of these 5 are sure to provide the trip of a lifetime this summer.
Images courtesy of Iglu cruise