Go to school, work hard, get a good job, buy a nice house, take a two week vacation, retire, take a year long vacation, die. Call me cynical, but isn't this how we have been told to live our lives?
Isn't this what one would call a respectable life, a successful existence in a modern society? This life is wonderful if it is what you truly desire – but it is not the life that we all desire.
I knew when I was young, that I did not want to go through the same routines each day, only to have adventurous experiences once or twice a year. Nor did I want my brief leisure time to be spent on a crowded beach or beside a pool. You must understand that I am not saying that being on a buzzing beach with an excitable atmosphere or relaxing beside a pool while drinking cocktails are unfavourable experiences – they just aren't for me.
Similarly, I understand that my nomadic life of existing with very little money and sleeping outside, in the homes of strangers, or in abandoned buildings, is one that most people would not want. But it works for me. It works for the boy who was afraid of the world.
Leaving home and fighting the fear that followed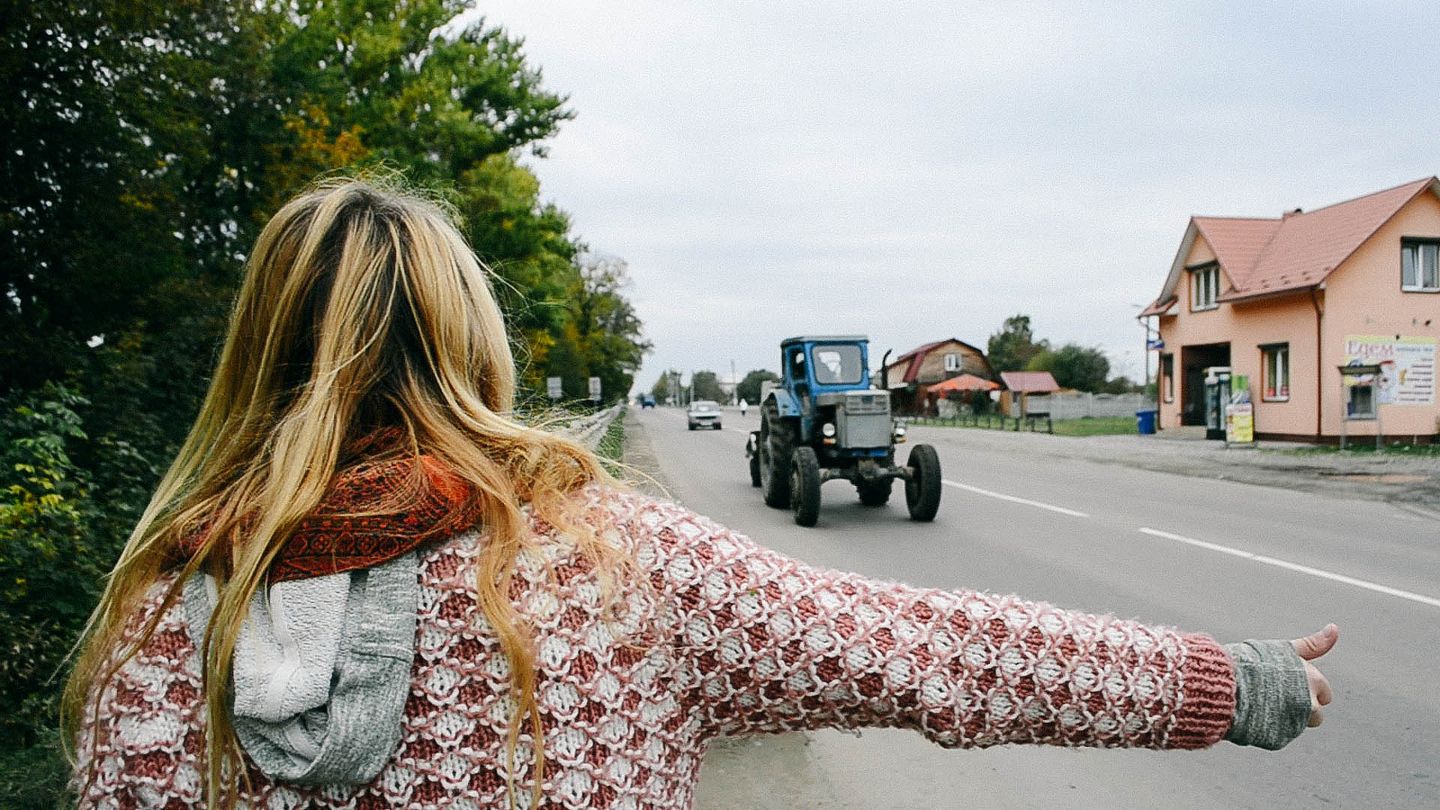 It took me a long time to have the courage to live this way. Why? Because I was scared. I have always been scared, all my life, of monsters, of imaginary things, of things that can cause me no harm. But even though you know these things cannot harm you, it does not stop you being scared. And being scared is not a fun feeling.
At the age of 23, I had followed a pretty well laid out path. I had gone to school, worked (enough to get by), and come out with a Masters in Mathematics. I was all set for the big step up to a good job and continuing on the path I was meant to walk – or so I had been told. Yet all this time, I knew that something wasn't quite right.
While I see beauty in mathematics and I love its logic, I didn't study it because it was my favourite subject, I studied it to get a good job. If I could go back and live my life over, I would advise my younger self to continue in the arts (if anything), as creative pursuits have always been my passion. But we can't go back and all we can do is choose what is right for us at the time that it occurs.
No money, no plans, just life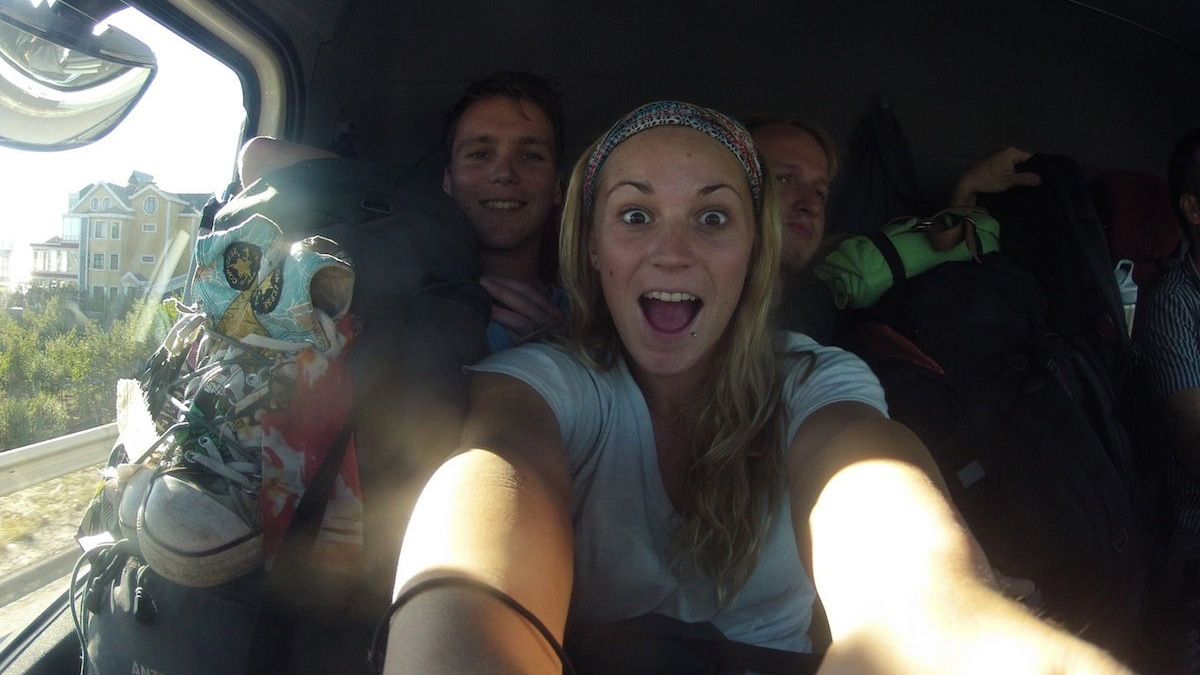 With a desire to see the world and no money to support this dream, I headed to South Korea where I taught English. It was a compromise – I got to live in a new place, but I still had a stable job with decent pay and an apartment to call my own. I did this for a while, half happy, half not, knowing that still I wanted more, but still I was being told to 'get serious,' 'be a grown up.' But I couldn't. My fear of doing the wrong thing had taken hold of me for too long and one day, everyone reaches their breaking point.
I broke, I left it all behind. I was no longer a teacher, I no longer had a home, and I had no plans in life. I stood on the side of the road and begun hitchhiking. It terrified me. In fact, I nearly gave up before I started, embarrassed as drivers passed me by until after one of the longest ten minutes of my life, someone stopped.
Late in the evening, I caught a free ride onto the ferry to France and at around four in the morning, I was dropped on the outskirts of Brussels. My spider senses tingled and I had no idea where to sleep, but I was beyond exhausted. When my legs could carry me no further, I snuck into the garden of an abandoned building and hugged myself to sleep, wishing to be anywhere but there. In the morning, I was still alive.
And so my journey continued. For six months I learnt to trust in strangers, to live with very little money, and more than anything else, to love each day for whatever it contained. There were good times and there were bad times, but I learnt that if I was experiencing bad times, tomorrow would be a new day – even if I could do nothing about the unpleasant one that I was living through.
Fear is a little pink ghost
Still the fears were there and most probably, they always will be. But I managed them enough to have a great adventure. In fact, if I learnt anything at all through my six months of hitchhiking, I think that the most valuable lesson of all is that fear cannot be conquered and it will not vanish. You learn to deal with it in your own little way. For me, I now think of it as a little pink ghost.
"Fear is a little pink ghost that has the ability to change into any form more terrifying than your worst nightmares could even dream up. He can cripple you, taking everything. When he is around, you are falling constantly, a bottomless journey of no end.
You have three choices of how you can deal with this little pink ghost. Firstly, you can run and you can hide. He will always be chasing you, he will always be looking for you. One day he will find you.
Secondly, you can punch him in the face. Fear roars at you, you roar right back. It is a simple matter of who roars loudest.See also
And lastly, you can embrace him and you can hold his hand. You walk with fear and you accept him for the little pink ghost that he is, always knowing that he is there, but keeping him in your sight."
I will be afraid when I have to be afraid, but more than that, I will do what I want and no longer be a prisoner of my fears – they will not define me. I will walk hand in hand with my little pink ghost.
I genuinely believe that we all have the power to do the same – that means you.
Learn more about my trip
If this article has struck a chord with you and you'd like to hear more from Jamie, head over to Amazon where you can purchase his fantastic new book, The Boy Who Was Afraid of the World. More about the book below;
As a terrified child, Jamie found the world somewhat overwhelming. After doing what he was told to do for the first twenty-something years of his life and obtaining a Masters in Mathematics, he decided that the fast-paced, money-orientated world of work wasn't quite for him.
Since that time he has spent much time hitchhiking, cycling, and even rafting down the Danube on a homemade raft. During these journeys, he has largely relied upon the kindness of strangers who offer him a place to sleep, as well as camping out under the stars.
✈ ✈ ✈
Are you ready to fight the fear that will follow when you start to love the life you want?