Travellers visiting Orlando can enjoy outdoor activities year-round thanks to Florida's tropical savannah climate. With a seemingly perpetual summer paving the way for action and adventure, the city and its surrounds offer a wealth of adventurous attractions perfect for an active American escape.
Planning a visit to Central Florida and searching for itinerary inspiration? Here's our adventurous guide to Orlando. From hiking and biking to canoeing and tubing, we've got it covered.
DEFY GRAVITY AT A THEME PARK
Purchase Orlando tickets online and spend a day immersing yourself in the weird and wonderful world of the city's best theme parks. Jump onto the set of your favourite movies at Universal Studios and strap yourself into the many heart stopping rides that bring your favourite films to life. Get your Harry Potter on at Universal's Islands of adventure, or try mouse'n around at Walt Disney World.
ENLIGHTEN YOUR PSYCHE
If you're looking for out-of-the-box adventure activities in Orlando, head to the Cassadaga Spiritualist Camp where you'll find a wealth of information covering the 115-year history of this other-dimensional community. Sign-up for a photography tour in which you'll learn the art of capturing orbs of energy on film, or schedule a reading to find out what your future holds.
TAKE AN AIRBOAT TOUR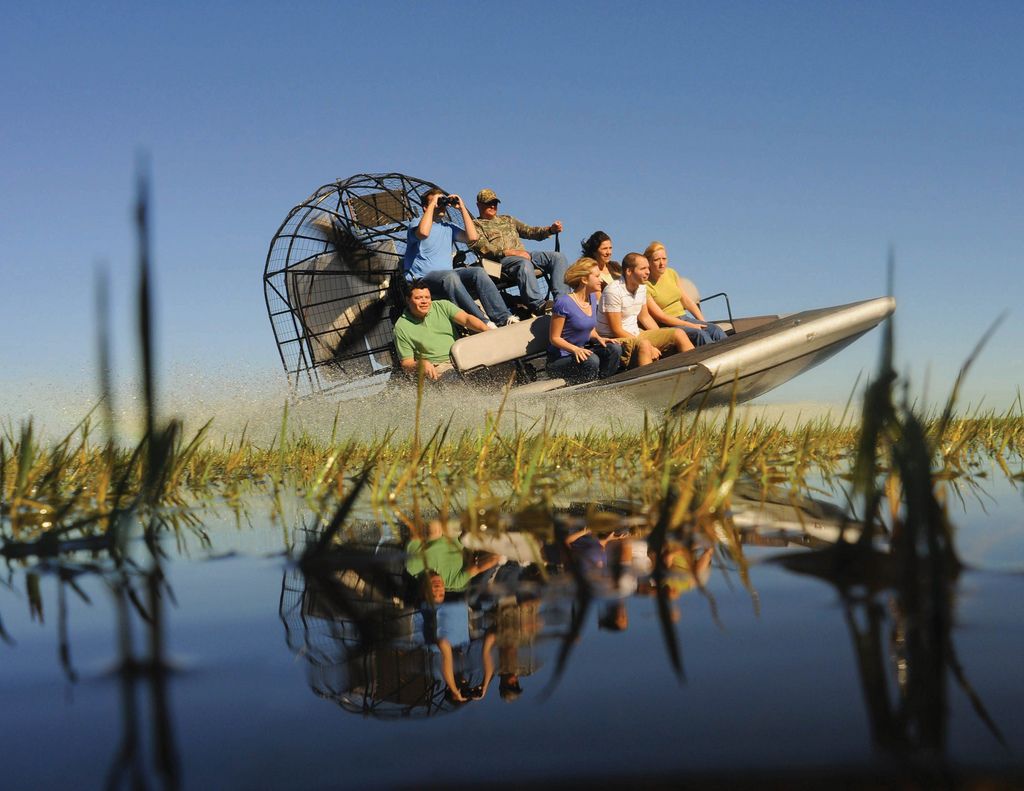 Soar atop Florida's famous wetlands at speeds of up to 45mph as you soak in the 180 degree vistas of swamps, marshes, and a diverse array of native flora and fauna. During the excursion you'll be privy to a view of the Floridian landscape as it was prior to any human influence, one where species like the whooping crane, snail kite, bald eagle, alligator, and wild deer reign supreme.
PADDLE ALONG THE WEKIVA RIVER
Old Floridian charm is found in abundance on Wekiva Island, and for those who enjoy retreating into more natural surroundings the island is the perfect Orlando day trip destination. Rent a canoe and paddle along the slow flowing, lily-pad laden Wekiva River, and then unwind amid the serenity of the scenic Wekiwa Springs.
BIKE THE ORLANDO URBAN TRAIL
Linking Downtown Orlando with residential neighbourhoods, businesses, restaurants, green spaces, and cultural sites, the Orlando Urban Trail is a three mile stretch of asphalt that offers cyclists, walkers, and runners safe passage through the city. Join the Orlando Bike Share program and peddle through the city from Lake Highland through Loch Haven Park, to Mead Garden in Winter Park.
GO TUBING
Head north of Orlando and you'll find yourself amid the free-flowing, 70 degree natural springs of Kelly Park. Pack an inflatable lilo or rent a tube from one of the vendors near the park's entrance, and spend a few hours floating down this lazy river on an inner tube in the midst of one of Central Florida's most beautiful natural settings.
INSPIRED? PIN THESE TO YOUR TRAVEL PINTEREST BOARDS ↓
Have you any Orlando adventure activities to share with us? Leave a comment below!