A dynamic mash-up of K-Pop, neon lights, majestic temples, and 21st century urban design, Seoul is a 24-hour city that provides everything you could ever want or need, at any hour of the day or night.
Searching for itinerary inspiration for your visit to the Korean capital? Here's your adventurous Seoul city guide.
GRAB YOUR BREAKFAST FROM A POJANGMACHA
Known as "Pochas," these rusty, tented street stalls offer a wide variety of cheap eats, unlike their predecessors that served only grilled sparrows and soju (a Korean spirit served neat in shot glasses). Renowned for their breakfast toast, that (despite its familiar title) is far from its bland buttered namesake that we know and love, this breakfast treat comes in the form of a toasted bread pocket stuffed with a full omelet of chopped vegetables and spices.
Book a cheap hotel in Seoul and save some of your travel fund for a daily portion of Korean Pocha toast!
SEE SEOUL FROM A GREAT HEIGHT
Topping the city's list of top attractions, the N Seoul Tower has been a symbol of Seoul since its opening in 1980. It offers spectacular views and a range of activities in lieu of its recent renovations and cultural installations.
Throw a Heart Coin into the tower's Wishing Pond to make your wish come true; a portion of the profits benefit the development of further education in China and Southeast Asia. Sample the delights on offer at the n.GRILL, a French kitchen led by Michelin star chef Duncan Robertson.
EXPLORE HISTORIC BUKCHON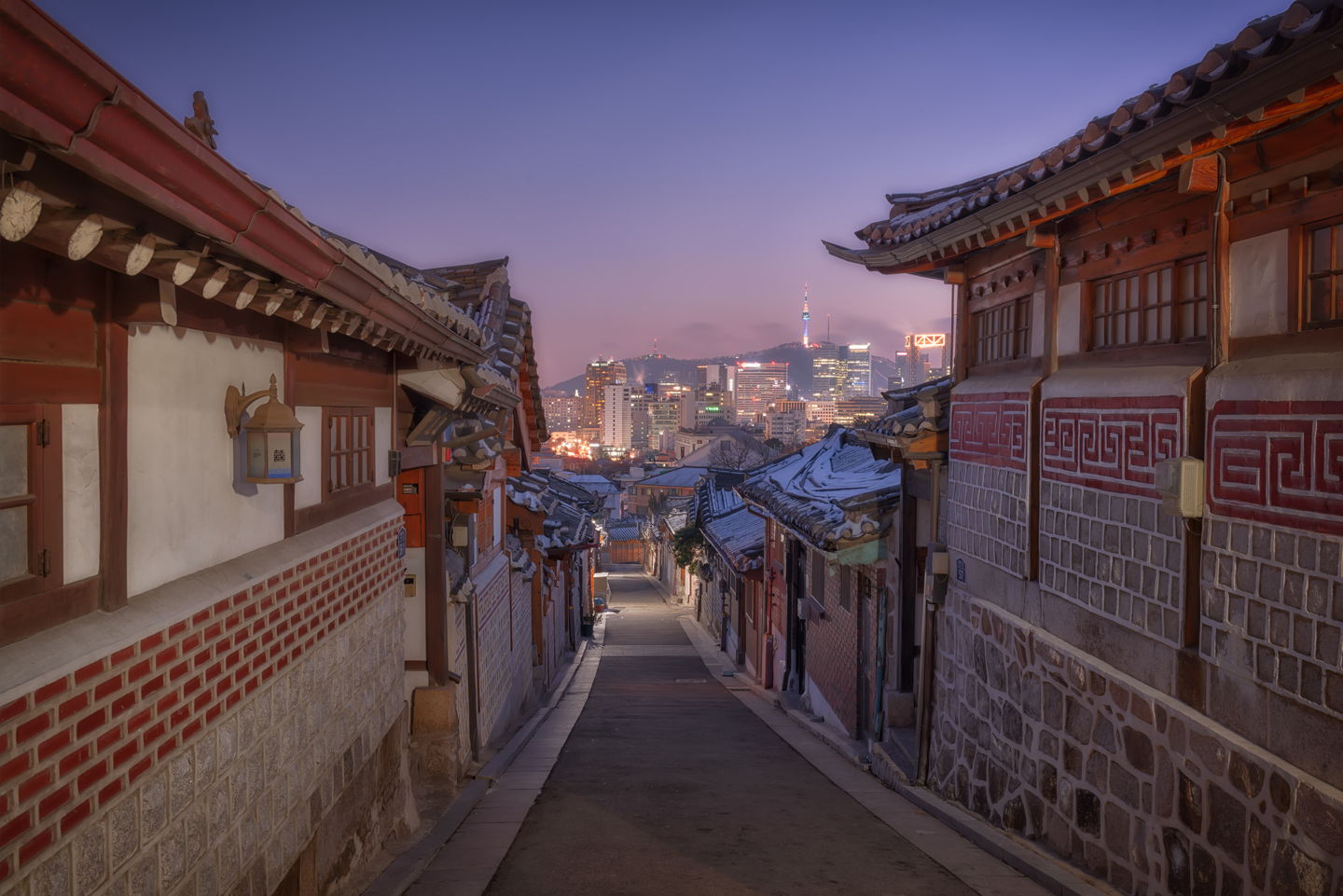 Take a stroll along the streets of historic Bukchon, a village which boasts the largest cluster of privately owned traditional Korean wooden homes, or hanok, in the city. Revel in the beautifully restored architecture of old Seoul.
Dotted throughout the neighborhood you'll also find a multitude of quaint cafés, art galleries, and restaurants that stand juxtaposed against the city's urban skyline visible in the distance.
EXPERIENCE EXTREME THRILLS AT LOTTEWORLD
LotteWorld, the largest indoor theme park in the world, is home to the Gyro Drop, a 230-foot vertical ride which holds adrenaline junkies at altitude before falling abruptly to the ground, a hot air balloon ride which traces the park in its entirety, and an epic rollercoaster that features hair-raising loop-the-loops at heart-pounding speed.
LotteWorld also features an enormous entertainment and shopping center that houses a water park, an aquarium, hotels, and even a dedicated subway stop!
HAVE YOUR FACIAL FEATURES APPRAISED
Famous for its surgically enhanced residents, Seoul offers a rather unique consultation opportunity for those brave souls interested in finding out how they compare to the Korean beauty ideal. A quick, and relatively painless, plastic surgery consultation will provide the perhaps unsettling answer to the question "Are you beautiful?" By Korean standards, of course.
From eating adventurous breakfast creations, to plummeting towards the ground strapped into a fairground ride, Seoul is a city that offers adventure in abundance. Just be sure to take the recommendations of its plastic surgeons with a pinch of salt!
INSPIRED? PIN THESE TO YOUR TRAVEL PINTEREST BOARDS ↓
✈ ✈ ✈