[dropcap size=big]T[/dropcap]f you consider yourself a passionate globetrotter, welcome to the club! Everyone knows that travelling brings indescribable joy, making us feel like we're at home no matter where we are.
However, there are some less pleasurable parts of it, which include getting ready and packing all those bags. These can get really frustrating, especially if you're not very experienced; but don't worry – you can handle that like a pro.
Here are five essentials you need to get before choosing your dream destination, so check them out!
PADLOCKS
A couple of padlocks in different sizes won't hurt anybody – in fact, these can be exceptionally handy while on vacation. These little fellows will help you keep your backpack secure, which is essential during a road trip. Besides that, you can always use small padlocks on lockers in hostels in order to keep your belongings safe and sound.
TOILET ROLL
Contrary to what you probably think, public toilets all over the globe are often paperless – particularly if you're travelling around Asia or Latin America. This is exactly why you need to have a bog roll by your side – trust us, that'll make your life much easier! Just stick it into your backpack and you're ready to go! Apart from that, it's highly likely that you'll have to put your crouching skills to good use, simply because of hygienic reasons – as well as because such places usually lack in seats. Yuck!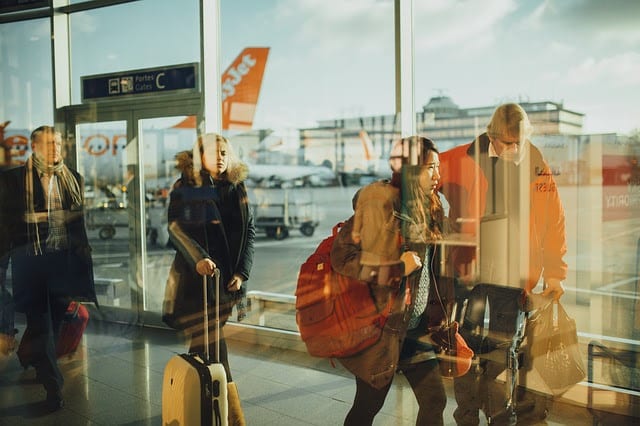 Image by Unsplash, used under Creative Commons license CC0 1.0
BABY POWDER
A good old baby powder is a travelling must, even if you don't have kids. It's a multipurpose product that can be used in a bunch of different situations – from stopping your bag from chaffing to preventing your feet and hands from sweating. Girls, you can even use baby powder to keep your hair clean between washings if there's no dry shampoo nearby. In case of bug bites, scratches, or sunburn, this product will soothe your skin without irritation. Don't forget to pack it!
BUG REPELLENT
Say your farewells to the previously mentioned bug bites by bringing the only thing that works against them – a bug repellent. If you hate that tedious itchy feeling and being covered in red splotches from head to toe, you simply have to get some before hitting the road. Mosquito repellent is particularly important in Malaria zones, where you should also use a quality mosquito net. Safety comes first, right?
TRAVEL INSURANCE
We can't emphasise enough the importance of arranging travel insurance right after booking your perfect trip. Besides covering your potential medical expenses, it also deals with trip cancellation, lost luggage, and other mishaps that may occur. – after all, these are the people responsible for making your trip safe and unforgettable. Here's a fun fact: in some countries across the world, like Japan, you can even find travel insurance vending machines which simplify the whole process even more!
Travelling stress-free is definitely not a fairy tale – it's possible if you know how to deal with everything in a well-organised way. Otherwise, you would be just stuffing everything you see into your backpack like a disorganised, sloppy person. Just don't forget to pack the five aforementioned items and you're halfway there!
Featured image by Hermann, used under Creative Commons license CC0 1.0