The lovely Lash of Lash World Tour knows that sharing is caring and with this sentiment in mind she created the Travel Bloggers Best Dozen Project.
Exhibiting the best in blogging the project asks travel bloggers to share their top twelve posts from the past twelve months in twelve separate categories.
We've been nominated to take part by the brilliant Dani & Jess of GlobetrotterGirls and we're excited to have this opportunity to share some of our favourite posts with you.
READ // Great Barrier Reef and Coral Sea Liveaboard
Volunteering on one of Cairns five star liveaboard dive boats we spent two weeks exploring the Great Barrier Reef and Osprey Reef in the Coral Sea. With gin clear water and a diversity of marine life like nowhere else on the planet the experience has to be one of our most memorable moments of the past twelve months.
Working on the dive deck we were granted three or four dives each day including the world famous shark feed dive at Osprey Reef. Descending to around fifteen metres we perched on the coral amphitheatre and watched as sharks began to appear from the deep inky blue.
As more sharks joined the frenzy the trip director released the feed and they swirled in such fluidity that we sat mesmerized with awe rather than fear.
READ // Wanderlust Guide: Save 90% on Accommodation
As we said goodbye to our beloved Australian Winnebago Winifred I felt an ache in the pit of my stomach. We were homeless for the first time in nearly two years. Leaving the UK in early 2011 we've secured eleven house sitting assignments in six different countries enabling us to live and travel successfully on a budget.
Recouping our original investment from the sale of Winifred meant that of the twenty months we'd been travelling we'd only paid for the equivalent of two months accommodation. Now I would imagine by anyone's standards that's some pretty savvy travelling and a helpful travel tip to read!
A POST THAT WAS SURPRISINGLY SUCCESSFUL
READ // Innovative Travel Websites We Love
With the theme of savvy travel in mind we decided to collate our favourite innovative websites for the budget concious traveller. Everyone loves a sneaky way to save money, avoid travel stresses and get more from their trip.
This post highlights some of the more inventive ways to travel. Have you considered pre selecting who you'll sit next to on your next flight or where you'd sleep at LAX should your connecting flight be cancelled at 3am?
A POST I THOUGHT WAS UNDER-RATED
READ // Crossing the Nullarbor Plain
Driving the 1100km stretch of highway that links Southern and Western Australia is one of the quintessential Aussie outback experiences.
Camping out under the stars and making small talk with the fruity residents of the road houses that line the route are essential road trip fodder. We captured some incredible images of the night sky and will forever remember the journey for it's rugged scenery and remote beauty.
READ // Think Like A local
I wouldn't necessarily say that this post is controversial but I would hope it is thought provoking. While house sitting in Auckland I was witness to some late night eco-vandalism that enraged the eco-warrior within me. My reaction provoked reflection on just how house sitting aids to envelop you in the communities you visit.
READ // Tarzan's Broken Fingers
1 x Tarzan Rope Swing + 1 x Waterfall Plunge Pool = 2 x Broken Tarzan Fingers – Short but sweet.
THE POST I'M MOST PROUD OF
READ // Diving The Poor Knights Islands Marine Reserve
Another underwater adventure this time at the Poor Knights a pristine marine reserve near the Bay of Islands in New Zealand.
Joing a liveaboard for two days and nine incredible dives it was our first experience of temperate water diving. After posting the feature I received an email from a scuba diving website asking us to contribute an article about our trip to their online content.
They praised the quality of our writing and photography and for this we feel very proud.
READ // CYCA Twilight Series on Sydney Harbour
While house sitting on Sydney's north shore we were invited to join the crew of a yacht sailing in the twilight series at the Crusing Yacht Club of Australia on Sydney Harbour.
Seeing the iconic architecture that surrounds the harbour silhouetted by the setting sun is the one thing that I will always remember from our time in the city. It was quite an unusual way to soak up some of the world's most famous tourist hot spots and quite a tale for our travel journal.
READ // Bull Running in Granada
While on a house sitting assignment in Costa Rica we were forced to make a visa run to the Nicaraguan border. After a gruelling eight hour bus ride we reached the colonial city of Granada where we took part in the Tope de Toro, known to gringos as the running of the bull. The adrenaline rush experienced on realising you may be impaled by a horn is quite something. The eight hour chicken bus ride coupled with the unexpected excitement of the bull run made renewing our visa quite the adventure.
BEST CULTURAL PERSPECTIVE
READ // Volunteering in Costa Rica
During a house sitting assignment in Costa Rica I had the opportunity to volunteer as a veterinary nurse for an animal charity.
With no previous medical or volunteering experience the time I spent with CARE opened my eyes to just how much charitable organisations can benefit a community.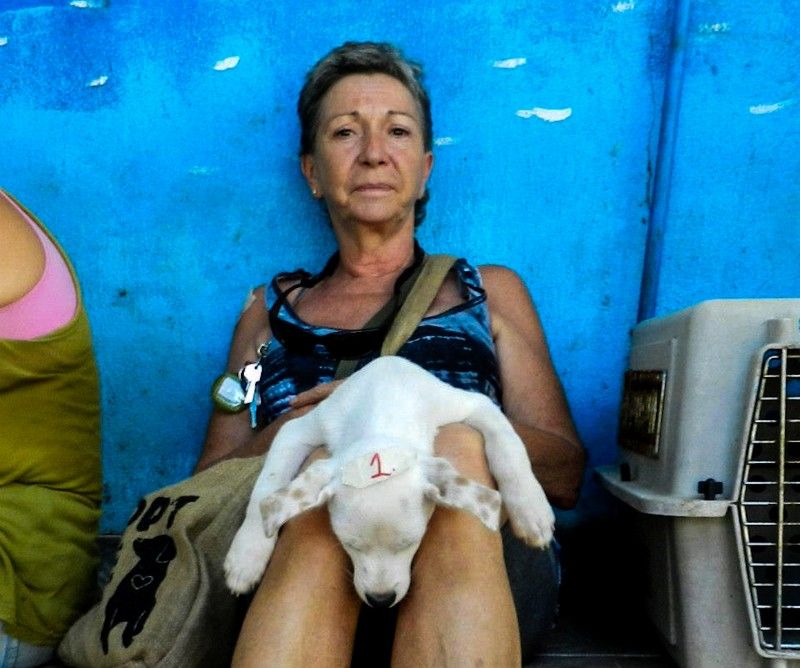 READ // SIDART Tuesday Test Kitchen
Ben and I are both passionate about food. Travel gives us a wealth of culinary delights to experience and our trip to the test kitchen of Sid Sahrawat has to be one of the most delicious. Each plate is a work of art.
Exquisitely prepared taste combinations presented with artistic finesse make the images from our foodie feature interview with Sid some of the most beautiful on the website.
The photography from our visa run to the colonial city of Granada in Nicaragua provides a wealth of emotive images. The insanity of our eight hour bus journey from Costa Rica and the Tope de Toro are juxtaposed by the serenity and innocence in the eyes of the children we saw along the way.
We've loved taking the time to look back over the last twelve months of wanderlust travel and would like to nominate the following bloggers to share their best dozen posts with us.
Bethaney, Lee and Rueben from Flashpacker Family
Amanda from A Dangerous Business
Dave from What's Dave Doing
Neil from Backpacks and Bunkbeds
Amy & Keiron from Don't Ever Look Back