[dropcap size=big]M[/dropcap]elbourne has long been considered one of the best foodie cities in Australia, and this trend certainly continues in that most elegant event — the high tea.
Across the city, diverse venues lure in families, friends, bridal parties, and even adventurous travellers in need of a little respite, are lured the thought of dainty sandwiches and tea served up in fine bone china.
From exquisite productions in renowned restaurants, to special high-tea events held in galleries, during craft classes, or other unique venues, there is something to suit every taste (even if you're a coffee drinker).
If you hope to escape to a bygone era while enjoying a sophisticated meal, read on for our five favourite high tea venues in Melbourne.
[divider] HOPETOUN TEA ROOMS [/divider]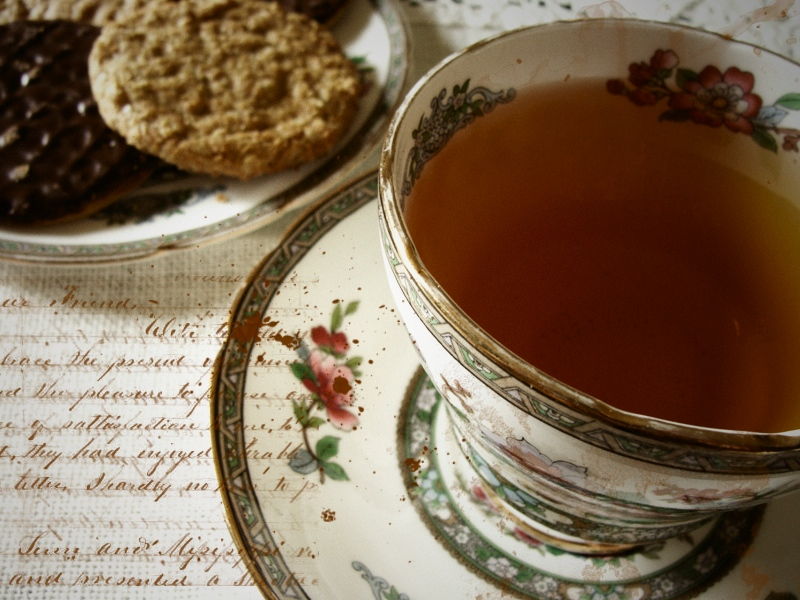 The very well-regarded Hopetoun Tea Rooms in the center of Melbourne has been serving up decadent high teas since as far back as 1892. Situated on classy Little Collins Street in the city's central business district (CBD), the Hopetoun Tea Rooms are seen as the grand dame of the brunching crowd in Melbourne.
The venue serves macaroons, mini quiches, pinwheels, ribbon sandwiches and special, signature petit fours in a traditional manner on three-tiered stands. The Tea Rooms' decor is full of dark wood-panelled decor, and has an old-world charm to go with its long-standing service.
This Melbourne institution has received Trip Advisor's Certificate of Excellence nod for a number of years, and the venue's excellent reputation sees both new patrons and regular devotees lining up of an afternoon to enjoy the delights inside.
The Hopetoun Tea Rooms is the perfect facility to visit when you'd like to celebrate Mother's Day, a baby shower, or a bachelorette party in style.
[divider] NATIONAL GALLERY OF VICTORIA [/divider]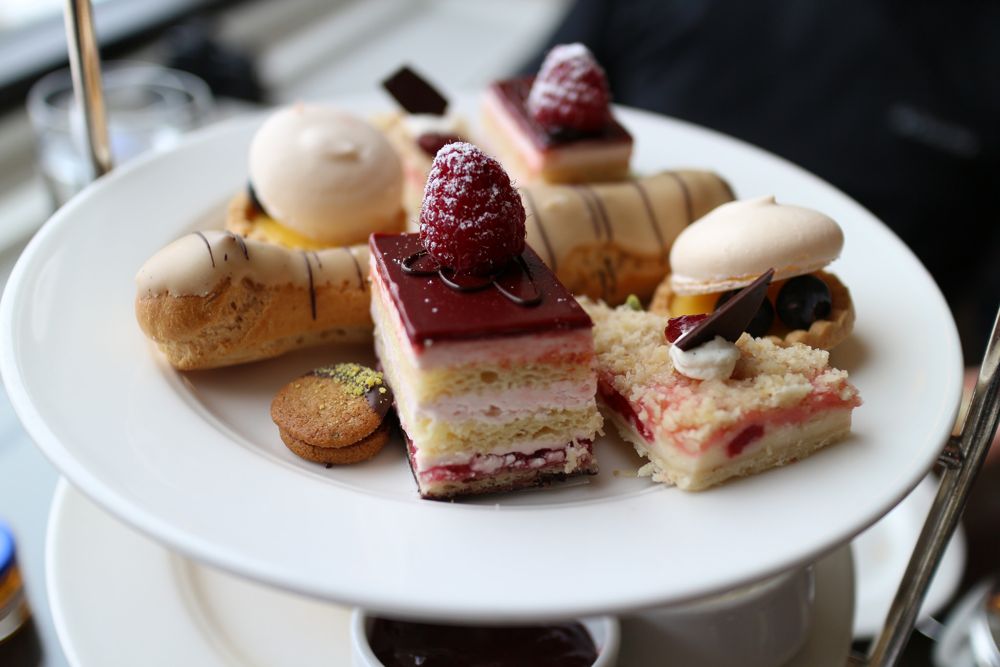 Anyone looking to combine a quality high tea with acclaimed artworks should pay a visit to The Tea Room in the National Gallery of Victoria. Located on St. Kilda Road in central Southbank, the NGV brings a real "artistry," plus a modern take, to the high-tea tradition.
The venue's menu includes tasty delights such as scones, cakes, éclairs, macaroons, and more, all whipped up by an in-house team of top pastry chefs. The National Gallery regularly puts on high-tea events that tie in with current art exhibitions.
For example, the establishment has previously served dishes that were inspired by an exhibit of Monet's Garden works. The NGV Tea Room also matches striking T2-branded teas to artistic teapots for meals with an even more pleasing aesthetic.
[divider] INTERCONTINENTAL MELBOURNE THE RIALTO [/divider]
If you're a traveller that much prefers a quality coffee over a cup of tea, you'll find the perfect menu at the InterContinental The Rialto Hotel on Collins Street in Melbourne's CBD. The luxurious accommodation provider has created a "high coffee" event to please discerning Melbourne java drinkers.
This means that rather than drinking tea from porcelain cups, diners instead sip on tasty espresso martinis for a caffeine fix.
During our house sitting assignment in Melbourne in 2014, we had hoped to sample the hotel's unique menu includes mini pavlovas, wagyu beef sandwiches, vanilla and raspberry pannacotta, mini quiche, and decadent chocolate and macadamia slices. These delicacies are all matched with coffee suggestions, such as the venue's signature Cafe Corretto — a mixed shot of espresso and grappa.
Sadly our itinerary didn't allow us to indulge, but the experience remains on our Melbourne bucket list!
On the last Friday of each month The Rialto also hosts jazz musicians to further entertain guests at the stately restaurant.
[divider] BURSARIA FINE FOODS [/divider]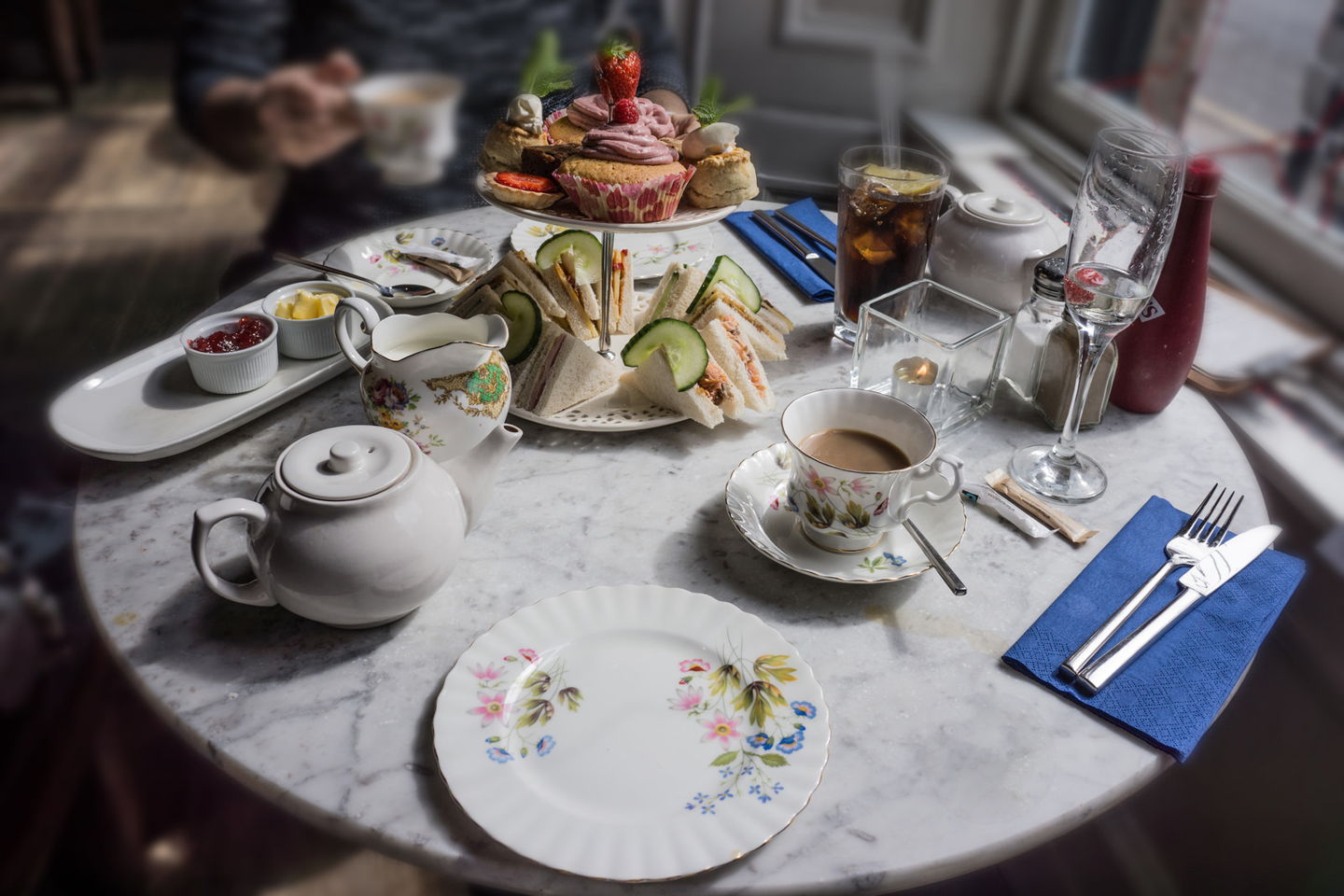 The Abbotsford Convent is known by many local Melbournians as one of the city's key art, culture and learning precincts. This popular destination is, however, also home to extravagant high-tea events that are created by caterers Bursaria Fine Foods.
On the third Sunday of every month Bursaria (a specialist, seasonal fine food purveyor) hosts high teas with true flair.
Each monthly event features champagne to sip on, top-notch canapés to munch, plus Motown music, stilt-walking, burlesque entertainment, and servers dressed up in vintage-style costumes.
[divider] WHERE A GIRL GOES [/divider]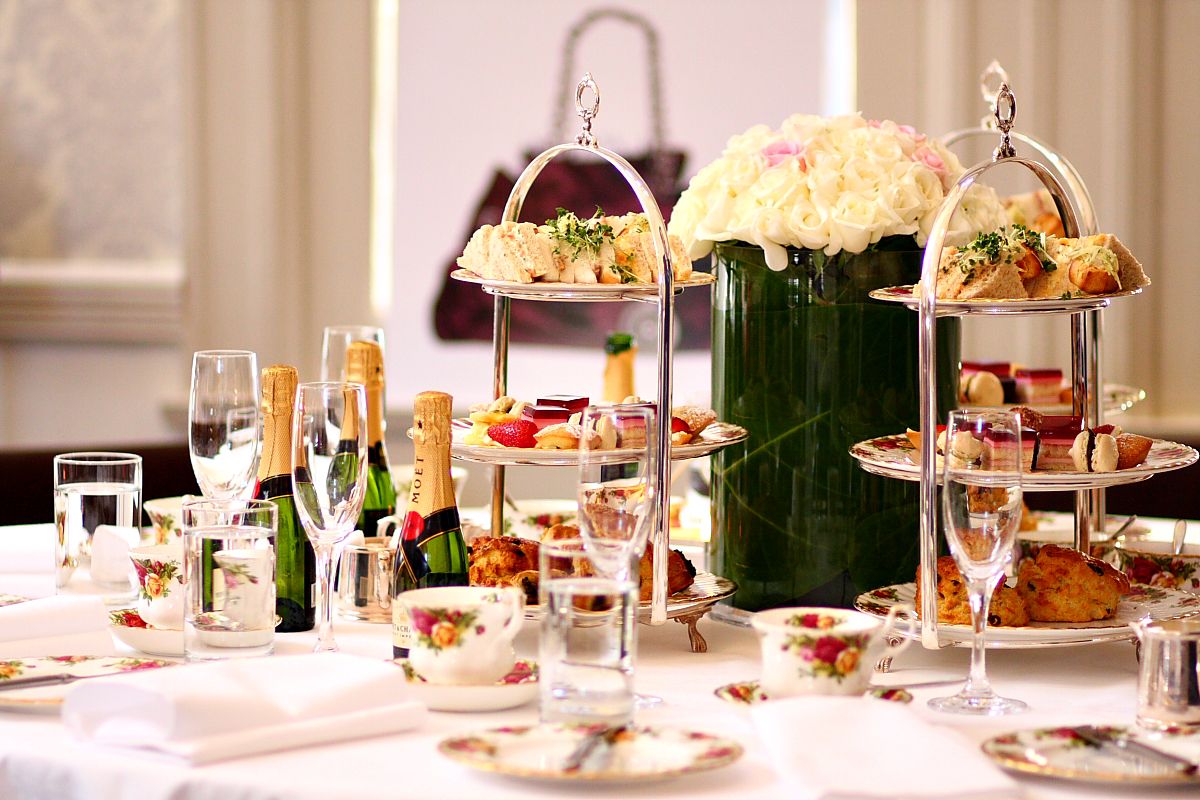 Australian stationery queen bee Cristina Re brings her well-known creative nous to the high tea at her Where a Girl Goes store. Situated on Oxford Street in trendy Collingwood, the shop hosts Signature High Tea events that combine a lovely meal with creative scrapbooking craft sessions.
Those that sign up for the classes enjoy not just a 60-minute tutorial run by a qualified craft instructor, but also a classy high tea set within a French-inspired tea salon. The menu features cute pastel-iced cupcakes alongside mini macaroons, and sparkling wines or cocktails with girly names such as "Sparkling Glamour."
If you dream of escaping to a bygone era for a few hours, while at the same time indulging in a sophisticated dining experience, you should take a flight to Melbourne today. Whether you vacation during the warmer or cooler months, there's never a bad time to enjoy a classy high tea in this cosmopolitan city.
[divider]✈ ✈ ✈[/divider]
Have you taken high tea in Melbourne? Share your experience with us below.