1 x Tarzan Rope Swing + 1 x Waterfall Plunge Pool = 2 x Broken Tarzan Fingers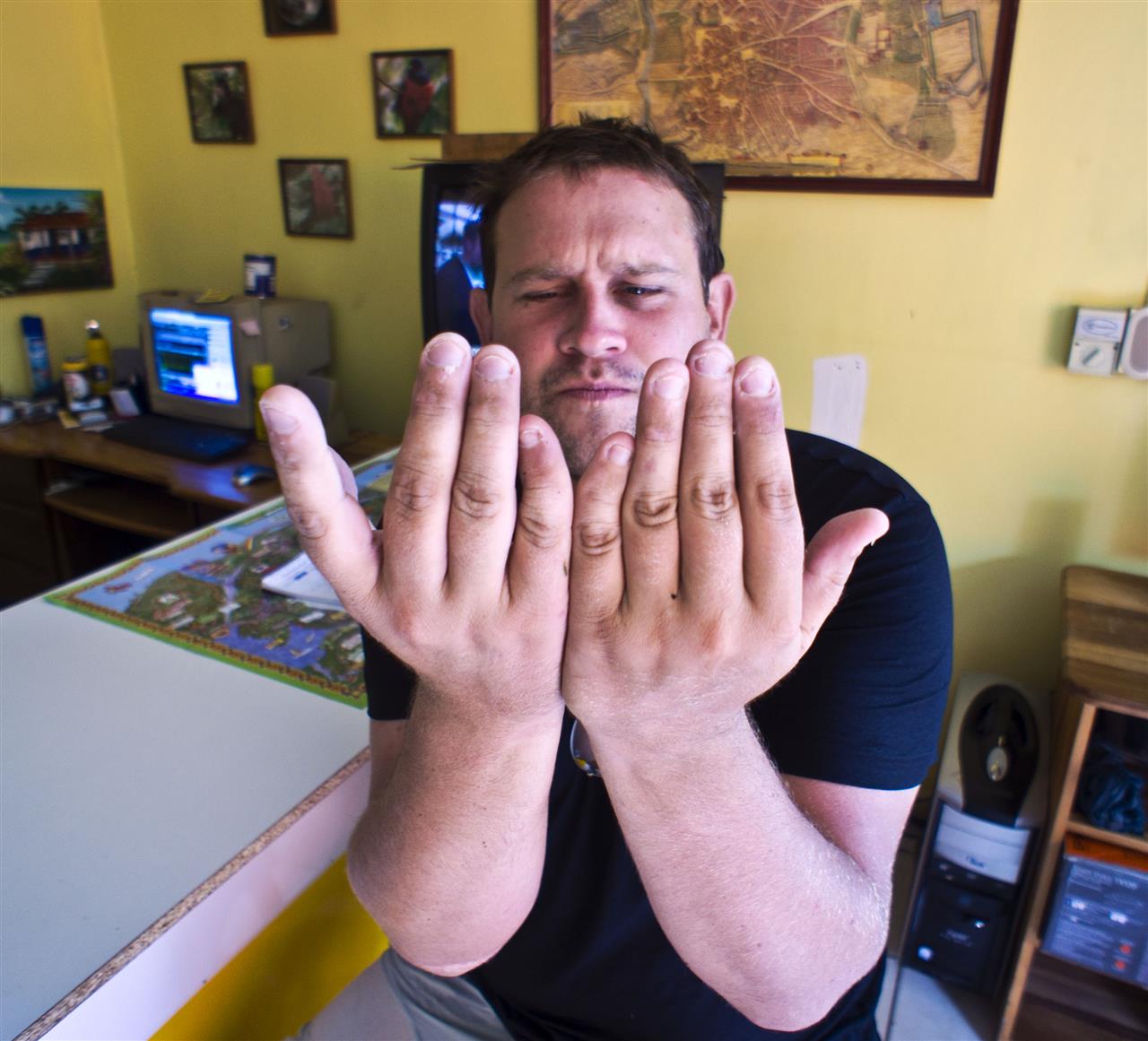 A simple maths equation yet one which should have been a little more obvious as we stood at the top of the waterfall looking down into the plunge pool below. The fact that there were at least five, ten year old boys demonstrating how to effortlessly swing out over the pool and drop into the crystal clear water below did not help Ben's inner child screaming at him from within to have a go himself!
Mysteriously the photos taken during the event seem to have disappeared! However we do have one of the aftermath, spot the inflamed fingers on Ben's right hand.
The medical system in Costa Rica is basic but efficient, with limited supplies in more remote areas we found that the Doctors utilised a number of rather ingenious solutions when diagnosing Ben's broken bones. With no x-ray machine close by the Doc politely asked the neighbouring dentist if he might use the tooth x-ray machine to locate the breaks in Ben's hand. A rather ingenious solution and one that confirmed the breaks Ben had feared. Broken fingers meant no diving for at least a month. Not something a Dive Master in training wants to hear.