For digital nomads such as ourselves home is where the kitchen is, and if the 8 course test kitchen menu we sampled last night at SIDART is anything to go by I wish to take up permanent residency with Mr Sid Sahrawat.
From an intimate restaurant in the historic Three Lamps Plaza in Ponsonby Sid provides diners with an eclectic menu of seasonal New Zealand produce.
Famed for his ability to present artistic plates of sumptuous flavours each Tuesday Sid invites diners to taste an experimental menu of his design. Fusing the most unusual of ingredients to create refined cuisine his style has won him acclaim amongst his peers and critics alike.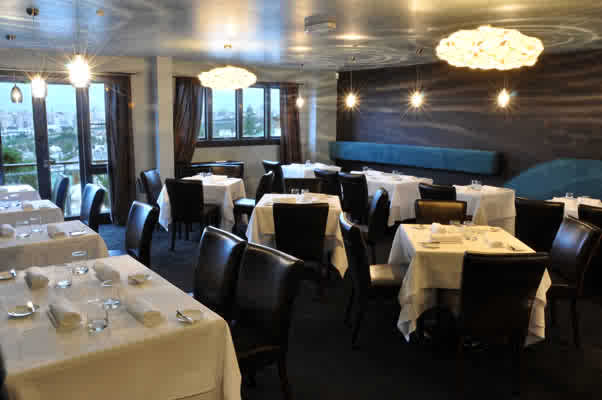 Arriving at the restaurant we were greeted by a smiling waiter and shown to our table.
Seated by the window we enjoyed a spectacular view of the sun setting over the Auckland skyline. On the table lay a black envelope, inside an invitation to excite your taste buds.
Our waiter explained that we could choose to look at the menu or put our trust in Sid and allow him to deliver his creations with each dish a surprise.
Having read up on Sid's credentials he appeared to be a chef who knew an apple from an onion so we left the envelope untouched and eagerly awaited our first course.
I'm no food critic so I won't embarrass myself by trying to describe the incredible flavour combinations. A quick search online will reveal the wealth of reviews praising this exceptional chef and his ability to give diners a sensual experience like no other.
A picture paints a thousand words and the images below provided by SIDART need no additional blurb.
AN INTERVIEW WITH THE CHEF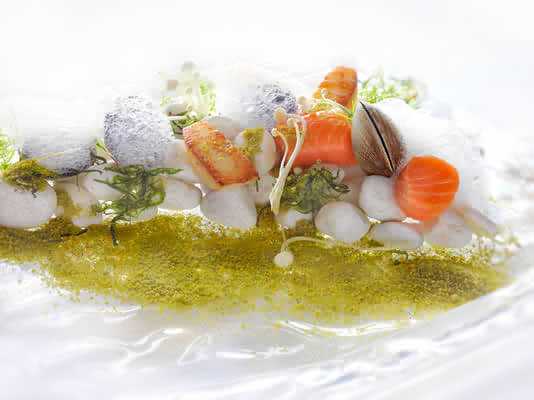 Sid is no stranger to world travel and kindly shared his taste for Wanderlust when we interviewed him this morning.
Q // You trained in Asia and the Middle East before moving to New Zealand, to what extent did your training inspire your well known eclectic style?
A // My cuisine is influenced by international flavours and I attribute it a lot to growing up and training in India and working in the Middle East.  My training taught me the basics in terms of techniques but only in the last few years has my own style developed.
Q // Your plates are incredibly well composed and could be classed as works of art. From where do you draw inspiration when creating a new menu?
A // I draw inspiration from my environment. I look at seasonal produce and incorporate it into my dishes. I talk to my team and work with their ideas at times. Travel and international chefs also are an inspiration.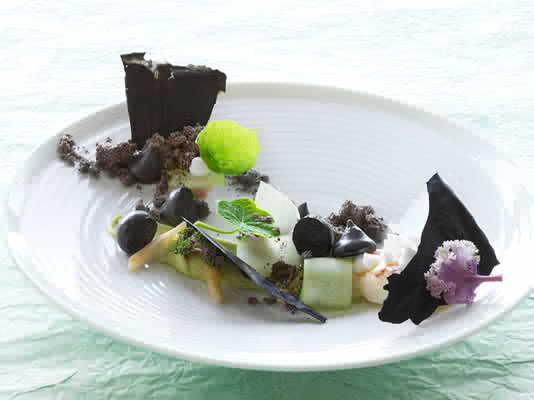 Q // You have created a unique culinary experience in SIDART. What is the most memorable dining experience you have had?
A // I have had two very different but unique experiences. I loved Attica in Melbourne, I love Ben Shewry's work with natural produce. Recently on holiday in Singapore I loved Tippling Club by Ryan Clift. He does beautiful and surprising things with food.
Q //  Of the countries you have visited which has had the most impact on your relationship with food?
A // It has to be India as I grew up there. Indian food is diverse and packed with flavour. To me food has to have not just technique but a punch of flavour. Also nothing is as satisfying to me as good Indian food.
We'd like to thank Sid for taking the time to talk to us and for showcasing New Zealand produce in such a spectacular manner. We'd also like to commend the team at SIDART for their knowledge of the intricate menu and attentive service.
VISIT // SIDART
For those interested in experiencing Sid's experimental menus for themselves we advise you book ahead.
What has been your most memorable culinary experience while travelling? Share your foodie favourites with us below.