As some of you know we're a new addition to the online world of travel and we are terribly excited to have been nominated for the Liebster Blog Award by not one but two of our fellow bloggers.
Many thanks to Corinne from Reflections Enroute and Nienke from The Travel Tester who have both deemed us worthy of the award, for this we are most grateful.
The purpose of the Liebster Award is to highlight the hard work of new and up and coming bloggers in a bid to shed light on their projects and introduce new readers to their blogs.
Through a series of eleven questions each blogger reveals information about themselves that you might not find in the articles they post on their site.
So here goes, we'll start with eleven random facts about ourselves…
Ben was born with bent little fingers. The doctors advised him that a distant ancestor would have had the same unique gene causing the deformity. Suggesting the only reason to have them broken and realigned was if he intended to play the piano he declined and his fingers remain crooked.
Charli had never eaten a take-away meal before she met Ben. She has now lost count of the number she has consumed.
Ben was born in Wegberg, Germany and spent the first few years of his life travelling around Europe with his parents.
As a child Charli had ballet, tap dance, flute, piano and singing lessons. Pity the hours of training never amounted to anything!
Ben is hyper sensitive to mould. When his was little his mum accidentally fed him a slice of mouldy bread which resulted in ingestion reversal. Ever since that day the smallest whiff of mould revokes memories of the episode.
Occasionally Ben irritates Charli and Charli irritates Ben.
Ben loves Malaysian satay and despises courgette. Charli regularly cooks him courgette regardless.
Ben broke two of his (straight) fingers on a Tarzan waterfall swing in Costa Rica. He had them bent back into place without anaesthetic.
Charli is qualified to skipper a vessel on Europe's inland waterways. Although she never has.
During her Fine Art degree Charli constructed a wedding dress from sheet metal. Her mother now proudly displays it in the entrance hall of the family home.
Ben is techie geek and amongst the thousands of electrical leads he packed in his backpack (you never know when you might need a HDMI cable) he also packed an Xbox controller. A vital tool for any digital nomad.
So now our answers to a mixture of the questions from Corinne and Nienke:
What would you like to learn?
Charli: To speak Italian, it's such a beautiful language.
Ben: How to play the saxophone.
Are you a souvenir collector?
Charli: In a sense, I send my Grandmother a postcard from everywhere we visit.
Ben: I don't buy nicknack's for the sake of it. But I like to collect meaningful pieces from our travels.
What is the silliest thing on your bucket list?
Charli: Having afternoon tea with the Queen and her corgis.
Ben: Skydiving. I think the concept of throwing yourself from a plane is pretty silly!
Where did you find the most impressing street art?
Charli & Ben: Queen Street West in Toronto.
Which languages do you speak?
Charli: English & Spanish.
Ben: English and various computer languages.
Did you ever celebrate a local festival/event? Which one?
Charli: We went to the Eclipse festival in northern Queensland's outback last year. Sat with 10,000 people in the middle of nowhere watching the moon eclipse the sun was pretty incredible.
Ben: The Tope de Toro festival in Granada Nicaragua was just insane. We were split up in the crowd which made the whole experience even more exhilarating.
What is your favourite hostel/camping meal?
Charli: Avocado with hummus and pita bread.
Ben: Cheesecake from a tub.
What was the one place you've been to that you said to yourself, "This is it!  I could stay here forever?"
Charli: The Coromandel Paninsula, New Zealand
Ben: The southern Costa Rican jungle.
What do you always miss from home when travelling?
Charli: My Mother's cooking.
Ben: Fast, reliable and cheap internet.
Can you recommend me a (travel) magazine to read?
Charli: Wild Junket Travel Magazine
Ben: New Scientist
If you could meet one person in the world, who would it be?
Charli: Charles Saatchi
Ben: Sir Ranulph Fiennes
We'd like to nominate the following bloggers for the coveted Liebster Award…
Tammy, Michelle & Tiffany from 3 Girls And A Map
Ellen from La Viajera
Our favourite Texan from Nomadic Texan
Beth & Gaz from Enjoy The Journey
Dave from Travel Transmissions
Dan & Alisa from This World Rocks
Nat & Stu from Where's My Passport
Hannah & Adam from Getting Stamped
Lucy from On The Luce
Emma from Gotta Keep Movin'
Laura from Travelling Jersey Girl
…they all inspire our sense of wanderlust and we'd like to ask them…
If your budget was unlimited what would your itinerary include?
What's the best piece of advice you could give us?
What (if anything) inspired your desire to travel?
What's the one 'unnecessary' item you always pack?
Who would you most like to invite to dinner?
Which member of your family do you take after?
Which is your preferred method of transport? Air, Land or Sea?
Have you ever lost anything on your travels?
What do you aspire to achieve in your lifetime?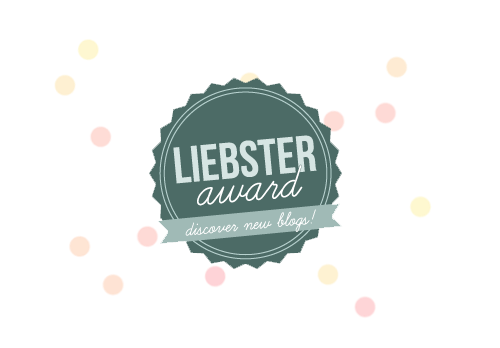 To take part nominated bloggers must:
Link back to the blogger that nominated you.
Write 11 random facts about yourself.
Answer 11 questions from the blogger that nominated you.
Nominate 11 other bloggers.
Ask them 11 new questions.
We look forward to learning more about some of our favourite bloggers.