Exactly one year ago to the day the home of flamboyant entrepreneur and owner of the now defunct Megaupload Kim Dotcom was raided by New Zealand police and the US Government.
Charged with copyright piracy and racketeering Dotcom was arrested and taken into custody while his assets were frozen and the Megaupload servers confiscated.
Tonight saw MEGA, a new and improved website providing users with private cloud storage, born out of the ashes of it's predecessor. Billed as 'BIGGER. BETTER. FASTER. STRONGER. SAFER' MEGA is a new privacy company offering users a free 50GB allowance of encrypted online storage.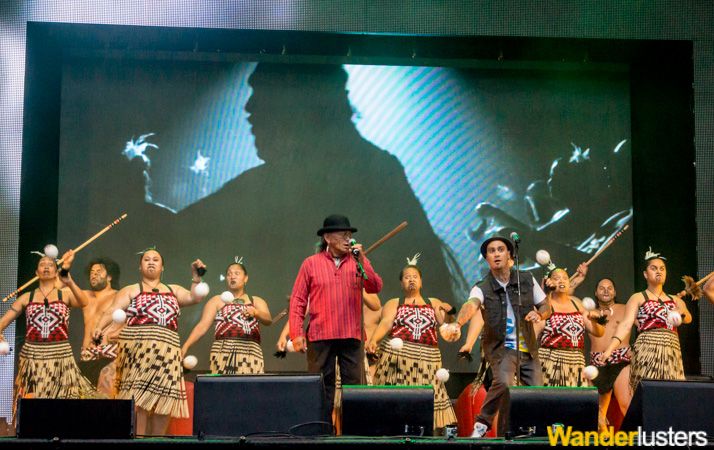 Launched from his New Zealand mansion just hours ago, we were fortunate enough have press invites and were at the launch to hear Dotcom and his team speak passionately about their fight against the charges, their indictment and the birth of MEGA, a first in private online storage.
Of course true to form Dotcom provided the press with an entertaining launch, a traditional Maori ceremony kicked off proceedings followed by a faux FBI raid consisting of snipers rappelling down walls, a stunt helicopter flyover and drone surveillance, perhaps a cheeky salute to the events of twelve months ago.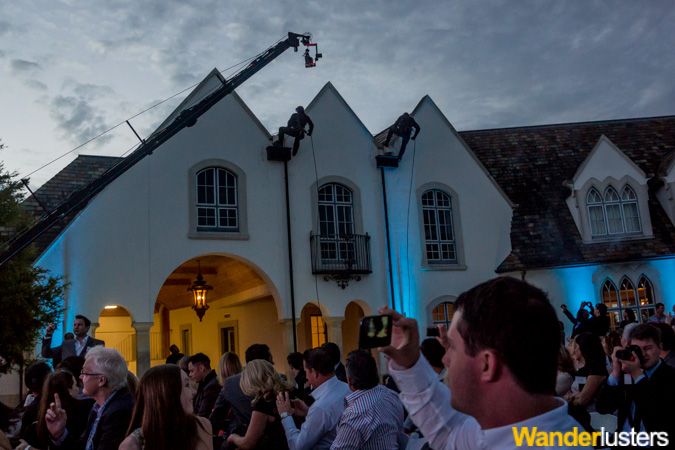 When questioned about the format of MEGA and what it means for internet users Dotcom said "When you use Mega you say no to those who want to spy on you. And you say yes to internet freedom and your right to privacy." A hot topic during the Q&A session internet privacy is something Dotcom is clearly passionate about.
When asked what his response would be to government concerns regarding the negative aspects of allowing encrypted material to be stored online Kim replied "According to the United Nations, privacy is a basic human right.
The government is spying on you and completely invading your basic human right." His opinion is "if I'm not doing anything illegal, why is my data being captured."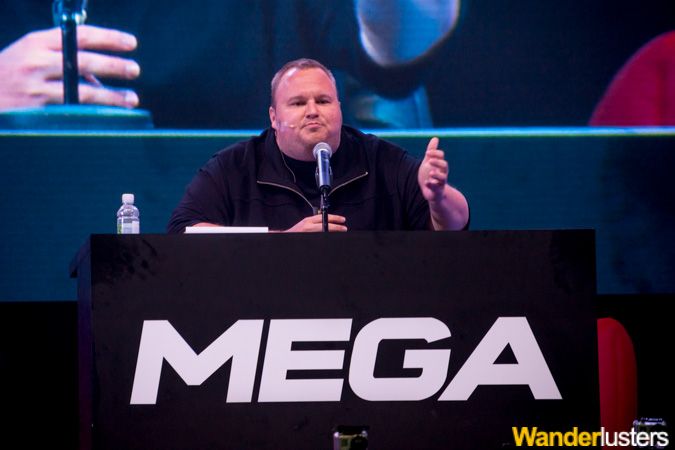 Moving on Dotcom spoke of how the concept of 'MEGA' was born through the desire to enable users to regain control of online content.
"The internet belongs to no man. These attempts to rule the internet are against innovation and must stop."
Speaking of how MEGA will benefit content providers such as artists and musicians by giving them the Lions share of the profit, he spoke of his desire to sit down with the music and film industries to work together in creating a new platform for sharing media content. "Those who try to stifle technology and innovation will be left on the side of the road in innovation and history."
The event gave us an insight into the man behind the headlines, taking the time to thank his wife for her continued support during what must have been an incredibly tough year he seemed positive about the future.
Speaking briefly about the impending legal battle Kim said, "My biggest fear is if we succeed [in fighting extradition] will there be an end – will that be enough [for them] to say, 'OK we made a mistake, leave this guy alone' or will the people in government and the senior people in law enforcement take this defeat and be bitter about it and try and find something else [on me]."
Sign up for your free 50GB cloud storage account at mega.co.nz.