Catching the 'Jeep / Boat / Jeep' from La Fortuna to Monteverde we crossed Lake Arenal during a torrential downpour and accompanying thunderstorm. Ben kindly pointed out that floating in the middle of an 80km² lake in a metal boat was probably not the safest option, but I am pleased to say we made it safely to shore.
Sitting 1400 metres above sea level, the climate in Monteverde allows the surrounding Tropical Cloud Forest to home an astounding range of flora and fauna. The cloud literally devours the forest for a few hours each afternoon and while unpacking in our cassita we were amazed to see thick cloud creeping across the road and towards our door.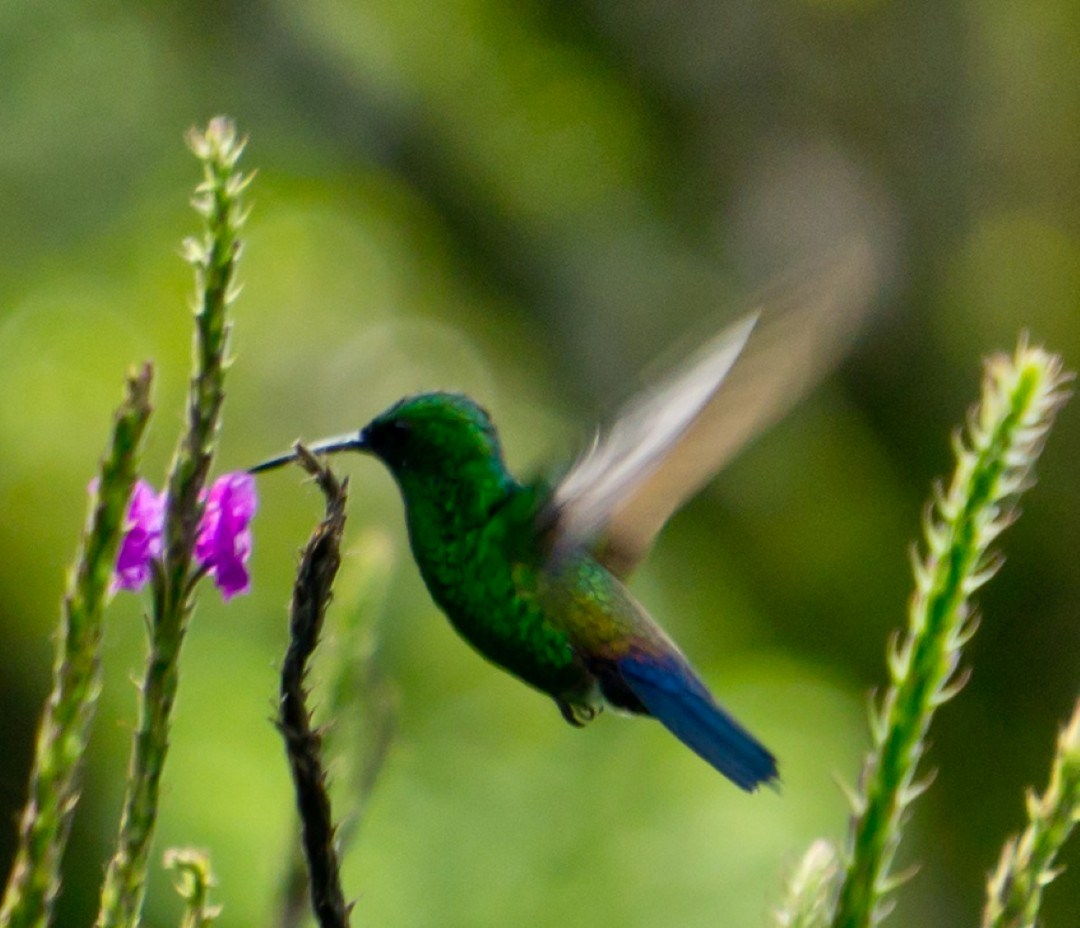 Because of the unique climate a number of species thrive in cloud forests such as Monteverde. The most documented of which is the Golden Toad. Unfortunately now extinct, the Golden Toad was a small, shiny, bright orange toad that was once abundant in Monteverde.
"Frogs or amphibians are extremely sensitive indicators of environmental changes, as the uptake of oxygen and water through their skin can increase concentrations of pollutants, and the life cycle of frogs and toads exposes them to water and airborne contaminants. Amphibians are so sensitive to changes in the environment that scientists have likened them to a canary in a coalmine."
It is believed that the small change in temperature and reduction in rain fall for extended periods that have occurred over the last 50 years has caused the extinction of the Golden Toad and at least twenty other varieties.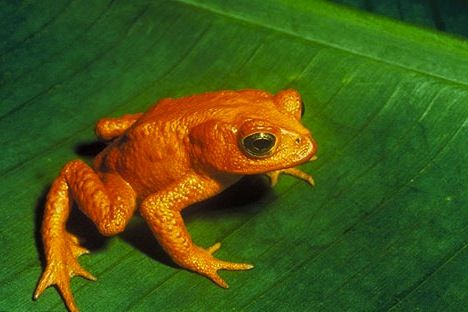 During our stay we booked a wildlife watching tour with a local guide and headed out at 6am to catch a glimpse of the diverse life living in the surrounding area. After walking through the forest we caught site of numerous butterflies, birds and mammals all flitting about in the dense undergrowth. It was great to see so much life thriving after hearing the sad story of the Golden Toad.