The Barossa Valley is one of Australia's gastronomic havens, producing an abundance of wines, liquors and fresh produce the area was on our radar long before we hit South Australia. Just sixty kilometres north of Adelaide the area is easily accessible by car for a day trip from the city or with one of the many tour companies. After taking in the fresh air and scenic views along the Great Ocean Road we were ready to indulge and headed north to explore.
Approximately sixty five thousand tonnes of grapes are crushed here each year by 60 vineyards all offering tastings, and with twenty two restaurants offering gourmet delights to suit any taste there is a huge amount to sample. With its green rolling hills and abundant wildlife the surrounding countryside is just as delightful as the vino, see below for our list of Barossa's highlilghts.
The Whispering Wall – Williamstown
The retaining wall of the Barossa Reservoir is known locally as the whispering wall because of its unusual acoustic qualities, words whispered at one side are clearly audible at the other, more than 100 metres away.
Barossa Vintage Festival – Barossa Valley
This nine day festival celebrates all that Barossa region has to offer, with arts and crafts, live music and wine workshops, events run daily and are held all over the region. The festive atmosphere inspires production of some additional gastronomic delights and it is worth planning your trip to the area to coincide with all the merriment. The 2013 festival will be held from 30th March to Sunday 7th April, check out the website for a schedule of events.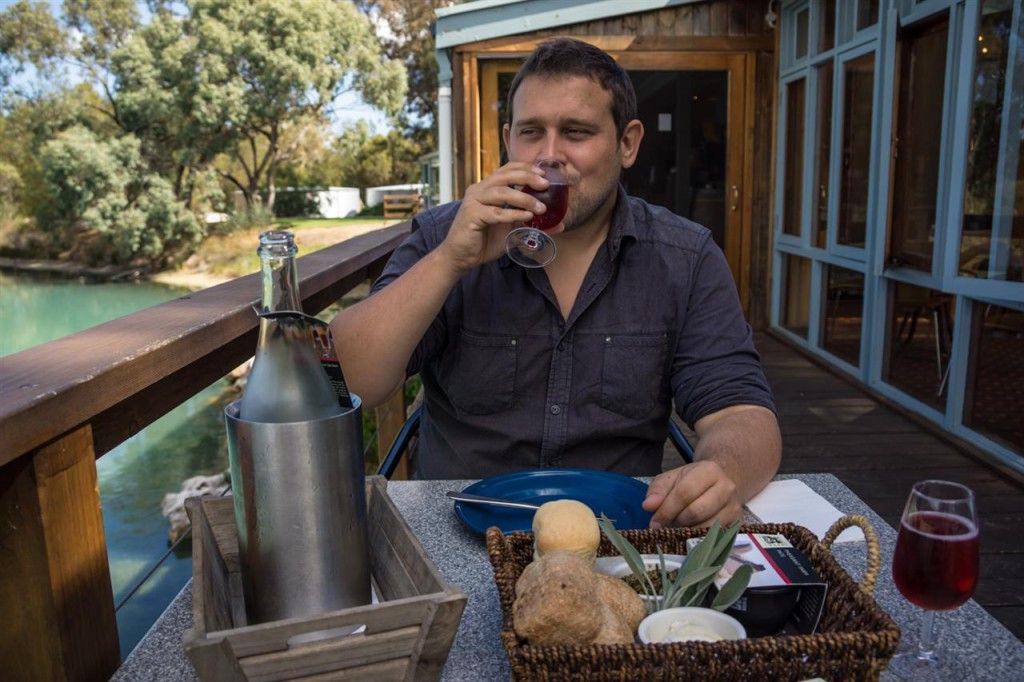 Maggie Beer Farm Shop – Nuriootpa
Call into the best eatery in the valley for some seasonal produce and home made treats. We sat on the deck by the terrapin pond and enjoyed a delicious picnic lunch of freshly baked bread, pâté and cheese with a cold bottle of Maggie's Sparkling Ruby Cabernet. Lunch at a vineyard is a great way to relax in the valley and there are many to choose from, however Maggie's is a clear favourite with locals and visitors.
Steiny's Traditional Mettwurst – Tanunda
Steeped in Germanic history the area has a variety of European foods on offer. Producing quality traditional Mettwurst and small goods for well over 20 years Steiny's specialises in traditional fermentation and smoking methods to create a true German style .The original recipe was actually brought to Australia as far back as the early settlers. The Traditional Mettwursts are created using a fermentation process similar to beer, wine and bread, which destroys bacteria but also cures, creating a truly unique flavour.