High above the Australian coast on a 600m sandstone plateau sits Blackdown Tablelands National Park, home to the Ghungalu people and their spiritual ancestors the area holds a number of deep gorges, spectacular lookouts and scenic waterfalls as well as native rock art.
Unsure as to whether Winifred our beloved vintage Winnebago would succeed in reaching the top of the plateau we set off to attempt the journey not knowing if we would all arrive in one piece.
We had heard from locals that the roads past the entrance shelter were unsealed, slippery and winding however not one to turn down a challenge we put our faith in Winifred and made our way slowly up the pass.
As we climbed higher towards the summit we were treated to spectacular views over the surrounding plains, its elevation means that the national park can support a unique eco system with diverse plant communities including heathlands, dry eucalypt forests and moist pockets of ferns, mosses and orchids.
There are a number of animals that are found only on the tableland these include the Blackdown stringybark, a macrozamia, red bottlebrush, the Blackdown "monster" (a type of underground cricket) and a Christmas beetle.
THE ROAD UP ONTO THE BLACKDOWN TABLELANDS
I am pleased to report that Winifred took us safely to the summit and into the National Park with ease.
Once at the entrance anyone wishing to camp is required to call the park authority using a telephone provided and pay a nightly fee, however with the phone out of order and no other means of contact due to lack of phone coverage we made our way to the camp ground to investigate further.
It turned out that the phone had been out of service for some time and campers were invited to stay for free until such time as a repair could be made. Bonus.
The camp ground itself has basic drop toilets however they are the only facilities, no rubbish is to be left at the site and fires are only allowed when the local bushfire risk is low. Note that there is no drinking water available within the park, make sure you have a plentiful supply before entering the park.
We camped in a lovely little spot for three nights while we explored the national park and after the hustle and bustle of the Queensland coast it was a welcomed retreat.
From the camp ground there are a number of walking tracks to various scenic lookouts and points of interest within the park our favourite of which were:
GOON GOON DINA | 2.8KM RETURN
Leaving the camp ground you walk past old cattle yard ruins and then follow Mimosa Creek upstream to a Ghungalu art site. We have seen a number of authentic aboriginal art sites on our travels and all of them have provided a glimpse into the life of neolithic man.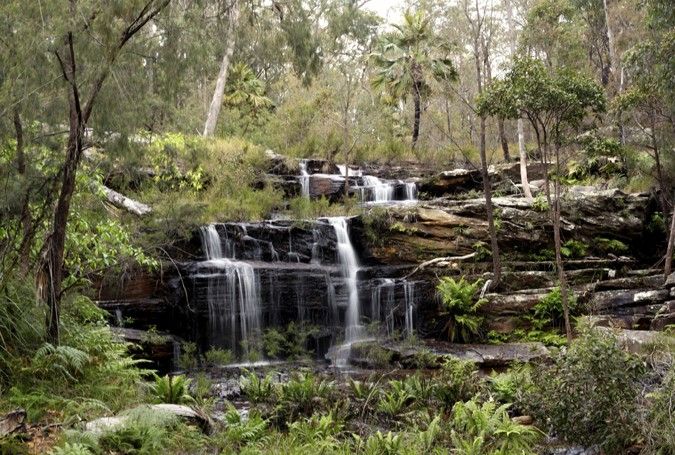 MOOK MOOK | 2.4KM RETURN
This track leaves the main road just before you enter the campground and heads out towards Mimosa Creek and over gentle ridges to a lookout on the edge of the tableland.
With stunning views of sandstone cliffs and the distant ranges on a clear day you feel as though you can see to the end of the world.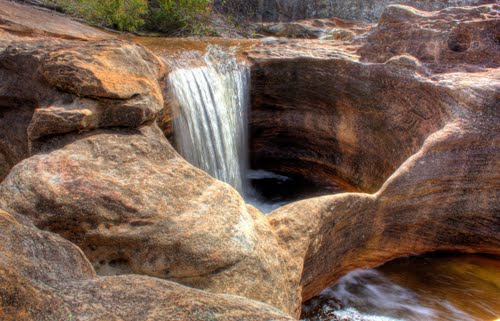 GUDDA GUMOO GORGE | 4KM RETURN
This track takes you down into the gorge and surrounds you with glistening fern fronds and colourful bird life.
There are a number of waterfalls and sandstone ledges to explore however be careful as this route is the most challenging with steep climbs and 240 stairs leading to the base of the waterfall.
Lookout for skinks, geckos and goannas soaking up the sun on sandstone ledges, get a picture quickly as they move incredibly fast when disturbed!
BLACKDOWN TABLELANDS CHECK LIST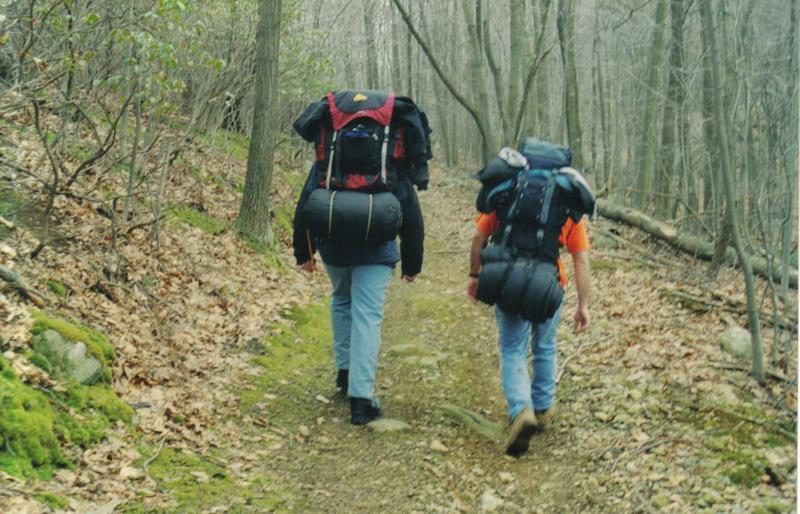 It is recommended that when heading off into the National Park you take a few precautionary measures:
Walk with care and beware of pea gravel, which can be extremely slippery.
Never walk alone. Tell friends or family where you are going and when you expect to return.
Keep to marked tracks. Stay behind safety barriers and make sure children do not run ahead.
Carry extra food and drinking water in case your walk takes longer than expected.
Carry a first-aid kit and know how to use it.
When driving be aware of other vehicles, especially on blind corners. Drive slowly to avoid locking your brakes and losing control.
Carry a mobile phone and call 000 in an emergency (try 112 if this fails). Coverage is very limited. There is mobile phone coverage at Yaddamen Dhina lookout. Otherwise, use the emergency telephone at the park entrance shelter.
Avoid bites, stings and scratches. Wear protective clothing and insect repellent to protect yourself from stings, scratches and insect bites.
Driving back down towards the highway the temperature rose significantly and I started to peel off the layers that had been keeping me cosy while high above sea level.
As we turned back onto the main road one of our tyres exploded sending us screeching onto the hard shoulder. It seemed Winifred was refusing to continue after carrying us around the gravel roads of Blackdown. Just as one adventure concludes another always seems to present itself.
Where is your favourite National Park? Share your camping stories with us in the comments box below.