Throughout the history of our evolution exploration has been an integral part of human existence.
The urge to discover and learn about ourselves and our surroundings is nothing new and although mankind has acquired a few gadgets along the way the basic concept remains the same.
The world is becoming much more accessible, largely thanks to the innovations of the travel and tourism industry, and 2013 is shaping up to be another exciting year for those exploring the world.
Having read a lot of articles regarding predictions for travelers in 2013 we have selected our favourite and hope to combine at least one into our itinerary for the year.
Short term accommodation options are popping up at travel hot spots all over the world and provide a welcomed alternative to the generic city hotels travellers are so familiar with.
With the ever present financial crisis looming over investors the pop up concept provides a low risk option to test out new concepts and ideas, in major cities property developers are utilising empty commercial spaces to bring different and unique brands to the market.
On location pop ups are also beginning to appear on the scene with festival glamping, specialised track side apartments and themed stay-cation experiences all currently available to book.
If you're planning a trip this year why not search for some unconventional accommodation options and steer clear of the dull corporate city hotel room.
Ever thought about visiting the set of your favourite Hollywood blockbuster?
Jet Setting has been popular with film fanatics for a while, however with on location shooting a regular occurrence in modern cinema fans are now able to visit the places recent movies were filmed.
Destinations such as New Zealand, the United Kingdom and India are receiving increasing numbers of tourists travelling to visit set locations from films like The Lord of the Rings, The Hobbit, James Bond and The Life of Pi.
Jet Setting is set to be one of the top travel trends of 2013, which film set would you most like to see?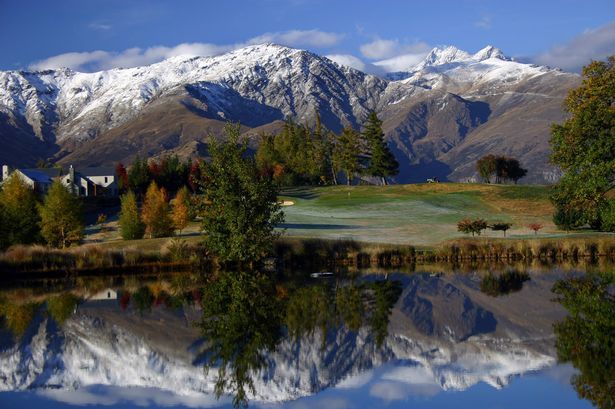 The Snowy Mountains of New Zealand were used as film sets in The Lord of the Rings and Hobbit Trilogies.
With the impact of Global Weirding (strange weather patterns thought to be caused by global climate change) already reeking havoc across the globe 2013 is set to see an even greater push for sustainable living.
Travel is traditionally not viewed as particularly eco friendly, what with the need for fossil fuels to get you to and from your destination along with the extra waste that comes with your holiday purchases and travel conveniences.
However there are a number of companies working to build a sustainable alternative to your traditional package holiday, offsetting carbon footprints and giving back to local environments.
For those interested in gaining some green travel points we have collated some advice to consider next time you head off on your travels.
Most airlines now prompt you to pay a carbon tax that goes to fund emission-reducing projects and advise that flying direct means that your personal carbon footprint is greatly reduced, (according to those in the know taking off and landing are when the most fuel is consumed).
Don't destination hop, spend your time at one area and experience it fully, re-invest in the local community and reduce your carbon footprint by hiring a bike or taking the bus.
Consider eco alternatives for the items you take with you. Travel-size toiletries, although a great space saver, are not good for the planet. It is often hard to find places to recycle while you're on the move, buy a set of re-useable small bottles or call ahead and find out what toiletries are provided in your accommodation.
Travel with your own water bottle and save yourself and the planet a small fortune. Most eateries around town and within airports will fill your bottle full of tap water.
Dont 'take-away' – eat in and reduce the amount of packaging you are adding to the collective human rubbish bin.
Travel light and reduce your airline baggage weight, you will also have no problem using public transport once at your destination therefore reducing your carbon footprint further.
Stay with a 'Green Hotel' – check to see if your accommodation is an environmentally friendly property.
Book a Geo Tourism escape, defined as "tourism that sustains or enhances the distinctive geographical character of a place – its environment, heritage, aesthetics, culture, and the well-being of its residents." this eco friendly concept is spreading throughout the globe. According to National Geographic it's Center for Sustainable Destinations has already signed geo-tourism charters with Honduras, Norway, Romania, the Cook Islands, Arizona, Rhode Island, Montreal, Guatemala and Senora, Mexico, and is busily signing up more.
HOUSE SITTING & HOME STAYS
With the world and his dog now acutely aware of their finances we are all looking for more affordable accommodation options when we travel.
With a number of websites offering the opportunity to stay in homes all over the world for a fraction of the cost of a hotel room why not live like a local and give your bank balance a break.
Having spent time house sitting all over the world and using airbnb whenever we need to visit major cities we have saved ourselves thousands of dollars in accommodation costs. We highly recommend this travel trend and suggest you consider this affordable option next time you're away from home.
VISIT //  TrustedHousesitters and Airbnb
Glamping has hit the travel industry square in the eyes over the past few years and 2013 is set to bring even more luxurious escapes to the market.
With the opportunity to lay your head in luxury with a view of some of the worlds most scenic spots why stay in the city staring at a brick wall?
VISIT //  Glamping Girl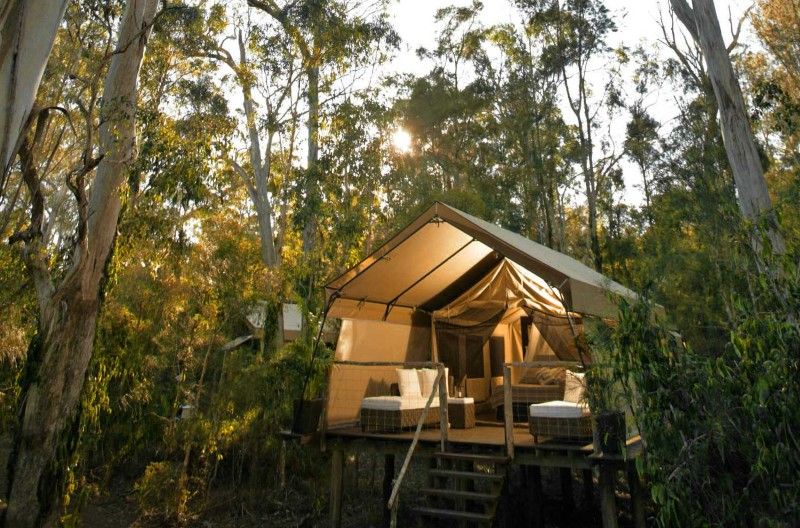 Glamping provides luxury accommodation in scenic locations all over the world.
POLITICLY INSPIRED VACATIONS
Travellers are becoming more aware of the political nature of their trips and a number of companies are offering the chance to experience current affairs first hand.
Politically minded travellers can book tours led by BBC news correspondents to hot spots including Georgia, North Korea, Bosnia, Kosovo and Ethiopia, many curated by political experts with insights into the region.
With more than half of the worlds population currently living in a city it's no wonder escaping to the country is set to be one of 2013's biggest travel trends.
With the opportunity to Glamp it up in style or get back to nature on a hiking adventure holiday what could be bad about escaping the pressures, noise, pollution and traffic of the city.
Why not head to one of Canada's National Parks or hit the lake District in the UK for a tramping retreat.
We are seriously considering our eco travel credentials and are hoping to visit some of the set locations from 'The Hobbit' while we are here in New Zealand. Which of our travel trends would you like to try?